Cakebridge graduate to compete in the Great British Bake Off
Cambridge supervisors can be harsh, but they've got nothing on the Bake Off judges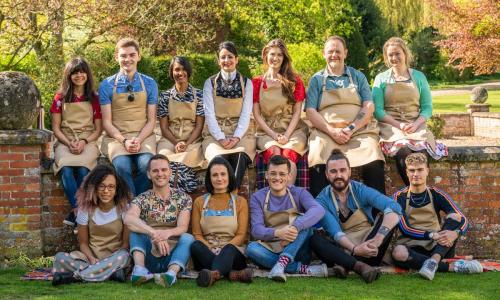 Cambridge graduate Rosie Brandreth-Poynter is set to join this year's series of The Great British Bake-Off, trading in her college gown for the much sought-after Bake Off apron.
Brandreth-Poynter studied Veterinary Medicine at Cambridge, graduating in 2015, and has since been working as a vet in Somerset.
Perhaps missing the intense pressure of Cambridge, she has signed up to join a show in which contestants spend 10 intense weeks struggling against the clock to produce masterpieces, often experiencing disasters on the way. Sound familiar?
The Cambridge supervision system might have prepared her for keeping cool under pressure, but being an aspiring baker at Cambridge is no easy task. The lack of ovens across the vast majority of colleges may have proven an obstacle to Brandreth-Poynter's ambitions, with "baking" often limited to mug cakes and creative microwaving.
Not to mention the fact that intensive baking is (inexplicably) not usually considered a valid excuse for missing a deadline.
That said, she's not the first cantab to put their baking skills to the test on the show. In 2016, Cambridge alumnus Andrew Smyth won a place in the final. Only time will tell if Brandreth-Poynter will live up to his legacy!
We can expect to see some animal-themed creations from the vet, who has described her dream cake as three tiers of Red Velvet, Lemon and Blueberry and Victoria Sponge, decorated with "stained glass windows of various animals and reptiles, with penguins on top".
Whether her creativity will stretch to Cambridge-inspired bakes remains to be seen, but we are excited to see what the tent holds for this baker.