Which Love Island contestant is your College?
Missing Cambridge and feeling mugged off by summer? Find out which contestant on Love Island 2019 is your college's type on paper.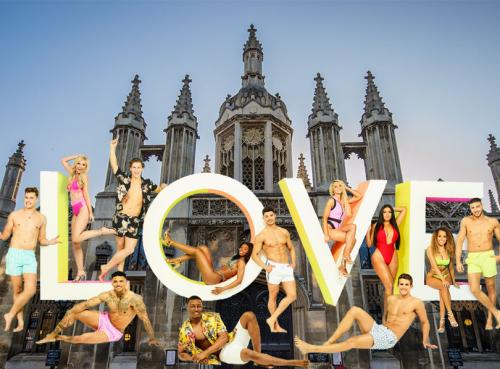 Christ's – Joanna
This college shares its name with the only word that left my lips after I watched Joanna call Michael a snake and storm out of the villa (alone). 
Churchill – Callum
Churchill has the worst gender ratio of all the colleges: there are hardly any girls around. I imagine this is what it's like at Callum's house after those dance moves were showcased on live TV. 
Clare – Ovie
You won't find Ovie at Cindies or Fez. No, he's in Clare Cellars hidden beneath a bucket hat dancing to some indie student band or amateur DJ. 
Corpus Christi – Curtis
Corpus' iconic golden clock makes me feel about as uncomfortable as Curtis does by referring to every single woman as a 'young lady' and relentlessly insisting on involving himself in things that aren't anything to do with him.
Downing – Greg
Like the majority of Downing's alumni, Greg is a Law grad. He's also a professional Rugby player, which, lets face it, most of the non-law students at Downing also seem to be.
Emmanuel – Lucie
It's simple, Lucie likes the water, Emmanuel provides the water. (It has a swimming pool.)
Fitzwilliam – Belle
A little bit bland, a little bit out of it. But perfectly pleasant.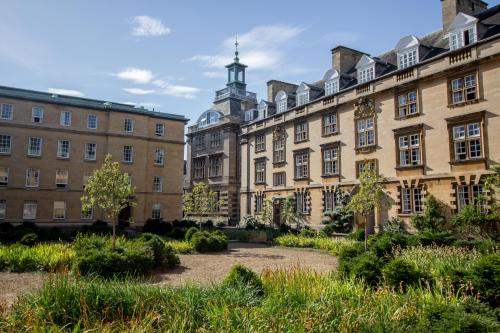 Girton – Anton
If you're falling for Anton, I hope you like travelling. Cycling to Girton after a few beers is pretty much the equivalent of spending six hours sitting on the train from London to Scotland. It's not fun. 
Gonville and Caius – Tommy 
Tommy has just entered the professional boxing world, but is a little bit overshadowed by his much bigger, more successful brother Tyson. A little bit like how Gonville and Caius, nestled between Kings, Clare and Trinity, is a little overshadowed. Quite literally. Sunlight must be scarce with Kings Chapel looming nearby.
Homerton –  Joe
Homerton is the college of Education. And Joe could certainly use a little education on relationships and allowing girls to choose their own friends.
Jesus – Harley
These two are both named after something they're not. Jesus College isn't the son of God and Harley isn't a motorbike, she's a woman. 
John's – Amber
If I had an interview with a member of the John's admissions team it would be about as successful as that time Marvin tried to flirt with Amber. Both think a lot of themselves, and while they might be right to do so, they don't hold back in rejecting people. 
King's – Molly-Mae
As many avid Love Island fans know, Molly-Mae is a social media influencer. Like Molly-Mae, King's also is a social media influencer of sorts, in that it is used as the stock photo college for every single advertisement of Cambridge ever.
Magdalene – Jourdan
Both Magdalene and Jourdan have slightly extra names that require very specific pronunciation.
Murray Edwards – Chris
Murray Edwards has a really big dome. Big like Chris' hair. 
Newnham – Maura
Maura and Newnham girls share a bit of a salacious reputation (thanks to this article published by The Daily Mail). However, underneath this facade both Newnham and Maura sport surprisingly wholesome personalities. Wouldn't go so far as to say that their reputations are 'all talk' though. 
Pembroke – George
George is delicious like a Pembroke brunch, but as quiet as Pembroke's courtyards during exam term. Unlike Pembroke students, I'm not sure this is because George is out there trying to reach the top of the Tompkins Table. 
Peterhouse – Marvin
Marvin was the oldest contestant on Love Island 2019, at 29, which makes him pretty similar to the oldest Cambridge college, Peterhouse, at 735 years old. I guess. 
Robinson – Jordan
Jordan is a bit of a party boy, and Robinson is well-known for hosting great bops. Robinson also has a lot of brick walls; talking to one might be a bit more successful than trying to ascertain why Jordan thought it was a good idea to pull India for a chat a couple of days after asking Anna to be his girlfriend. 
Queens' – Yewande
Let's face it, the way Yewande shut down Danny on her way out of the villa pretty much makes her every independent woman's queen. 
Selwyn – Michael
Most students at Selwyn probably chose this college because of its proximity to Sidgwick Site. Michael is a big fan of convenience, and choosing girls based on this, and this alone. After a night at Cindies Michael would definitely be going home with a Selwyn girl if he had a 9am the next morning. 
Sidney Sussex – Anna
Sidney Sussex has four s's in it. Sassy has three. 
St Catherine's – Arabella 
Classy and gorgeous, this college is named after St Catherine of Alexandria. A name almost as pretentious as Arabella.
Trinity – Amy
After Curtis shattered her heart, getting close to Amy is going to be almost as hard as trying to get past the Trinity Porters.
Trinity Hall – Francesca 
Trinity Hall is often overlooked in favour of Trinity, its more popular, more attractive sister. A bit like how Francesca was overlooked by Curtis in favour of Maura.  
Clare Hall, Darwin, Hughes Hall, Lucy Cavendish, St Edmunds & Wolfson – Nobody
If you go to a mature or graduate college, you probably shouldn't need to define your personality through Love Island.