Fitzwilliam just goat a new college pet, and his name is Leo
Fitz students will no longer be feeling gruff now that their Tutorial & Admissions Office has adopted a rather fetching goat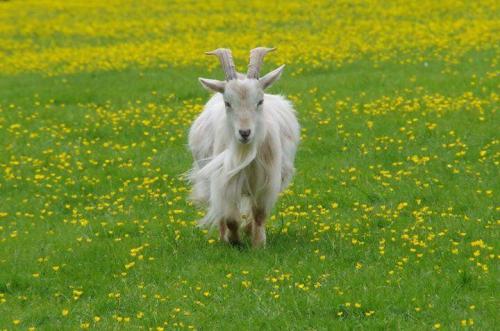 In a proud tweet yesterday, rightly labelled "BREAKING NEWS", the Tutorial and Admissions Office for Fitzwilliam College proudly announced that they had adopted a goat.
The goat, majestically named Leo, lives at Buttercups Goat Sanctuary in Maidstone, Kent. This unfortunately means that Fitz students will not be greeted by the four-legged creature upon their return to college.
However, they need not fear as it is possible to visit the sanctuary, which is open 11am-4pm every day until the end of October, to see the handsome Leo in person.
Tweets from the Buttercups Goat Sanctuary are full of praise for Leo, tweeting action shots of him doing the "goat trot" and proclaiming that he has "adoring fans."
The admissions team has called Leo their "mascot", and it seems that they are following in the footsteps of other colleges who also have animal friends to boost morale for students.
The office has also said: "we have been pleasantly surprised by the overwhelmingly positive response on social media and we hope to regularly keep people updated about Leo's progress at the sanctuary".
A St Catharine's welfare initiative launched earlier this year enables students to take the master's dog Toby, who has nearly 750 followers on Instagram, on walks. Fitz students can only wait with baited breath to find out whether it will be possible to do the same with Leo.
Varsity Meets: Toby the Catz dogVarsity
Lucy Cavendish recently branched out on the pet front, welcoming a group of, in the words of the Daily Mail, "GUINEA PIGS" to their gardens to help students de-stress in the exam season. The master of Selwyn's bassett hound, YoYo, has also made national headlines, as she is formally considered a "large cat" by the college so she may circumvent Selwyn's residential dog ban.
Leo looks set to provide Fitz students with a "cuteness overload", with one student declaring that she had "waited three years for this".