King's plans crackdown on pigeon poo after final caw
King's has taken a stab at its pigeon poo predicament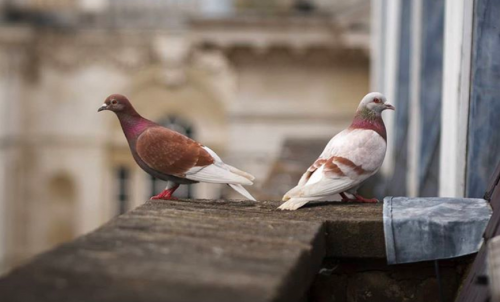 King's is attempting to fight back against a plague of pooing pigeons by installing anti-nesting devices in the college's historic facades.
According to Adam Gardner, the college's deputy clerk of works, the poo currently poses such a problem that access to King's is "impeded" due to "mess on floor and potential for material to fall from above". The college is evidently not emused.
King's has submitted a planning application to Cambridge City Council. In the design access statement, submitted alongside the plans, King's claims that the college is "starting to look unsightly" and that the pigeons are "causing damage to the stonework".
The proposed tools, which include spikes and plastic insets, aim to prevent the birds from nesting around the college following complaints that droppings were "coming into contact" with University members and visitors.
This isn't the first time King's has had issues with defecating birds. Last year, students protested plans to remove geese from the college's grounds, after King's claimed they posed a serious health and safety threat since their droppings made footpaths slippy and contained a number of harmful bacteria.
Only time will tell whether the college's pooey problems will persist indefinitely.