Wolfson May Ball announces headliner
The Valhalla themed ball will be headlined by a legendary reggae act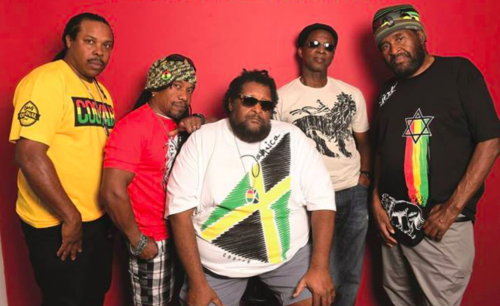 Inner Circle have been announced as the musical headliners for Wolfson May Ball 2018.
Describing themselves as the 'bad boys of reggae', the Grammy award winning quintet from Kingston, Jamaica are renowned for their blend of reggae, pop, and rock, and are best known for their hits 'Bad Boys' and 'Sweat (A La La La La Long)', with the former featuring in the Will Smith film of the same name.
Inner Circle's biggest hit, 'Bad Boys' has sold over 4 million copies worldwide
Founded in 1968, the band are performing at Wolfson as a part of their 50th anniversary world tour. Recent collaborations with the likes of Wiz Khalifa, Snoop Dogg, and Flo Rida have seen the group develop a new generation of fans, and generate more than 150 million plays on Spotify including the most played reggae song of all time, 'Bad Boys'.
Alex Devine, Music Officer for the Wolfson May Ball, told Violet "We're all so excited to see Inner Circle bring their iconic sounds to the Wolfson Ball. It's going to be an amazing night and the perfect way to bring in the summer."
Wolfson May Ball President Max Mulvany said "this is a fantastic coup for Wolfson's May Ball, and I'm thrilled that our headliner matches the scale and prestige that the rest of the ball promises to deliver."
With the theme of Valhalla, the great hall of Norse mythology where Odin houses worthy members of the dead, the Wolfson May Ball will take place on June 22nd, the last day of May Week. The 2018 ball will be the first in the college's history, with previous years seeing the college host a smaller June Event instead.
Dining tickets for the ball are still available from the event website.