This speech by the NUS president sounds a lot like one from The West Wing
They're almost identical – did Shakira Martin 'borrow' from the NBC classic?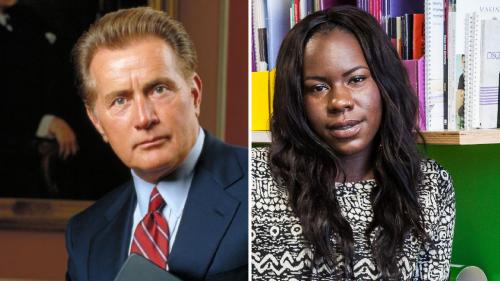 The NUS conference was eventful for a number of reasons: heated candidate debates, questionable midnight flyering practices, and an occupation in rebellion against bureaucracy being some of the highlights of a tumultuous week which drew to a close today.
But things took a bizarre turn on Wednesday as incumbent Shakira Martin appeared to plagiarise TV show The West Wing in her candidacy speech.
Martin, who ultimately won re-election in a landslide, said that youth criminals "weren't born to want to do this" in a section of her speech which evoked President Bartlet's speech in "College Kids", the third episode of The West Wing's fourth series. It was the beginning of a sequence of uncanny resemblances.
Have a watch:
Watch both speeches side-by-sideNBC/NUS UK
Perhaps most suspect is the triple repetition of the line "not nearly enough" which both Martin and Bartlet deliver in the middle of speeches which end with the lines "we can do better, we must do better, and we will do better".
Responding to this article on Twitter, Martin astonishingly chose to suggest that the similarities are pure coincidence:
I have never watched the West wing...I'm more of a housewives of Atlanta type of girl. I got my own mind and I talk what i believe and feel. I use my own words. Im a leader not a follower! I am me and there is only 1 Shakira and I can't be compared to anyone but myself. Bloop!!😁 https://t.co/SCwEGNahXW

- Shakira Martin (@ShakiraSweet1) March 29, 2018
The transcript, however, is damning:
Students can only hope Martin will be exercising slightly more original thinking when lobbying the government in the coming year.