A RuPaul's Drag Race Appreciation Society is launching at Cambridge
Start your engines, and may the screenings commence!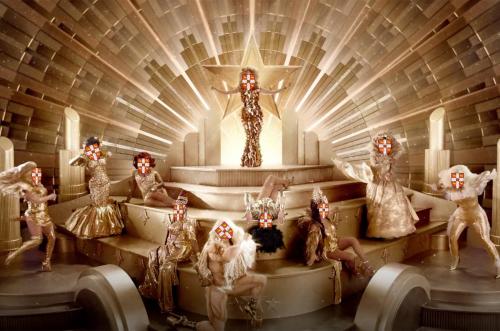 Today saw the launch of the Cambridge University RuPaul's Drag Race Appreciation Society (CURPDRAS), which aims to organise regular screenings of the hit reality TV show for Cambridge students – just in time for the new season!
Now in its tenth year, the show is produced and hosted by drag performer RuPaul – widely considered to be the most commercially successful drag queen of all time – and documents her annual search for "America's next drag superstar". Each season, 12–14 contestants are chosen to compete in battles of singing, acting, dancing, and sewing (to name just a few!) for the chance to win an assortment of prizes including $100,000, a year's supply of makeup, and glory.
Since its launch in 2009, RuPaul's Drag Race has transformed from a cult favourite into a mainstream hit, and has also launched two spin-off shows. The third season of RuPaul's Drag Race: All Stars, in which favourites from previous seasons return for another chance at a winning legacy, will make its Cambridge premiere on January 26th at a screening hosted by the Appreciation Society.
Drag performance has recently risen to greater prominence in the Cambridge entertainment scene, with termly shows by the University-based troupe Dragtime proving popular with theatre audiences. A number of past Drag Race contestants have also performed at the Cambridge club Kuda's LGBT+ night Glitterbomb, including visits from season five favourites Alyssa Edwards and Alaska. Sasha Velour, who won the show's ninth season last year, will make a highly anticipated appearance on January 23rd.
Speaking to Varsity, CURPDRAS said they were excited set up a society "for all people who enjoy the show", and to provide a place "for followers of the show to gather together, think about more enjoyable stuff than their next essay and enjoy a good ol' episode".
They also promised "regular screenings for the upcoming two seasons", All Stars season three and Drag Race season 10, "as well as potential reruns of past seasons during the exam season".
"Reading might be fundamental, but so is relaxing honey!"