Scootering sensation Wolfson Praelector goes viral
Former medicine lecturer excites Facebook as he successfully tests the stability of a new ramp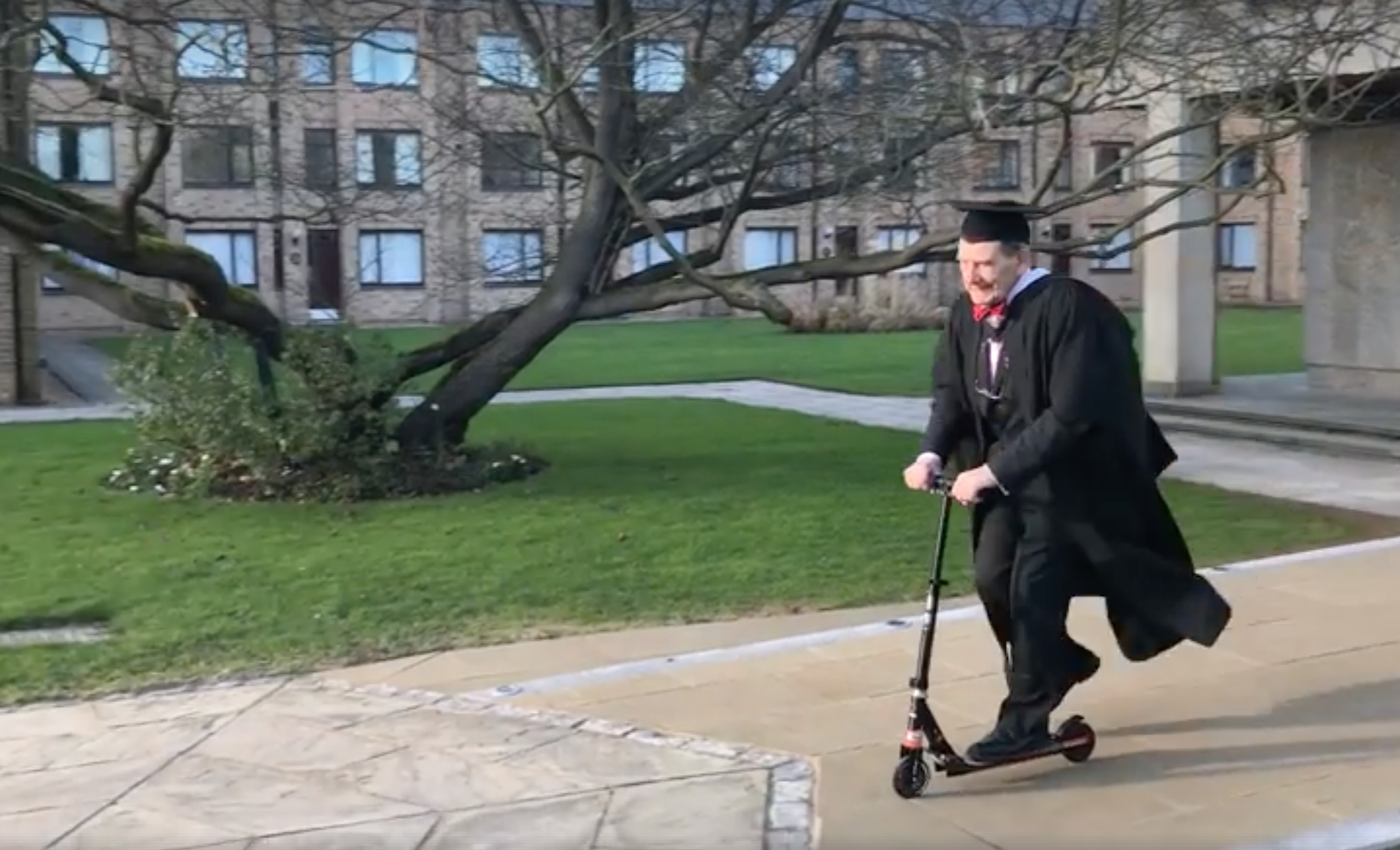 Wolfson College has posted a clip on Facebook which sees its Praelector demonstrating the excellent functionality of its new accessibility ramp.
Although not the disability scooter for which the ramp was probably originally intended, the joyous use of the Praelector's scooter successfully shows both the adequate size of the ramp and the smoothness of its surface. 
A former graduate admissions tutor at Wolfson, Dr Brian Cox is, according to the Facebook comments, the new Dr Brian Cox that everyone should know about!
Formerly a lecturer in medicine, he has in the past researched diabetes and the relationships between particular lifestyle behaviours and cardiovascular disease and cancer. His role as Praelector now entails matriculating all new members of Wolfson College, presenting each student in Senate House, and, best of all, being Wolfson's very own scootering sensation