A Christmas nut roast? Nut for me
Stressed about meat-free alternatives for the big day? Maddie Wakeman gives Violet her top food tips for vegetarians and vegans
Gather round everyone - it's finally time to approach a controversial subject for vegetarians and vegans alike: Christmas dinner.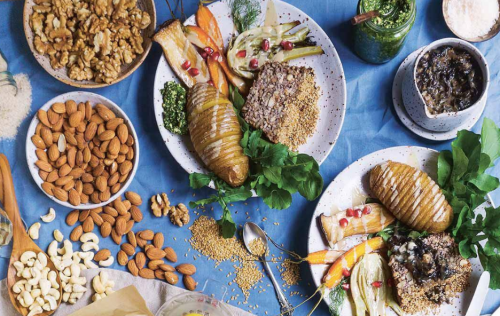 There is a tendency for individuals (particularly individuals of the omnivore persuasion) to hear 'vegan' or 'vegetarian' around Christmas and immediately grab the nearest bag of nuts and whack up a dry dish of disappointment commonly referred to as a nut roast. (That is, after offering you bacon for the fourth time that day and explaining at length how you will end up, inevitably, malnourished and alone.)
Ah, the nut roast.
I'm sure you can imagine my disappointment, when, whilst browsing one of Buzzfeed's finest festive quizzes I was asked to indicate the main component of my typical Christmas meal. To my utmost dismay, I was presented with just one non-meat option amidst the multitude of 'Turkey', 'Pheasant' and similar meats: 'A nut roast, please!'
Now, I like to think I know a good number of non-meat eaters, but I'm yet to hear a single one of them respond with such enthusiasm as is encapsulated within the phrase, 'A nut roast, please!', when asked what they would like to eat.
Let me say it louder for the people at the back: WE DO NOT WANT YOUR NUT ROAST.
Now, as many vegetarians and vegans have, I've dabbled with a variety of meat-free alternatives to point to and awkwardly smile at when, undoubtably, some estranged family member on Christmas Day attempts to pass me the turkey.
"What is it about Christmas that renders a meatless meal blasphemous?"
Of course, the very concept of needing a meat replacement is completely unnecessary. I cannot think of a single other occasion where any vegetarian or vegan feels compelled to add a meat alternative to their plate. Sure, we all experiment with Quorn here and there but no outrage would typically result if one were to produce a meal without such. What is it about Christmas that renders a meatless meal blasphemous?
Whether you're a meat-replacer or a meat-rejector, here is a handy list of useful tips to bear in mind when preparing your Christmas lunch this year.
1. Stay away from the Quorn Family Roast
Trust me on this. Contrary to the packaging, it is far from 'irresistibly tasty'.
2. Explore other cultures
It is okay to venture outside of traditional boundaries - in Poland they eat borscht on Christmas Eve, a beetroot soup! Or, if you're looking for something a little more familiar, try some vegan falafels - there are some of the sweet potato variety and spinach and chickpea.
3. Vegan variations
Skip the meat alternative and bulk up your plate instead with vegan variations of your favourites. Feast yourselves on these recipes for vegan bread sauce and Yorkshire puddings.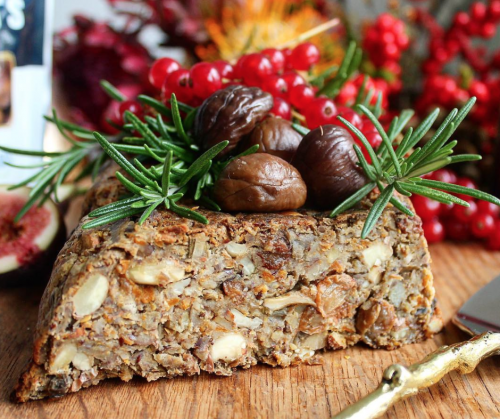 My girlfriend and I have made both of these recipes before and they both were incredibly tasty. The Yorkshire puddings are slightly denser than the dairy variety so I would recommend only putting a little batter in a muffin tray when making these.
My sister is a big fan of this recipe and always insists we have it at our Christmas meal as it's incredibly rich and indulgent. Plus, you can never go wrong with a 'good food' recipe…
Unfortunately this is not a vegan recipe, but you can easily make it vegan. Simply swap out the milk for a vegan milk alternative (I would suggest using soya milk, unsweetened), use a dairy-free spread instead of the butter, and use a cheese-alternative in place of the cheddar (Violife is the absolute best brand).
5. Venture a little further north
Try some veggie haggis - it's really tasty, especially with a sun-dried tomato sauce! There are a few recipes you can find online if you're up for the challenge of making this from scratch, but if you're looking for something simpler you can buy it pre-made from select supermarkets.
6. Know your Linda McCartney from your Cauldron
If you're opting for vegetarian or vegan sausages, try them out before the big day: everyone has their favourites, and they all taste very different. Personally, I prefer the Quorn sausages for the sizzling snap they produce when you cut into them, but Linda McCartney's Red Onion and Rosemary sausages are a great vegan option.
This year, whatever your meat-alternative preferences, don't let the threat of a nut roast stop you from enjoying your Christmas dinner. Throw on your apron, turn up Michael Bublé and make Christmas a celebration of all things vegetarian and vegan