The four dates of Bridgemas
Rebecca Heath recommends four Bridgemas dates so romantic that they'll have Crushbridge swooning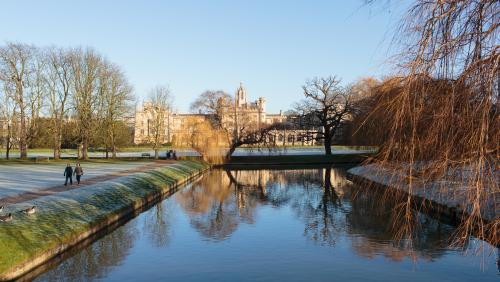 Bridgemas – the season of mince pies, Christmas carols, copious amounts of mulled wine and, most importantly, love.
If Love Actually has taught us one thing, it is that Bridgemas wouldn't truly be Bridgemas without romance. We all want to find that special someone. That someone to dance with till 3am in Cindies, to cry on over late supervision work and to cuddle up with to watch Blue Planet 2. Yes, after seven weeks of anonymous Crushbridge posts, the time has finally come to fulfil your Bridgemas fantasies and to ask your Michaelmas crush on a date. But, what should you do? Where should you go? Relax! I have reviewed some classic Cambridge dates. With my help and your great charm, you won't need to be alone this Bridgemas!
Last Bridgemas I gave you my heart, but the very next day you skated away
Our first stop is the North Pole ice skating rink at Parker's Piece. For £11.50 per person, you can enjoy 45 minutes on the ice. That is 45 minutes of having an excuse to permanently hold your date's hand and to snuggle up to protect from the cold. Sounds perfect, right?
However, the last time I went ice skating, it soon turned into an ice skating nightmare. Why? Because I cannot skate. At all. The first time I fell over it was cute. The hundredth time it was categorically not. After a while, I was just clinging on to my friend like a limpet, fearful of falling on my backside again. If I was on a date, they would have skated away… and fast.
This date idea is great if you are a competent skater. If so, I would recommend going mid-week to avoid the weekend chaos. Then, there will be no old ladies to tut and lament at any ice skating PDA. Also, remember to bring change. The North Pole charge £2 for lockers for your belongings. You don't want to be left gazing at the lockers despairingly as you wonder if true love is worth it if you never see your bag again.
"November is probably not the time for a cute, romantic punt trip... If your date falls in the water, you will have a Titanic situation on your hands"
Punting in a winter wonderland
After ice skating, you could head over to Scudamores to hire a punt. At £22 for an hour, it is pretty expensive. But, with many college punts retired for the season, there is an acute lack of alternatives. While punting, you can point out the romantic sites, show off your prowess with a pole and laugh at the wild tales of the punt guides. Did a car really end up on Gibbs' Building?
But November is probably not the time for a cute, romantic punt trip. In the winter breeze, your hands and feet will quickly turn numb. If your date falls in the water, you'll probably have a Titanic situation on your hands.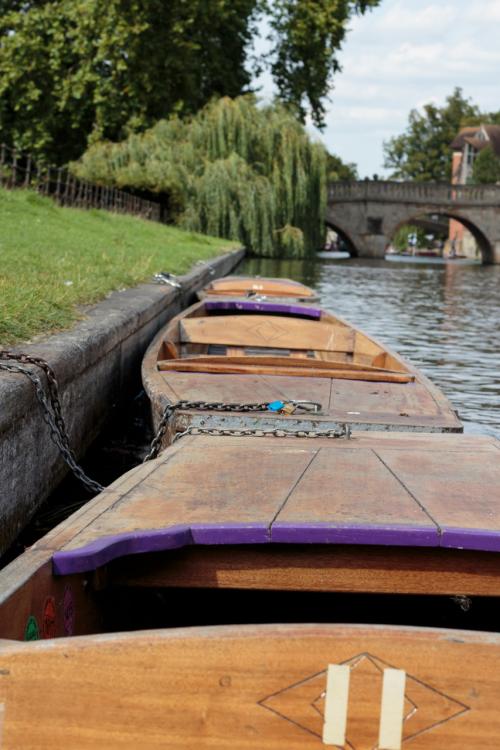 I would recommend leaving punting until it is summer and when the significantly cheaper college punts come back. If you cannot avoid the allure of the river, you could try a shared punt tour. But only if you fancy being hit in the face by a selfie-stick wielding tourist. Maybe not then.
God rest ye merry gingerbread men
Nothing says Christmas quite like gingerbread men straight out of the oven, or a beautifully decorated gingerbread house. To bring Christmas alive, invite your date to build a gingerbread house at yours before snuggling down for a Christmas film. Elf, anyone? This is a classic romantic date. You'll have time to talk and learn more about each other. Is your date more of a smarties or an icing kind of person? While you'll also have plenty of time for snuggling!
However, this date could go horrifically wrong. Five minutes in, you may realise your date is more of a home breaker than a home maker. Whether your date is criticising your family gingerbread recipe or doubting the structural integrity of your gingerbread house (classic engineer), you may realise that they just simply aren't 'the one'. Unfortunately, when you have invited them over for gingerbread and chill, there is no easy way to cut the date short.
I would recommend this date if you know the other person well and know that you will get along. Otherwise, you might have to practise your excuses beforehand. Also, I would recommend ordering a gingerbread house online. After scouring the Cambridge Sainsbury's shop multiple times, I concluded that it is just too small to stock this Christmas treasure – tragic, I know.
All I want for Christmas is food
The last date idea is a classic – a romantic candlelit dinner. Cambridge is full of wonderful restaurants, pubs and cafés – just look at TripAdvisor!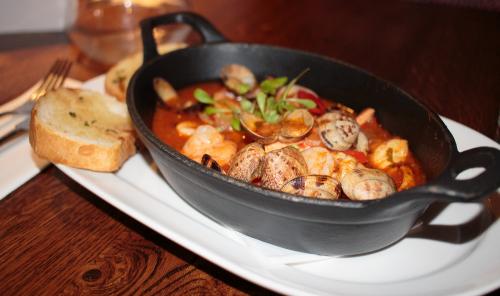 My personal favourite Cambridge date location is Loch Fyne. From tantalising seafood tagliatelle to superb seafood stew, Loch Fyne serve up some mouth-watering dishes. Last time, my date may have thought that I was smiling tenderly at him, but in reality I was really smiling at the glorious food (sorry!).
The great thing about a dinner date is that it requires minimal effort and planning. Just book online the day before, pitch up at 6 /7 and impress your date with your charming personality and quit wit. For foodies like myself, this date will just be an opportunity to sample more Cambridge food and leave with some more fantastic food pictures.
I would recommend this date if you love food more than you love romance. Quick tip: look at sites such as VoucherCloud and UniDays the day before to secure a bargain date.
Cambridge is full of hundreds of more cute date ideas - the ADC is currently putting on The Hunchback of Notre Dame as its Christmas pantomime, the Botanical Gardens and Grantchester are wonderful places to explore and the Escape rooms would be a suitably quirky choice. So, go out there, try new things and have a wonderful time. It is Bridgemas after all and 'tis the season to be jolly - albeit, one month early