Banning Bridgemas
Simon West makes a special comeback in order to leak Cambridge's latest controversial DoS email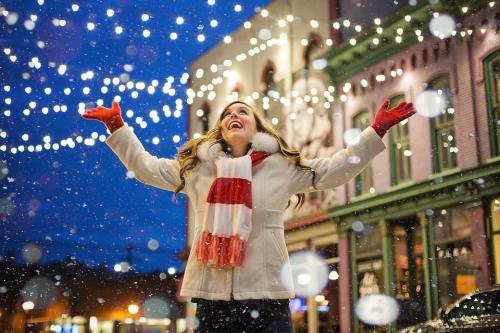 Hi people,
My apologies that I put my head up, when you have an active acting DoS (but I really have nothing better to do than tell you my views). There are things that need to be said, and the last week of term is crucial to your whole life and the lives of your children and grandchildren and grandchildren's children.
This email is precipitated by the rumours that there is again a rise in the practice of 'Bridgemas' – a contraction of Cambridge and Christmas, and an event of the first degree of villainy.
Some of you will wish to take part in devious events such as 'Christmas formals', carol singing, and even the occasional secret Santa. Partaking in just one such activity will destroy your career prospects immediately and confine you to an existence of unending disappointment. You should all aspire to live great lives like mine. Have you ever seen an academic enjoy Christmas? No. Case proven.
"Term may be over, and you may have entered the 'vacation', but this simply means that you are 'vacating' Cambridge"
In the past I have seen some students enjoy the holiday season too much. It would be unprofessional of me to name names, so I won't. But I will say that Ella Harrison's Dia de los Muertos Halloween costume clearly took more than fifteen minutes to make so I've already filed a complaint to the Dean for unruly behaviour.
I must say I have been spoiled by the years before you. They all got on with their studies and avoided the Christmas season altogether. Not a Catholic among them. Not a midnight mass in sight. Or at least that's what they told me in their DoS meetings, and I have no reason to suspect that anyone would ever be intentionally misleading in a DoS meeting.
There are no merits to Bridgemas festivities. Carol singing takes up to 400% of one's brain power, leaving one unable to function with their studies, and wearing a Christmas jumper early enough for Bridgemas just makes you look like a total mooncalf. If I had my way the Christmas formals would just be an opportunity to round up and shoot any undergraduate so brazen as to abandon their studies for an evening.
Don't be fooled by the other students who start drinking homebrew mulled wine in the middle of the day, claiming "it's just to warm them up". They are all raging alcoholics and they're all probably doing some mickey-mouse degree like HSPS. Any degree that has to be abbreviated is clearly fraudulent and an offence to good scholarship. That – or they're spies from Oxford sent to trick you into drinking (of the binge variety) so that you fail your degrees and Oxford overtakes us in The Guardian University Guide.
Myself and the other reasonable fellows in college have also noted an alarming rise in Bridgemas-related charity. This is disgusting. If a human cannot write a 5000 word essay on the Guptonian critique of sixteenth-century land enclosure policies in northeastern Bavaria then they are not fit to be in Cambridge. And if a human is not fit to be in Cambridge, they are not fit to be alive. Stop giving charity to these evident wasters. It is shameful to see the festive season bring out the worst in people.
I hope that you are all crushed under an intense and joyless regime in Cambridge. It is only through this that lifeless and socially inept academics are formed. I've heard of some young academics who have 'personal skills'; rest assured these only exist at utterly rock-bottom universities. Universities like Durham.
Land Economy is a VERY HARD subject, which will require ALL your attention, so ALL festive merriment is prohibited. On saying that, some of you (Ella Harrison) are just plain thick, so if you wouldn't mind getting so drunk at the Christmas formal that you end up getting sent down for punching a praelector, that would be a lovely Christmas present for this college's place in the Tompkins table.
As you leave at the end of term, I remind you that your studies do not finish. Term may be over, and you may have entered the 'vacation', but this simply means that you are 'vacating' Cambridge. It is not a holiday. We simply haven't changed the terminology since the 18th century. God I love outmoded traditions.
Don't be happy.
End of.
Dr Professor Thaddeus Queens (OBE, CBE, DofE Bronze)
Princess' College, Cambridge