Things to eat in Cambridge
Want to eat your way around Cambridge, and try out the best food the city has to offer? Violet foodie Vicky Morrison is here to help you out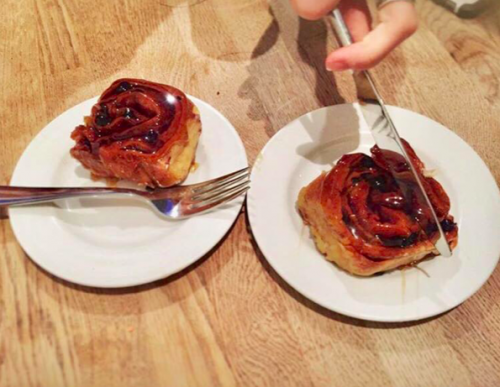 New to Cambridge this year? Want to capture the true essence of the Cambridge culinary scene? Luckily for you, I have compiled a list of a few of the city's must-try foods that I think every Cambridge student and resident alike should definitely try to tick off their where-to-eat lists this year. Whether you're looking to grab a snack on the go from the Cambridge Market, or are deciding where to take your dear grandparents for a meal on their next visit, you might as well do it in the best place possible. So if you're feeling adventurous, put down that book, slam the library door shut, and go grab yourself some of the city's tastiest treats.
Chelsea bun from Fitzbillies
Classic, but essential. Can you really live in Cambridge for three years without trying a signature Chelsea Bun from the city's most iconic café? These legendary buns, coated in sticky, gooey, cinnamony goodness, are a staple in the Cambridge diet (although maybe shouldn't be too much of a staple if you're watching your weight) and have been for over 90 years. While you're at it, try out their coffee, which is also some of the best around. It would be rude not to.
Sandwich or salad from The Urban Shed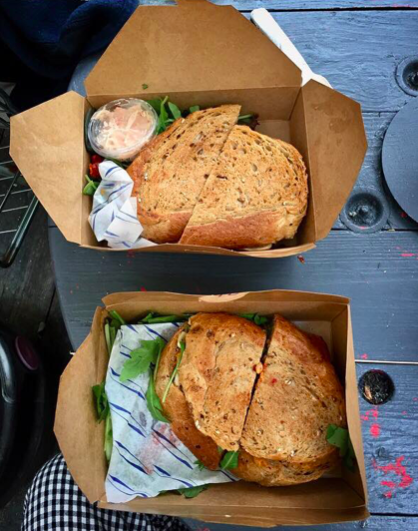 An absolute must for lunchtimes in Cambridge, The Urban Shed on King Street is one of Cambridge students' most treasured coffee shops and sandwich bars. The combinations of flavours on the menu are adventurous but exceptionally tasty (e.g. Coconut Satay Chicken) and can come in several different forms chosen by you (panini, salad, sandwich, ciabatta, you name it). They also offer delicious vegetarian and vegan options – my personal favourite, the BBQ Aubergine, Swiss Cheese & Cashew nut butter toasted sandwich, never fails to impress – and they also serve delicious milkshakes, smoothies and juices to give you that necessary vitamin boost. Equally as enjoyable as the food is the café's décor which is taken straight out of a kooky corner of Camden Market and features a huge variety of revamped miscellaneous objects, giving the café a decidedly retro feel (I still haven't worked out if the bins next to one of the outside tables are part of the aesthetic or actual disposal units, so maybe don't sit on them if you can help it). If you're looking for Cambridge's edgiest hangout, this is the one. Just act natural and try to blend in…
Dinner with the parents at Varsity Restaurant and La Galleria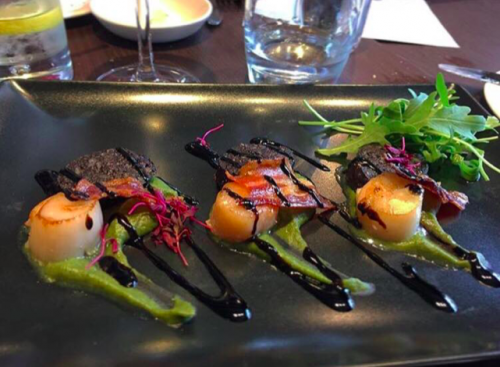 I decided to throw in some family-friendly restaurants just in case you're searching for somewhere slightly more glamorous to take your visiting relatives than on a bench in your college hall. Varsity is a guaranteed parent-pleaser; the décor is classy but relaxed, the restaurant itself looks onto Emmanuel's radiant façade and it's always full of similar student-family member setups all having a nice time. The food is also very, very good and is guaranteed to make you forget about that oddly-coloured plate of "curry" with a side of boiled cauliflower that you'd had for dinner the night before in hall.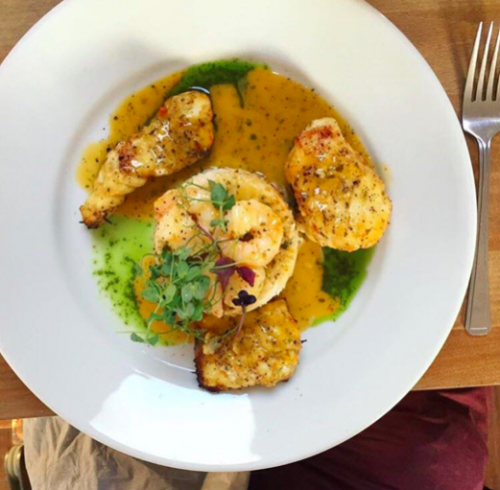 Similarly, La Galleria is a firm family favourite for much the same reasons. Located on Bridge Street and looking directly onto the River Cam, this is another restaurant that captures the quintessence of Cambridge beauty and splendour. The food is very good value given its quality and presentation, and they also boast a delicious selection of local Cambridge gin and tonic infusions. Try the mint and raspberry one, which comes in a humungous glass and will set the merry tone for your evening. Trust me, your parents will love it.
Falafel wrap from The Wrap King in Market Square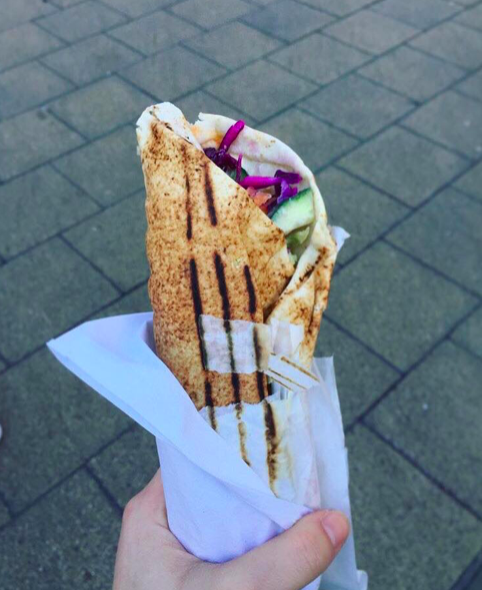 When you next walk through Cambridge market at lunchtime, get yourself a falafel wrap from the stall in the centre. The wraps are filled with delicious freshly made falafel, hummus, halloumi, a choice of sauce, and an array of beautifully colourful veggies all enclosed in a toasted wrap. This is the perfect lunch to treat yourself to a falaf-eel-good delight on a cold winter's day and put the work blues away for a few blissful moments. To find the stall, follow those delicious falafel-ly fumes and look out for the sometimes extensive queue of people. These wraps do have some tough competition, though; you'll find a Taste of Cambridge stall just around the corner from the market, opposite itsu, offering much the same kind of stuff but, in my humble (yet expert) opinion, The Wrap King just comes out on top. Maybe because they also leave out falafel tasters throughout the day which are far too tempting to refuse.
Post-night out essentials from Van of Life and Gardies
This one is definitely dependent on the context of your visit. Don't get me wrong, I am by no means suggesting that Gardies (ask for the Gardenia Restaurant and no one will know what you're on about) and Van of Life (actually called the Trailer of Life) offer some of Cambridge's most refined food experiences, but they are in a way as essential to the Cambridge foodie experience as the rest of this list. Now I doubt that if you've ventured on a night out at all thus far you would have managed not to be consumed by the swarms of drunken students gathering around these two drunk food hotspots, or avoided smelling those oh-so-enticing cheesy-chippy aromas diffusing through Market Square. Many a stimulating conversation has been shared, and many a friendship formed over those beloved little polystyrene boxes oozing with the sweet grease of fatty, salty fast foods to comfort you on a cold Cambridge night. So for this reason, I encourage you all to dip into the menu of either of these two spots on your next night out. It could be lead to some of your most valuable friendships