Election Question Time: Snog, marry, avoid
Violet contributors Ellie Mullett and Grace Robinson tried some more engaging lines of questioning on Election Night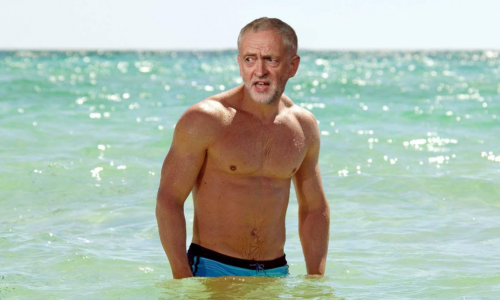 The aftermath of a general election swarms with crucial questions. Did my vote actually count? Who will be able to form a government? Will anyone be able to form a government?
Yet the most important of them all ­– at least in terms of cheering up weary politicos – which politician would you snog, marry, and avoid?
On Election Night itself, the task fell upon us to interrogate those at the Cambridge Union about their views on this most pressing of questions – and it threw up some interesting results.
Some interviewees took the prospect of marital union incredibly seriously. Our fellow Varsity writer Ilona thought that, by marrying George Osborne, she might be able to change the political outlook of the now influential London Evening Standard editor using none other than "the power of my vagina". For good measure, she added: "I'd leave him screaming communism all night long."
Similarly, Shizhang would marry Theresa May, purely so that he might gain some political influence. In fact, the first thing he would do as her legally-wedded husband is to outlaw wheat fields. Enough said.
"For Ellie, ability is everything"
Other respondents, however, were happy to take their spouse on face value. Charlie would take Nigel Farage as his political partner, as "he'd be the sort of husband that would always be up for going down the pub and having a cheeky pint". Ben would marry Amber Rudd because she "seems a lot more like a mum; she'd be caring and make me dinner." Mixed ambitions, then, for those with their eyes on the prize.
Snogging was taken as a much less serious prospect, of course. The aim of the game was a quick fling with someone who seemed like a bit of fun, not least for Todd, who would snog Jacob Rees-Mogg, "really hard", because "I reckon he would be quite a gentle lover" ­– or Grace who would plant one on Sadiq Khan because he's "pretty cute".
The rest picked out whom they would most like to lock lips with by process of elimination. Martha, for instance, had to choose between Nick Clegg, Ed Miliband and Tony Blair. She decided to snog the latter, and tried not to worry about her friend's concern that it might taste a bit like the Iraq War, leaving Red Ed as his smooch option.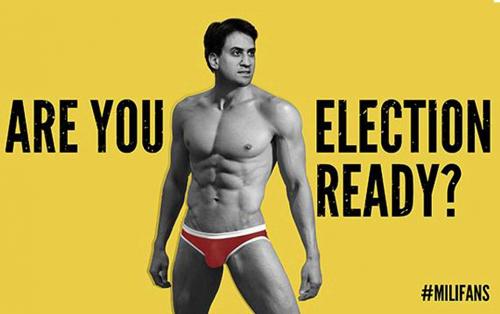 Charlie was bothered about potentially engaging with "fishy lips". Good job there was no long-term future on the cards for these unlucky pairings: a quick peck is all they would have to handle.
And who would they avoid? For some, the prospect of even having to look some of the proposed candidates in the face was too much. Ben said Caroline Lucas would have to be the one he'd dodge as "her face annoys me", while Anoushka would steer clear of Ed Balls simply because she couldn't face looking at him. And not just because marriage might mean she'd have to play with the Balls' balls.
Superficial reasons, admittedly, but other interviewees were more politically considerate with their answers. Charlie decided it would be in Jeremy Corbyn's favour that he be avoided, "because I want him to spend the next few years preparing for the next election, I don't want to distract him. He would be in awe of me, he'd give up politics to be with me." For Ellie, ability is everything, and she would steadfastly avoid Diane Abbott "because she's just so bloody inadequate."
For those of you who didn't get the election result that you wished for, perhaps this has lightened your mood a bit. For those of you who did, which politician would you snog in celebration?