Bread and Rutter: Jack's Gelato
Violet food critic Emma Rutter investigates the new kid on the ice cream block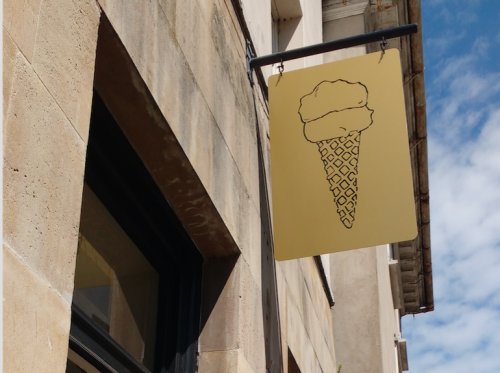 One look at Market Square and you can tell exactly what season it is. Shorts, skirts, sunglasses: summer is in full swing. It's about time!
It's typical exam season weather. And when the sun is beaming in through the windows of your faculty library (why do libraries seem to have so much glass?), it can be very difficult to concentrate. However, the one thing that got me through the past revision-heavy week was the thought of ice cream.
I don't think I truly appreciated ice cream until I came to Cambridge. At home there's always some kind of ice cream in the freezer: more often than not, it's just plain vanilla, but occasionally we'll find a tub of Ben & Jerry's on offer, or perhaps raspberry sorbet. And yet due to the lack of freezers in college accommodation, ice cream is confined to dinners in formal hall, or alternatively, the odd ice cream binge.
"Watch out, too, for the 'secret' flavour of the day, which you can find on their social media accounts"
Enter stage right: Jack's Gelato.
Jack's Gelato has been making and selling ice cream for almost seven years now, catering at small private events like weddings and business functions as well as running a stall at Dover Street Market in London. They also supply ice cream to other Cambridge restaurants like Hot Numbers and The Urban Shed, and have provided refreshments at the Cambridge Junction. (Did I mention that they provided ice cream for a Welfare event at John's?)
Their store on Bene't Street is small, and isn't the most attractive of places I've been to. It feels quite cold and clinical... but you could say that it simply reflects the nature of the ice cream itself! I'd recommend taking your ice cream outside with you to sit on the wall in front of Kings' – it's the ultimate people-watching spot, and feels very Cambridge.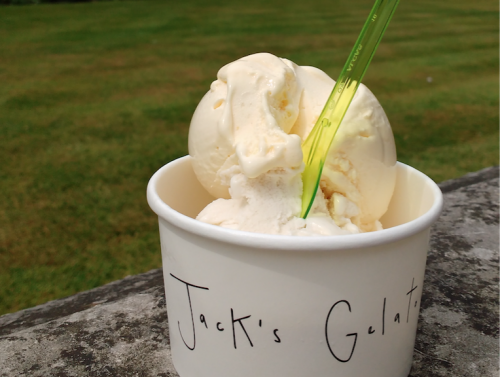 One interesting thing about Jack's is that the ice-cream flavours change by the hour. There's a list of flavours outside their door, but these may or may not be available depending on what time of the day you visit. When we went, they even added more flavours as we were standing looking at the menu! This element of uncertainty is both exciting and nerve-wracking. I think it encourages us to be a little more flexible in our choices (and, dare I say it, more adventurous) – for Jack's Gelato is most definitely adventurous.
You'll find flavours such as  Vanilla, Honeycomb or Stracciatella for the purists (I'm thinking particularly of my mother here, who rarely deviates from her usual vanilla ice-cream) along with other flavours that you'll have never seen before – perfect for foodies like me. I can recommend the Malted Milk flavour, as well as the Passionfruit sorbet – though I was a little taken aback when I saw that my sorbet was closer to a pale cream colour. It was deliciously fruity and fresh, in spite of its palour. Cardamom and Szechuan Pepper sounds intriguing, as does Chocolate and Orange Sorbet, and I'd love to try Cinnamon Toast or Baci di Dama (Hazelnut and Chocolate Chip Cookie – I'm salivating as I write).
Watch out, too, for the 'secret' flavour of the day, which you can find on their social media accounts. It's not on the menu, but just ask and you will receive! Or at least, that's what I've been told.
In terms of price, you'll pay about four pounds for two large scoops in a tub. To me, that felt extravagant, but when I went to Aromi (strictly for research purposes, you understand) I found that it was about equal. And if we're going to compare the two, I'd say that Jack's serves a more refreshing range of flavours. Jack's caters for all tastes, with a good mixture of fruity sorbets and richer ice creams. Plus, they come in an Instagram-worthy tub, which is always a bonus