New voting website teaches students how to rig the general election
Nick Chevis doesn't give a Tory how you vote. He just cares that you turn up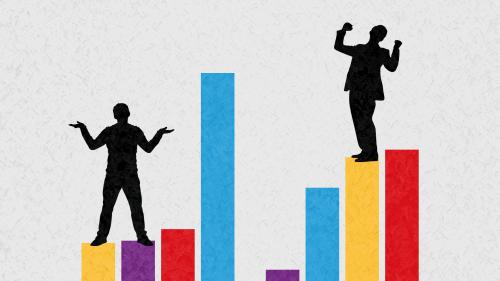 Your vote matters at this general election. And thanks to a new website aimed to help young people maximise their impact, your vote counts.
As students in Cambridge, we are not only in the special position of being able to pick where we vote, we are also fortunate enough that at least one of the options is a closely-contested seat where our vote will make a difference.
"This presents the quite exciting prospect of playing the system a little bit"
When I whacked my home and university postcodes into ge2017.com, an application which quickly compares your potential constituencies to tell you where your vote might be more influential, I was hardly surprised by the result. My hometown has consistently voted Blue for over a century, and this time it's down as Theresa May's third safest seat in the country.
Perhaps you'll forgive me then, for feeling in 2015 that my vote didn't actually matter that much. Yeah, of course I was going to vote, if only for the novelty of marching along to the ballot box and exercising my democratic right. But even my naïve 18-year-old self wasn't naïve enough to entertain the idea that my vote might affect the outcome in a Tory breeding ground.
The upcoming ballot, however, is an entirely different prospect. We are lucky to find ourselves in the rare situation where student voices in Cambridge could prove a deciding factor in deciding who will represent our constituency.
You would be hard pressed to find a more hotly contested constituency than Cambridge, where just 599 votes proved the difference in 2015. In other words, the population of a single college could have been enough to swing the result.
As students, we can be registered to vote at both our term-time and home addresses, and choose where we want to vote. This presents the quite exciting prospect of playing the system a little bit. It's pretty straightforward for us at Cambridge too because we'll all still be around on the 8th June, sitting exams or sitting in the sun.
The election being in June rather than the more conventional Thursday in May, means that many other students across the country will be finishing up and heading home for the summer. So some students will have to set up postal votes from home to their term-time constituencies in order to act on ge2017.com's advice. Thankfully that piece of shadmin isn't necessary if we're still in Cambridge on the 8th June. In fact, it'll be easier to vote here – just make sure you've registered with your Cambridge address by Monday 22nd May.
We've all been encouraged to get registered to vote enough times over the last couple of weeks and this article, admittedly, is another effort to do just that. If you haven't been convinced to get your name on the electoral register yet, ge2017.com will hopefully show you that your vote could mean a lot more in 2017