Let Huppert be Huppert: Local Election Hangover
In his second column, Violet's Shudong Li gets back into the thick of it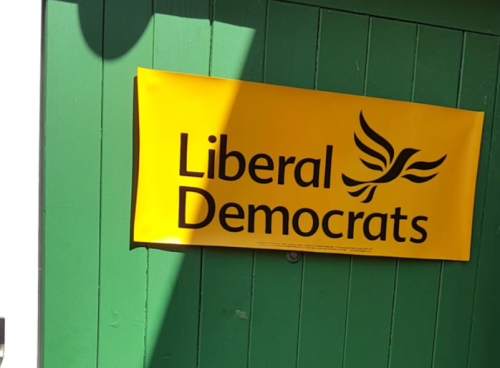 Disclaimer: All views expressed are my own 
Local election results are in: throughout Cambridgeshire, the story is clear – Labour and Tories hold on and the Lib Dems fail to make gains in seats. The Lib Dem popular vote did increase in Cambridge City but it all means little if doesn't translate to General Election success. Overall, it was 7-5 to Labour. The results were similar across the country, with patches of success for the Liberal Democrats. Nationally, we saw UKIP collapse and the Tories make substantial gains – in areas which had long been Labour heartlands including places like Glasgow. The results were positively bleak for anyone with a disdain for blue.
However, there was little time to recover as Julian's campaign launched on the Saturday (6th May). Addressing a crowd at the St Andrew's Street Baptist church he set out his goals for both Cambridge and the country. Unfortunately, no matter the result here, the national result seems all but certain – the Tories are going to win.
However, this means that there is an opportunity for all of us in Cambridge to make our vote mean something substantial - we don't have to engage in tactical voting. Gone are our responsibilities to minimise the Tories. We have two candidates - Julian Huppert and Daniel Zeichner - and we have (unusually) under first past the post a unique opportunity to vote for someone who resonates most with each one of us. Both are "remoaners" and have a Pro-EU stance, although only recently for Daniel – having voted for the EU referendum.
Daniel also launched his campaign recently and gave a speech to the Cambridge University Labour Club before Owen Jones (the outspoken Guardian writer) did the same.
"This constituency is on a knife-edge" said Owen and he's right; in such a marginal seat, we are in a privileged position to make our vote count so if you do have a spare 20 minutes, have a listen to Julian and Daniel's speeches and keep informed about the whole discussion.
"We have two candidates - Julian Huppert and Daniel Zeichner - and we have (unusually) under first past the post an unique opportunity to vote for someone who resonates most with each one of us"
Anyway - back to my campaign diary.
As a week old newbie, I was pleasantly surprised to be invited to the weekly Cambridgeshire/South Cambridgeshire/South East Cambridgeshire General Election meeting. The function room at the back of a local pub was packed full of activists and local party members - it was the heart of the Lib Dem party. The agents (campaign managers) of all three constituencies were there, two of the candidates were also present – Julian was busy at his first hustings.
"La liberté!" announced the chair of the Cambridgeshire Liberal Democrats after proposing the opening toast. It brought a smile to everyone's face, seeming like the perfect opener to address the disappointment of the local elections.
In South Cambridgeshire, the sitting MP is currently Heidi Allen, a local favourite, who is the stereotypical 'well-polished Conservative'. Having lived in South Cambridgeshire for the past couple of years, I had a good view of her - yet my perception of her quickly changed. I took a visit to her voting record: she has voted for a stricter asylum system, mass surveillance of people's communication and activities, against measures to reduce tax avoidance, against measures to prevent climate change and - in a constituency which voted 60% to Remain – she voted for less EU integration. Indeed, she voted against the right to remain for EU nationals and voted along party lines against EU membership.
I have heard her secret is her charm. There is nothing wrong with being charming but it may explain how she has persuaded constituents despite her voting record. For example, she may be best known for her speech against the tax credit cuts, an admirable stand, yet she ended up voting for them. At the end of the day she has and will carry on propping up a government that has cut spending on almost all public services from NHS to education and has absorbed UKIP's crusade for exiting the EU.   
My job for the next week will be to set up the new South Cambs office and to be the bodyman for Susan Van de Ven, the Lib Dem candidate. Having been allocated to South Cambs, my discomfort at fighting against Labour has vanished and newfound vigour for a campaign against the Conservatives has swept me up. I will be ushering the candidate around to the various events which will also give me a great opportunity to have a real behind the scenes look. So I ask you all to watch this space!