Let Huppert be Huppert: Diary of a First Time Campaigner
Violet's new man in the middle Shudong Li takes his first steps as a political campaigner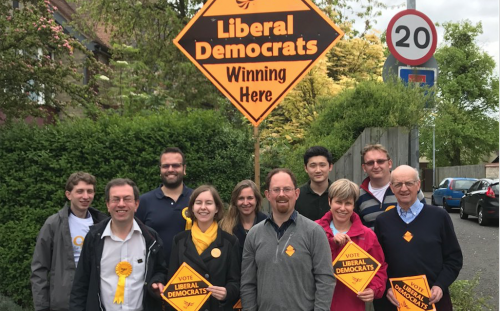 "You're joking, not another one…I can't stand this, why does she need to do it" said Brenda from Bristol, reacting to TRESseme's call for a snap election on 8th June. Brenda would later become an internet sensation; voters across the isles no doubt felt a tinge of the same exasperation.
Initially, I felt it too but it was lost in my immediate feeling of giddy excitement and duty at the thought of an upcoming election. I decided then that I was going to campaign for the first time in my young adult life and on Monday, met with Julian Huppert to do my first canvass. In the next few weeks, I will be revealing an insider's look at Julian Huppert's effort to be elected.
Having lived in Cambridge since I was six, it was only during my time at the University where I came in contact with politics of any colour. At home, my Asian family were not even politically introverted, they were politically void. My vacuum of knowledge has been filled piece by piece by the likes of Nick Robinson, The Guardian and unashamedly by political dramas like The West Wing. Shows like this taught me there is nothing more important as a citizen than to take part in democracy – to vote, to campaign and to debate.
My journey began on Milton Road, in a conservatory belonging to a house with the biggest neon-orange Lib Dem sign I had ever seen. In the short time spent knocking on doors, it was obvious that the Lib Dems have a place in people's hearts for local governance. One resident voting Lib Dem told me Labour Councillors had been in power for "too long" – but whether that trust will translate to the national level will only be evident in a month or so.
Buoyed by a newfound sense of realism, on Thursday 4th May (the day of the local elections) I woke up at 4.30am and spent the next 20 hours with the campaign in Cambridgeshire South. The day began with deliveries – the 'good morning' leaflets which needed to be dropped through the letter box. The idea behind them – you wake voters up with the delivery and remind them to cast their votes – an outcome almost guaranteed to work in households with a canine inhabitant. Most of my time was then spent knocking on doors throughout the day (developing blisters on the way) and getting them out to vote.
"It was easy-cook ravioli with pesto and cheese but it felt like a banquet after living off cold pastries and Diet Coke throughout the day"
The night ended for me at around 9.30pm after having dinner made for me by the local candidate for Sawston. It was easy-cook ravioli with pesto and cheese but it felt like a banquet after living off cold pastries and Diet Coke throughout the day. We then headed to the verification – a chance for an informal count before the real count. It all ended, at 1am when I decided to drive home but I found out the next day that everyone left around 3.30am!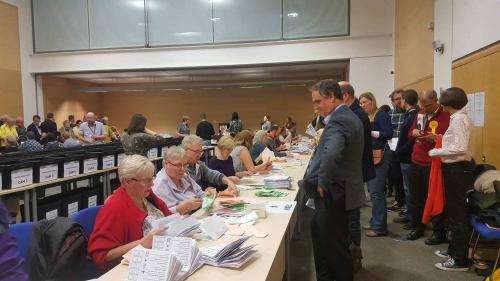 The count was the next day, I turned up and became more of an observer than a participant, having joined only two days before polling day. It was obvious that the people I had been working with had invested far more emotionally and physically; there were tears, hugs and scowls amongst the many dedicated members. It made me slightly uneasy at imagining what it would be like in a month's time and just how much sacrifice is inevitable for a campaigner.
Now that the results of the local elections have been announced, they have become just another addition into my pile of political disappointment. I voted for the Lib Dems in the 2015 election – Julian Huppert lost, I voted Remain in the referendum last year (on the day of my graduation, thanks Dave!). Brexit happened.
So why did I pick the Lib Dems in the first place? Their overwhelmingly oppositional stance on Brexit? Their unwavering campaign on mental health? My dislike for an ineffectual leader (apologies, Labour)? For me, it was after watching Tim Farron's autumn conference speech, he convinced me in the first five minutes as he introduced a sense of patriotism and duty that I felt had been lacking in the political landscape. And also, to be truly honest, a part of me also just wants to see a scientist in the House of Commons.
You should all have your own reasons for voting and as students in Cambridge, I'm sure you will get bombarded by enough Facebook comment drama to keep you well occupied in this pursuit. In the end, vote for somebody that shares your ideals, your aspirations and your vision of what Cambridge and Britain should be