Cabaret: Adaptation and Alteration on Stage
In the first of a two part series on Cabaret adaption, casting and revival, Tom Chandler traces the themes of Cabaret through its many iterations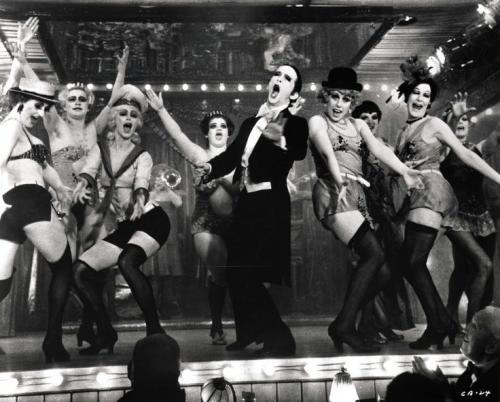 Theatre often is, in essence, about the adaptation and revitalisation of prior stories, from Renaissance history plays, to the new theatrical adaptations of novels and myths coming out of Cambridge itself. Every time a Shakespeare play is put on, the director is tasked with reviving the centuries-old text in a way which makes it still gripping and prescient for a modern audience. Even more recent shows get a revival every now and then.
"Queerness is permissible when it is a villain"
Perhaps one of the most changed works in recent years, from conception to present performances, is Cabaret, soon to have a West End revival at the Playhouse Theatre. The musical has a place close to my heart as a representation of my favourite moment of queer history, Weimar Berlin, and I feel there is a lot to be learned about the process of adaptation and alteration by tracking the musical's changes over the years.
Cabaret was written by the songwriting duo Kander and Ebb and first performed in 1966. What many don't know is that Cabaret is in fact an adaptation of the play I am a Camera by John Van Druten, itself an adaptation of the semi-autobiographical novel Goodbye to Berlin by Christopher Isherwood.
The story of the musical follows Cliff, a young American writer in Berlin who meets the erudite and charming Sally Bowles, a young British performer who works in the seedy Berlin Kit Kat Klub. The two find themselves sharing a room in a boarding house owned by the elderly Fraulein Schneider and growing closer while Schneider falls in love with Herr Schultz, a Jewish fruit shop owner. Sally discovers she is pregnant, the father unknown, though it is suggested it could be Cliff's, and Schneider announces her engagement to Schultz.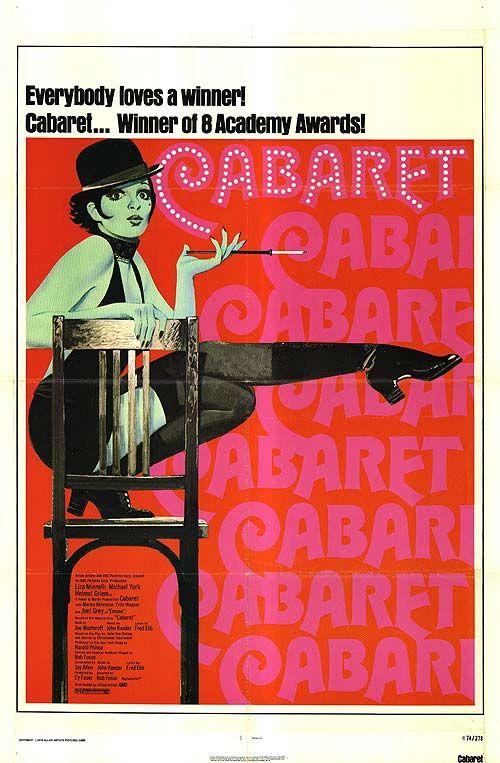 The whole show is intercut with numbers from the Emcee, the Master of Ceremonies at the Kit Kat Klub. His songs comment on the action happening on stage in a sinisterly satirical tone; as the show progresses the Emcee becomes more and more grotesque until it becomes clear he is the personification of the performative nature of the Nazi Party. The unstable political landscape of this period begins to rapidly encroach on the characters – Schneider breaks off her engagement with Schultz amid rising anti-semitic attacks, and Cliff leaves Berlin without Sally feeling it is not a safe place to raise a child. The title song is performed by Sally not long after she tells Cliff she has had an abortion and is a naive celebration with an undercurrent of unease. The show ends with the Emcee and the chorus reprising the opening song "Willkommen", this time a discordant cacophonous mess, inviting the audience into the nightmare of Nazi Germany.
"There is no 'true' version of Cabaret. Each adaptation ... is different and its own thing"
It is impossible to discuss Cabaret without musing on the nature of adaptation and revival. The stage musical stands as an adaptation of an adaptation already, and the show would only go on to metamorphose time and time again. The show would be adapted into the famous 1972 film by the same name, starring Joel Grey as the Emcee, the role he originated in the opening Broadway run, and Liza Minelli as Sally Bowles. Many changes were made: Cliff was renamed Brian, new songs were written and some were dropped, and most notably the plotline of Fraulein Schneider and Herr Schultz' relationship is cut entirely. This was replaced by a relationship between two younger people, one a German Jew who passes as protestant, and the other a rich Jewish heiress, who eventually marry. The film's emphasis is firmly placed on Brian and Sally, with a lot of time being put into exploring how Sally feels about being a wedded faculty wife back at Cambridge (Brian is British now), perhaps more time than it warranted.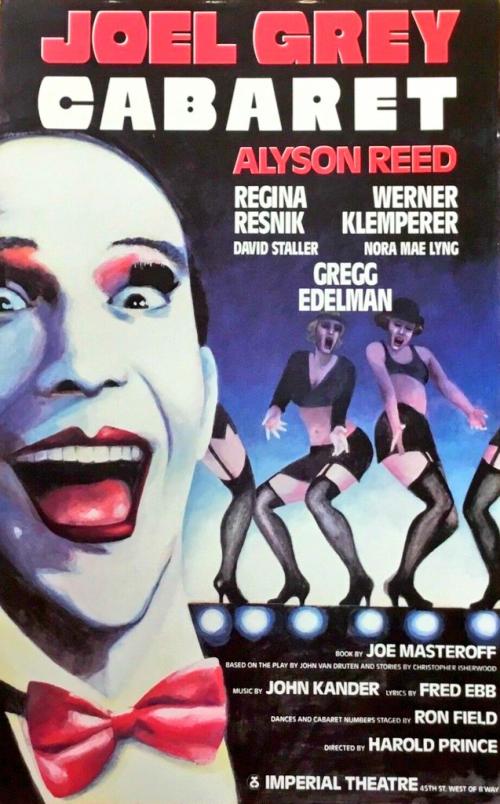 There are many levels of censorship and erasure at play here when we look at how the adaptations have tackled Isherwood's original novel. Isherwood himself was a young gay man, though Goodbye to Berlin does prominently explore his friendship with Sally Bowles, based upon his real-life friend Jean Ross. In the adaptations we see the Isherwood stand-ins (Cliff or Brian) flit in and out of the closet – in the film Brian is portrayed as a bi-curious man, but Isherwood hated the treatment of this, writing in his autobiography Christopher and His Kind, "Brian's homosexual tendency is treated as an indecent but comic weakness to be snickered at, like bed-wetting." Various productions of Cabaret have approached Cliff/Isherwoods sexuality differently, but to say that for all practical purposes the character has an interest in women, be that romantic or sexual, would not be a stretch of the text. There are other aspects of life glossed over in adaptations too; I feel the removal of Fraulein Schneider's plotline, depicting an interfaith relationship, in favour of one that appears the same on the surface, but is in fact perfectly orthodox, says a lot about the pervasive force of anti-semitism in America. There was further criticism from members of Isherwood's literary circle, including the poets W.H. Auden and Stephen Spender, saying the play, musical and film all depicted a level of luxury none of them could ever have afforded, stating that the poverty present in 1930s Weimar was much more pervasive than any adaptations successfully grasp.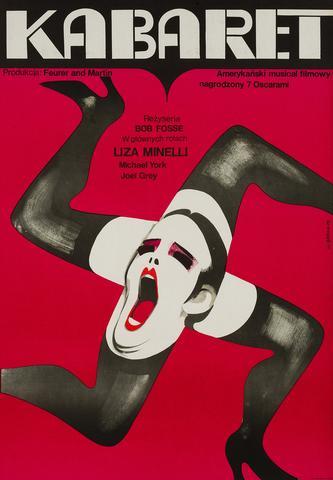 One character has barely been censored. The Emcee stands as the one representation of Berlin's queer scene that remains unaffected by this careful preening of the facts. The character is usually smothered in exaggerated stage makeup, often cross-dresses, and seems open to all kinds of sexual debauchery and misdeeds. The two most notable actors to play him, Joel Grey in the film and Alan Cumming in the 1993 London Revival, have both been gay men: the role is undeniably queer. One must ask why this level of queerness was permitted when Cliff couldn't be out – the clear answer, to me at least, is that queerness is permissible when it is a villain. As mentioned, the Emcee comes to represent the worst of the Nazi regime – he compares an interfaith Jewish marriage to bestiality with a gorilla in "If You Could See Her"; Act 2 of the musical opens with the Emcee in full drag, performing a kick-line routine, which slowly morphs into a goose-step. He represents the extravagance of Nazi propaganda and showmanship. We are invited to laugh at him at times, but often we fear him. So, despite its origin, the musical fits every negative stereotype of queerness as debauched, amoral, hypersexual deviancy. Despite this, it holds a place dear in my heart. A lot of aspects of 1920s Weimar Berlin do, as does the Emcee, in a way, show someone holding onto when times were better in his performances. Gray and Cumming's performances are spell-binding and a real masterclass in character performance.
There is flexibility in the musical's book – you can work around Cliff's sexuality and the Emcee's portrayal to make the queer representation less reprehensible, if you need to perform to a conservative audience. Alternatively, you can go all out on the show's queerness if you desire. Consequently, there is no 'true' version of Cabaret. Each adaptation, from Isherwood's novel, to the 2021 revival soon to appear at the Playhouse, is different and its own thing. For what it's worth, I enjoy the '93 revival the most of the versions I have been able to listen to, but that doesn't mean I don't also love the movie. I worry, however, that this new revival has fallen into a serious casting error, which is a prime example of issues of representation in the arts. In next week's article, I will explore the troubling career path of Eddie Redmayne who had been cast as the Emcee in the Playhouse revival and why I think it is damaging to see the role go to him.
Varsity is the independent newspaper for the University of Cambridge, established in its current form in 1947. In order to maintain our editorial independence, our print newspaper and news website receives no funding from the University of Cambridge or its constituent Colleges.
We are therefore almost entirely reliant on advertising for funding and we expect to have a tough few months and years ahead.
In spite of this situation, we are going to look at inventive ways to look at serving our readership with digital content and of course in print too!
Therefore we are asking our readers, if they wish, to make a donation from as little as £1, to help with our running costs. Many thanks, we hope you can help!