Angels in America: Queer Fantasy and Celebration
Katie Woods and Cassia Thakkar reflect upon the importance and difficulties of staging this iconic exploration of the queer experience.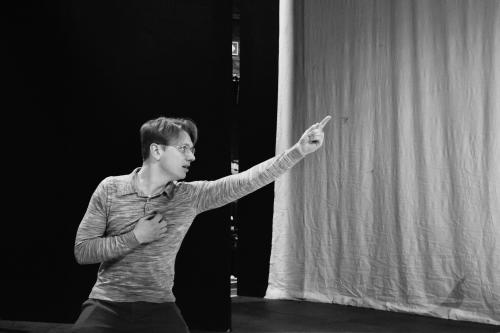 Having the chance to work on Angels in America: Part 2 was a wonderful and somewhat unexpected opportunity. After staging Millennium Approaches last year, we could never have imagined that we could have been lucky enough, or even physically able to stage Part 2. The supernatural elements and the length of the play were beyond daunting, made worse by the fact that most of the actors were graduating. So when it was announced that Angels in America: Part 2 was going to be staged at the ADC, our initial reaction (alongside the obvious excitement) was bewilderment: how on earth were we going to pull this off?
The practical challenges of staging such an iconic show are just as real as the conceptual ones. Although we knew we could learn from past productions, we were conscious not to be overwhelmed by them. As recently as 2017, there was a production at the National Theatre, and of course, there is the star-studded HBO series, featuring Meryl Streep and Emma Thompson. It is a play that has touched the hearts and minds of audiences for decades and is certainly not to be taken on lightly. However, in light of the success of Part 1, we could approach the task with confidence under the direction of Alistair Henfrey – a director with so much vision, innovation, and originality, we knew if anyone could realise this show in all its glory on the ADC stage, it would be him.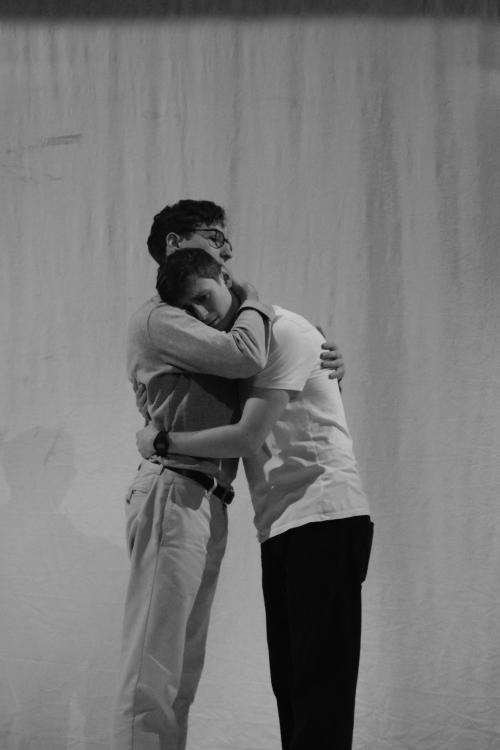 As soon as the process started, any initial fears over the feasibility of the play were quashed. Alistair, alongside the technical team, has reimagined the supernatural elements of the script for the ADC stage, translating some fantastical (to put it mildly) stage directions into achievable but still visually magnificent scenes. Angels also provides many opportunities for actors and directors alike to explore new and challenging techniques – we've had to place great emphasis on physicality as two of the characters are suffering from AIDS. We were conscious of retaining both sensitivity and accuracy in depicting such an extreme illness, as well as charting the characters' deterioration throughout the play. The cast has embraced this challenge and brought new interpretations to these elements of the play in ways that we had never imagined, throwing themselves into the script and finding depth and nuance that has transformed the characters and breathed new life into the play once more.
Angels in America is a celebration of life and a very real demand for progress.
Subtitled 'a gay fantasia' and featuring one of the most iconic queer characters of the 20th century, Angels is a show of epic proportions both physically and thematically. Prior Walter is fabulous, performative and funny (captured perfectly by Joe Pieri), facing both the very physical battle with AIDS and the emotionally devastating abandonment by his lover over the course of Perestroika. His will to live is tested. He wrestles with the Angel and this very personal story becomes a war cry, with which the characters of the play demand their place in this world – as Prior fiercely declares, 'We are not going anywhere'. More than this, Angels in America is a celebration of life and a very real demand for progress, which resonates just as much now as it did thirty years ago.
We hope that this mix of tragedy, wonder and spectacle will leave the audience as moved and amazed as we were when we first read the script.
Angels in America, Part 2: Perestroika is playing at the ADC Theatre from 11th to 15th February.