Iphigenia in Splott: A poetry of anger
Director Ben Vince explores how austerity and hardship have shaped working-class narratives.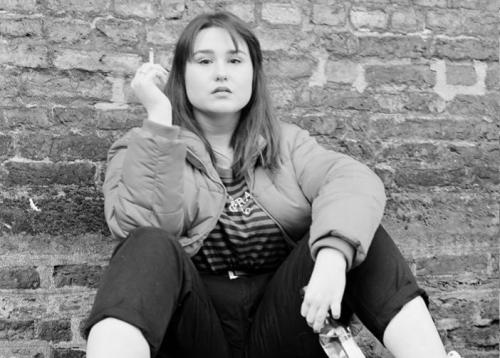 More than a decade of austerity has squeezed and squeezed regular people throughout the UK, and for many this new government looms large with no sign of hope on the horizon. In large portions of the country, cutting has become the new norm, and the poor are always the first to take the hit and sacrifice quality of life in the name of a Conservative 'national good.' It is with this sense of sacrifice that Gary Owen's Iphigenia in Splott comes raging with a rallying cry against class oppression.
"More and more people packed in this little plot of land / While they cut everything we need to make a life"
Effie lives in an estate in Splott, an area of Cardiff which has been especially affected by the effects of austerity; pubs are shut, the library is closed, the swimming pool's been knocked down, there are over two hour waits at the local GP (should a doctor even be available). She lives her life through a self-described 'cycle of hangovers,' moving from one splitting headache to the next, until one night changes everything and she ultimately has to choose between retribution and self-sacrifice. It is the voice of those who just have 'to take it' in the face of extreme hardship: her story is not one we often hear on the Cambridge stage.
Meg Coslett as Effie has the opportunity to tell her story uninterrupted, from beginning to end
When you meet Effie, you'll see the beauty of Gary Owen's script: conversational whilst confrontational; the humorous mixed into the tragic; colloquial in the most poetic way. Directing this play has been such a privilege and challenge, and all of these features have lent to a rehearsal room filled with questions, discussions about growing up, the possibility of delivering theatre in a poetically intimate way, drawing the audience in only to confront them with the stark reality of lives which we hope will startle and spark discourse about the state of the 'nation.'
As such, Splott is a vital play to put on in the bubble. Recent productions in Cambridge have showcased the ways new narratives can be performed and received in this space of privilege: The Revlon Girl's heartfelt depiction of the Aberfan disaster is one such show which has a certain precedence to our production, putting the voices of Welsh working-class women to the fore. Here, in a one-woman show, Meg Coslett as Effie has the opportunity to tell her story uninterrupted, from beginning to end, controlling the stage and starting to fight back against those who might just see her as a 'Stupid slag. Nasty skank.' We're confident that this play will be entertaining for all who come to see it, but equally so that it has the possibility to let people reflect on stories they might not have been exposed to in the past.
Next week, Effie will come to the Corpus stage and tell you what she's done, what's been done to her, and what is inevitably coming on the horizon. The question is: will you come and listen?
Iphigenia in Splott is on at the Corpus Playroom from 28th January to 1st Feb