Wolfson Howler review
The final Wolfson Howler of term showcased the brilliant comic abilities of its students, who outshone their professional counterparts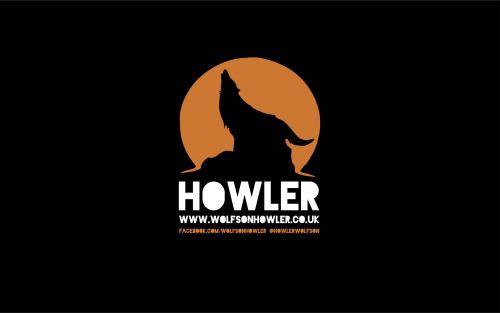 Stand up comics often hate watching their peers perform a brilliant set. Those with such a disposition would be wise to avoid the Wolfson Howler. The monthly stand up comedy night, hosted at the eponymous college, has a justified reputation as an exhibition of both Cambridge's finest student comics and brilliant professionals from the circuit.
"There is an irony to paying £5 for a ticket but enjoying the student acts more than the professionals" 
In fact, not only is the Wolfson Howler an extremely popular event in its own right, it also acts as an invaluable opportunity for stand up comics at Cambridge to test themselves in front of a sell-out crowd with a professional compere. There's also the tantalising prospect of performing a set lengthier than the usual 5 minutes, a restriction imposed at virtually every footlights night, which can help comedians really take there performances to the next level.
March's Wolfson Howler was compered by Ahir Shah, two-times Edinburgh Fringe Comedy Award nominated comedian currently touring his latest show, Duffer. We're in good company from the beginning. Very much one of Cambridge's own, he handles the introduction with the consummate ease you'd expect, minus one needlessly awkward moment of audience interaction (entirely of Shah's own making), culminating in the frustrated audience member asking "do you actually have any material?". After reminding us he's been nominated for 2 Fringe comedy awards, he brings out the first act.
Opening a comedy night, as a student, is often the least desired position on the running order, but you would never infer that from Eliz Avni's performance. She has a relaxed and conversational demeanour on stage that immediately puts the audience at ease, allowing her to get the best laughs from her well-constructed punchlines. Self-deprecation is a staple in stand up, but Avni's is delivered with a poise and cheery disposition that serves to heighten the comedy of her material.
Matt Malone follows, with an extremely polished set and delivery that is equally assured. A New Yorker, his wry observations about British, and especially Cambridge, life are insightful, never cheap or clichéd. His performance is quite masterful, especially in his equally clever treatment over such a broad range of topics, covering everything from the resurgence of the far right to neo pets.
Will Hall, a recently graduated Footlight turned professional, is also brilliantly entertaining. It is intriguing to see how he has progressed since leaving, and the vast experience he has gained since is very much evident. His lines are sharper and more cutting, and he's fully aware of this, never tripping himself up or stepping on the laughter of his last punchline. I was left with a sense that he is one to watch.
Our final student act, Leo Reich, matches the very high standard previously set. His performance has an air of character comedy about it, and his superb acting and timing, as well as the intelligence of his writing, means he is a pleasure to watch. There is a grating quality to how incisive his wit is, drilling deep into the dark comedy of the every day routines, ambitions and desires of Cambridge students, and withering in his assessment of his own post-graduation plan to "climb the greasy pole of GCSE tutoring".
Our headliner, John Robbins, is an Edinburgh Comedy Award winner, and you can see why. Spontaneously and immediately funny, his writing is as clever and his delivery as finessed and flawless as you might expect. The first half involves a tale of his appearance on celebrity mastermind that is quite outstanding, especially in his use of an audience member for its majority. The second half is still well written, but ignores almost entirely one of the fundamental tenets of stand up comedy: write for your audience. I wasn't particularly interested in topics like the progenitors to metrosexuals and their dress sense in the 90's, nor did I care for an exposition of their hypocrisy by their propensity to sexual assault. The second half consisted mainly of two successive sections complaining about the difficulties associated with being a white man in the face of both growing calls for diversity in comedy and the #metoo movement. For the most part it was cleverly and carefully handled, but at times became onerous and lacking in self-awareness. Certainly, there was a more muted quality to the laughter, that is anathema to any self-respecting professional stand up.
There is an irony to paying £5 for a ticket but enjoying the student acts more than the professionals. They do, of course, have the advantage of being in a better position to relate to and write for their audience, but this remains an impressive feat. I suppose it doesn't really matter how we get our laughs, but I do derive extra satisfaction knowing that, whilst I'm having a fantastic time at what is rapidly becoming a highlight of the month, the Howler is helping to shape the premier stand ups that Cambridge has a history of producing.