Sweeney Todd preview
This shows combines wickedly sharp lyrics with some of the most sophisticated and beautiful music in the whole of musical theatre.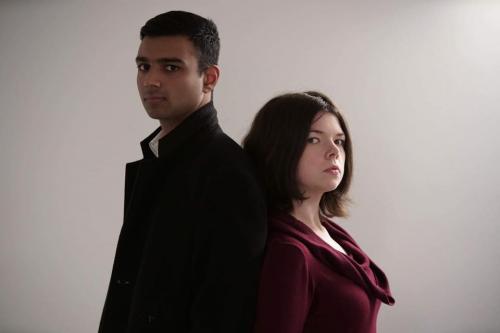 The musical revolves around Sweeney Todd (Satvik Subramaniam), a London barber, who was wrongfully imprisoned for 15 years. Seeking to avenge his wife, who was stolen and violated by Judge Turpin (Abbas Khan), who also took his daughter as a ward, Sweeney soon spirals into a murderous campaign against humanity. Meanwhile, his eminently practical neighbour, Mrs Lovett (Charlotte Husnjak) finds a mysterious new source of meat for her pie shop. "What happened then? Well, that's the play..."
The music and lyrics of the play have been kept true to the work of Stephen Sondheim, who constructed a masterpiece in Sweeney Todd. Maddy Trepanier, associate director, noted that the play could in many ways be seen as a "twisted urban fairytail, about a society which is literally and metaphorically self-consuming". The play is engaging to watch, as it deconstructs a variety of social hierarchies, whilst navigating through carefully thought out melodies, which foreshadow future scenes.
The cast have paid careful attention to the musical element of the production, which forms a vital component, with the music written in a way so that entrances are carefully timed in a musically unusual way, mimicking natural speech, which is "really fucking cool", as Joe Folley (playing Toby) suggested during rehearsal. Maddy Trepanier also highlighted the grotesqueness and mechanical nature of the music, which is a really unique and 'ingenious' way to write. The characters presented are also very dynamic, with some such as Joanna, Sweeney's daughter, played by Jess Beaumont, presenting a very "vocally challenging role" and others, such as Mrs Lovett with a greater acting focus.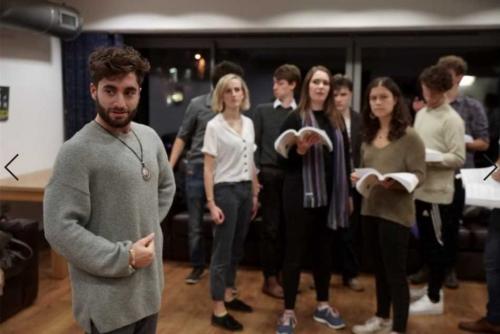 Alongside hours of preparation for musical performances, the cast have also worked hard on exploring the different facets of their characters. Charlotte Husnjak, for example, joked that Mrs Lovett is a villain, who provides an "opportunity for comicality whilst also being a lethal bitch". Joanna is also an interesting character who has a tendency to be portrayed in a monotone and one-dimensional way. Jess Beaumont has worked hard however to look at this character from a more psychologically rich angle. Satvik Subramaniam has also looked at how the character of Sweeney can be slightly reworked and rethought. Traditionally played as being angry and intense from the very start, the Brickhouse production has instead experimented with a more desperate, broken and cynical portrayal of Sweeney in Act 1, showing the transformation of one of musical theatres greatest villains.
"Sweeney Todd will be a very interesting play, made up of a diverse set of cast, ranging from amateurs and first years, to third years"
The production will also be the second time that Abbas Khan, (playing Judge Turpin) is cast in Sweeney Todd, this time as a villain. Shifting in roles from a young hero (Antony), to a villain, has been an interesting dynamic for Abbas to work with, and has helped to shape a complex understanding of Sondheim's blackly comic masterpiece. It also acts as a testament to Sweeney Todd, a play which has remained popular since 1847, when a version was first performed titled 'The String of Pearls'.
Alongside acting and singing rehearsals, time has also been spent on working towards a minimalist, yet interesting set, which will compliment the performances of the cast. One particularly intriguing choice of design comes in the form of a 1930's period barber chair, bought by director Alex Evans, to bring to life Sondheim's gruesome work. Inspiration for costume will come partly from the Steam Punk style, which provides a subtle nod to Victorian period culture and philosophy.
From discussions with cast and crew, and sitting in on rehearsals, it is evident that Sweeney Todd will be a very interesting play, made up of a diverse set of cast, ranging from amateurs and first years, to third years, and more experienced actors and singers. Raeffe Gibson (playing Beadle Bamford) acknowledged in discussion the challenge of being in such a big, talented cast, but noted the chemistry everyone had from very early on. He argued, "you just want to put on a good show and have fun doing it".
Sweeney Todd is thus a modern production of a play which has amazed crowds for generations. With an incredibly talented and passionate cast and crew, the Brickhouse Theatre will soon have the privilege of hosting this musical theatre spectacle, based upon the fall of an ordinary man, Sweeney Todd. This plot will then form the basis of a gruesome series of events, which twists a mundane urban reality into something quite shocking.