Successful Staging: Highlights of Lent Theatre
Based on your votes, Vulture rounds up some of the stand-out individuals and productions which wowed audiences this term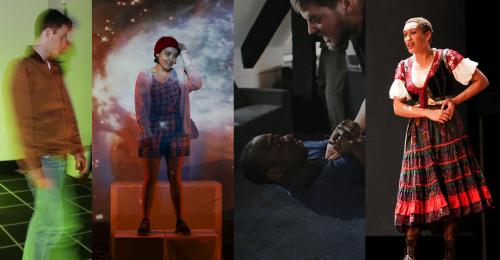 This term has certainly been strong on the theatrical front, and as ever students have not disappointed in the range and variety of the productions staged. We've seen inflated condoms on the ADC stage (Porterhouse Blue), computer-generated Shakespeare (Neural Notwerks), and a play so secretive I can't tell you what it was about (White Rabbit Red Rabbit). Choosing highlights, then, was no easy matter, and we received nearly 50 submissions nominating shows and individuals across 10 different categories. This is not an attempt to decide what has objectively been the 'best' theatre of the term, but rather to celebrate and commend just some of the fantastic things happening on the stages of Cambridge. The best part, of course, is that the term is not yet over.
Stellar actors

Matilda Wickham received high praise for their interpretation of Juliet in the Cambridge Arts Theatre production of perhaps Shakespeare's most famous tragedy. Our reviewer lauded Wickham for playing a Juliet who is "a highly aware, intelligent woman struggling with the irrational emotions provoked by her star-crossed encounter with Romeo". Wickham was also commended for being one of the performers in White Rabbit Red Rabbit, and for filling in as lead in the opening night of Boys Will Be Boys.
Connor Rowlett made an impression this term for his role as Eamonn in Bromley Bedlam Bethlehem, a piece of student writing about a family living with the potentially devastating effects of paranoid schizophrenia. Varsity described his performance as "fantastically convincing"; his depiction of age and "stiff-jointed physicality" required a highly skilled performance. Elsewhere, Rowlett also put in a strong performance in The Lieutenant of Inishmore: another role which required an Irish accent.
Rachel Kitts has collected five Camdram credits this term, both behind the scenes (as Assistant Director and Movement Director) and on stage. She attracted particular praise for her parts in STORMFACE, Pomona and the Oresteia. In Pomona, Kitts played Ollie, a girl searching for her missing sister (who may or may not exist). In a glowing review, Varsity praised her "wonderfully vulnerable and endearing performance as Ollie". Kitts navigated well the ambiguity of the role, acting "with just enough edge".
Tom Taplin, like Kitts, starred in STORMFACE, and was nominated for playing his part in a way that was "so moving, truthful, light and heavy at once", capturing well the depth and nuance of the character R. A veteran of the Cambridge theatre scene, Taplin also starred this term in the CUMTS Gala Night, White Rabbit Red Rabbit and the CADS monologue clash, showcasing impressive versatility from musical theatre to solo acting. His performance in the monologue clash received particular praise.
Talented individuals
In terms of comedy, special mention is owed to John Tothill, who shone in this year's Footlights Spring Revue. Watch out for Tothill's two-hander Final Cut in the last week of term, which looks set to be an exciting evening of character comedy.
Regulars to Cambridge's theatres will be no stranger to Kate Collins' writing . Her play STORMFACE delighted audiences this term, with one nominator describing it as "an incredibly personal and ultimately encouraging piece" for the way it tackled difficult themes.
Jessica Murdoch made her directorial debut with Pomona, one of only two shows to be awarded five stars so far this term. Her direction created a nightmarish and hyper-real space; and a show which was "intriguing and horrifying to watch".
Praiseworthy production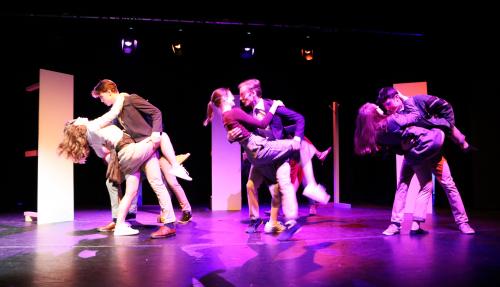 Commendation for aesthetic design is well-deserved by ETG's production of Much Ado About Nothing, a show which toured Europe over the Christmas holidays before coming to the ADC stage. The entire set was packed in a white box, which the cast opened up at the beginning of the play to reveal an explosion of colour. Careful attention was given to colour coordination in props and costumes, making for an extremely visual pleasing production. A shout out is also due to Assassins for creating one of the most ambitious and complex sets of the term with its multi-tiered structure.
In terms of technical features, Porterhouse Blue managed to fill the ADC auditorium with inflatable condoms and create an impressively realistic explosion live on stage, which gained it a number of nominations. What was impressive also was that this did not feel like an extravagant gimmick, but a necessary and humorous part of the plot. The number of different shows which received nominations for their technical features is testament to the amount of talent and ambition among Cambridge students. Varsity was particularly impressed by the collaboration between student and professional technicians in Romeo and Juliet. STORMFACE and Pomona were also creative in their use of special effects.
We can't talk about publicity without highlighting Team Building Conference (Attendance Compulsory for all Employees), a show which succeeded in turning itself into a meme before the opening performance. Ruby Keane and Ania Magliano-Wright created mock publicity in the style of their characters Marko and Larry, including a video trailer. Their dedication to publicity even expanded to Varsity's own nomination form, which received a somewhat suspicious number of nominations for this show in every category.
Sending a message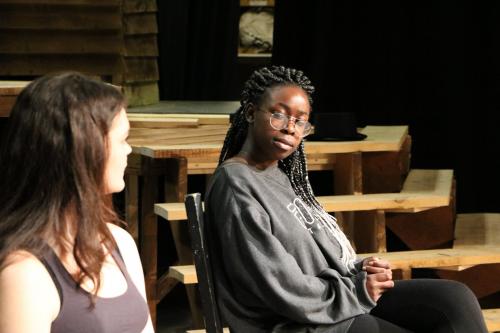 Boys will be Boys received the largest number of nominations for a show with an important message. This ADC lateshow was an examination of the culture of toxic masculinity and gender politics in the finance industry. Our reviewer captured its importance well, speaking of its "resonance" to society today. Particular mention is also due to Sizwe Banzi is Dead, which brought South Africa's most famous playwright (Athol Fugard) to the Corpus Playroom in a nuanced and challenging production.
Additional Mentions
There have been so many fantastic shows this term that we couldn't pick just one, but there are some additional commendations due to shows not yet mentioned. Coriolanus was an innovative reimaging of Shakespeare's Roman tragedy, using a tight and talented ensemble cast to create a "refreshingly different and compelling" production. Wander brought student writing and devised theatre to the ADC mainshow slot, and delighted audiences with its beautiful set and imaginative storyline. Female and non-binary improvisors took the spotlight in Comic Sans Men. Performing in front of a packed auditorium, the comics created new sketches and gags each night. Credit must be given to the directing duo (Elise Hagan and Marie Moullet) for training the cast, many of whom were new to the art of improvising.
Cambridge University Queer Players received several nominations as a new theatre society for their endeavours to bring queer narratives to Cambridge. This term, they have staged Snow Orchid, a highly successful ADC mainshow. Exciting performances have taken place in a range of venues this term, including the Judith E. Wilson drama studio and in-college venues. The Fitzpatrick Hall (Queens')has had a particularly strong term, with Charlotte Cromie's play, Sofa on the Mile, and the all-BME production of The Taming of the Shrew attracting large audiences.