What Would Harold Pinter Think preview: 'psychological absurdism'
Alexandra Blanchard's new writing treads a fine line between dark comedy and just plain dark, questioning what it means to have a functional relationship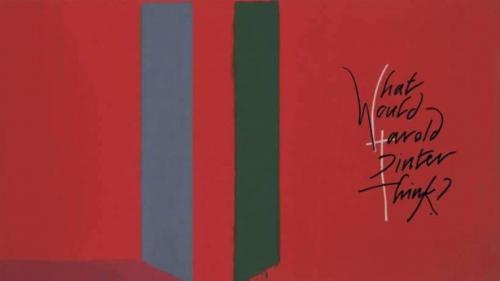 It's a play about play, about playing play, about the roles that play plays in relationships. It's a play about one night in an apartment, about Eleanor, Robert and Joe, about the functioning and dysfunctioning of their relationships.
Eleanor is a struggling actress, endlessly and hopelessly convincing herself that getting the role is not all that matters, trying to be just good enough to be considered. The intimacy between Robert and Eleanor as they muddle through this rollercoaster of hope and disappointment is striking, and Faith Colenutt and Isaac Zamet's connection is incredibly convincing.
What is perhaps even more powerful, however, is their portrayal of the moments of dysfunction, when the relationship does not hold, when they haven't quite figured everything out yet. Their relationship is beautifully articulated through the scenes they act out together and the different characters they slip into and out of, stretching outwards to a physicality which can only be a result of their dramatic personalities. They are driven by their acting as other people, until the audience begins to feel that they have lost sight of their own selves: can Eleanor and Robert even play Eleanor and Robert anymore?
The relationship between this pair is countered and complimented by the awkwardness and feeling of intrusion carried in by Joe, their old university friend and visitor for the evening. The three talk about politics, feminism, the world in which they find themselves – and it is in these conversations that the characters reveal just how disoriented and directionless they are. Her play is dark, writer Alexandra Blanchard admits, but it still manages to retain lightness. Throughout the play, the characters find themselves questioning what is funny, whether jokes can be made out of dark situations, and when play and humour overstep the mark. It is up to the audience to figure out the answers to these questions too.
"The surreal becomes real in this play," Director Eliza Bacon tells me. The internal is given an external presence, for instance through the 'Person in Black' who shadows Robert in Act One, representing his psyche and his consciousness. The characters' interiority is given physical form as figments of imagination are given a stage presence of their own. While Pinter's plays juggle realistic characters and situations, albeit dramatized beyond the scope of real life, Blanchard in her interpretation of Pinter leans even further towards the absurd, refusing to be reined in by the constraints of theatre as an objective watching, allowing the characters to express their feelings and imagination not just through speech but through the physical space of the stage as well.
One of the most interesting elements of this play is the close relationship between writer and director. As Bacon tells me, she has often found herself calling up Blanchard to ask about changing particular lines, about the interpretation of a particular moment. The play has gone through a process of adaptation as it has moved from page to stage – and the actors themselves have played a part in this crafting process. "I'm just not sure my character would say it exactly like that," is a line heard in the rehearsal room. Both director and writer stress how important and productive this collaborative process has been; the actors are invested in the play because they have been given agency in it: they have become their characters.
Perhaps psychological absurdism is a good generic label for this play: an exciting experiment in the representation of relationships when they work and when they don't, and of the characters' feelings as they try to find their way in this disorienting world. What Would Harold Pinter Think treads the line between the darkly funny and the just plain dark, exploring how and when we can make a joke out of the anguish and confusion that is life.
What Would Harold Pinter Think is on at the Judith E. Wilson Drama Studio 1 - 2 March