Sofa on the Mile preview: 'chilling but also downright hilarious'
Writer and director Charlotte Cromie brings the backstage to the stage with five characters and a sofa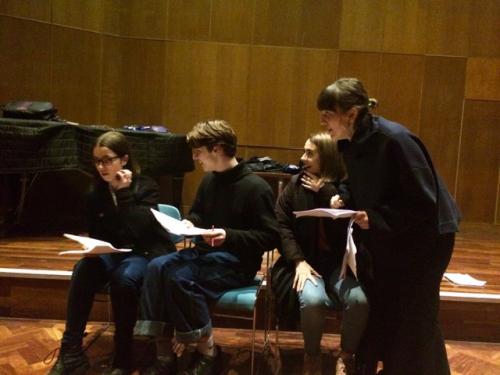 The last day of the Fringe, August 2017. Three Cambridge students. A sofa. "We should make this into a play".
It seems too good – or too bad – to be true. Writer and director Charlotte Cromie describes to me her interest in trapping people together in her plays, using confined and escapeless spaces to reveal the weak points in their relationships, the dark sides of their personalities. In Sofa on the Mile, five characters – three actors, a director and a producer – are left stranded with a sofa while they wait for a van, already wearied and quite frankly sick of each other after a four-week stint at the Edinburgh festival. The Fringe amplifies the already intense drama of the confinement, and the stage becomes the backstage, betraying the reality of the interactions between these characters who flow so smoothly with one another when they are performing. The play then becomes a kind of social experiment – and the results are intriguing, chilling but also downright hilarious.
Despite Cromie's considerable experience as a playwright, this is her first work which features actors playing characters their own age. I try to press her on the difficulties of this, of achieving the realism necessary in such a play, particularly one with a loose basis in real-life events (Cromie and producer Ed Paget want to stress that the characters are entirely fictional, and that there are no thesp in-jokes), but she is adamant that the actors are up to it. They might all be freshers but she has been impressed from the beginning with how naturally it comes to them. They can fill silences in the script yet burst out of such silence into energy without it seeming extreme or unrealistic.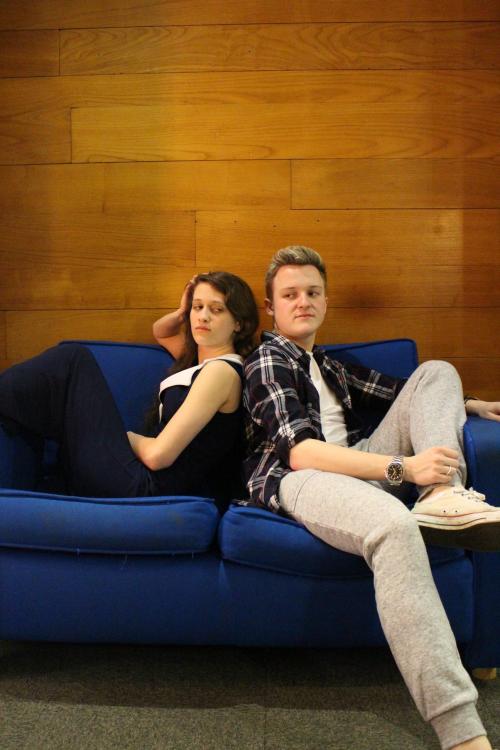 Camdram defines Sofa on the Mile as a tragicomedy, and although Cromie claims it is more comedy than tragedy, she also admits that she can never write a full comedy, because "the darkness always creeps in". She struggles to find a comparison to her play, but Paget points to Sartre's No Exit, or the later stages of it, in terms of the existential crises that the characters have to face as time ticks by and they are still on the sofa. (Charlotte Cromie is very flattered.) The play itself is a meta-production: Charlotte Cromie writing about the aftermath of a play written by Charlotte Cromie. Surely there are worse things to get caught up in.
In a physical sense, the sofa provides the perfect pivot for the characters on the stage. They sit on its arms, circle around it, lie back into its corners, shift closer and further away from each other as tensions appear and fade throughout the play. They are forced to be side by side, at times even touching each other. This is a play in which body language matters: it is the key to understanding the characters. Each of them tries to leave, making up excuses about friends and family visiting, but they remain locked in place. And time just drags along.
It is a work which twists and turns, and is consequently hard to pin down, but there is one line which seems to capture the whole essence of the play, and it's a line from Stephen Sondheim's Follies, which Cromie herself quotes: "Life was fun, but oh so intense. Everything was possible, and nothing made sense". How can you resist a story like this?
Sofa on the Mile is on at the Fitzpatrick Hall 15-17 February