Review: Love and Money
Charlotte Cromie writes that Love and Money is a "dark, polished, sharp-edged piece of theatre"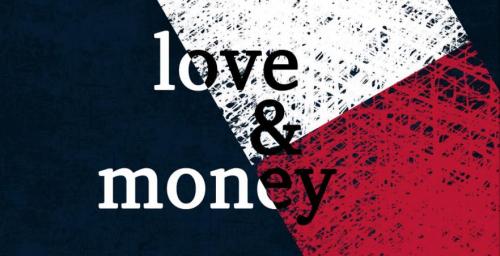 Love and Money by Dennis Kelly is a difficult play to get to grips with. While there is a plot running through it about a young couple, Jess and David, crippled by Jess's debts, the play seems disjointed, often becoming more of a series of explorative sketches around the opposing themes of love and money. Nonetheless, great praise must go to a company who can take a difficult play and pull it off with a level of acting, direction and design this high.
The Fitzpatrick Hall is a wise choice of venue for the sinister contemporary drama, with dark corners, a rumbling floor and an echo emphasising the ominous nature of the play. Set design from Elliot Wedge and Eloise England moves from an office desk to a bar to a hospital waiting room, each setting economically but convincingly portrayed, using every corner of the playing space. Thorpe's direction, similarly, is understated, and rightly so. Largely static scenes are full of suspense, and the audience are kept holding their breath during pauses.
"There are some outstanding actors here"
There are some outstanding actors here. Ben Vince's monologue between gentle, anxious office worker David and the hedonistic French charms of his paramour Sandrine is a stunning start to the show, striking a delicate balance between funny, moving and dark. Performing a monologue of this length chiefly from behind a desk is not easy, but in Vince's hands, it's gripping. Annabelle Haworth's performances could well be professional. Her precision is spot-on, and every line radiates with character, whether playing David's calculating manager Val, or the shrinking Debbie, sitting in a dodgy bar with the even dodgier Duncan (Paul Norris). Both take their turns at being skin-crawlingly terrifying, with Norris' low-voiced shows of predatory obsession, and Haworth's chilling monologue about decorating a Christmas card with a mouse's guts, among other things. Thorpe's choice to set up the bar at the start of this scene and then have both set and surrounding actors gradually vanish as it progresses is a stroke of genius, as the intensifying dialogue becomes the only sound and movement onstage, under Jenny Lazarus's suffocating red lights.
"Always holding our attention"
Maya Achan's monologues as Jess, the young wife of uncertain mental stability, are quick, energetic, urgent to communicate, sometimes frenetic, and always holding our attention, a source of refreshing, reassuring humanity among many deeply questionable characters. Ravi Patel gives a sensitive performance as the doctor who speaks to her in A&E, while Claudia Anderson creates a vibrant counterpoint to Norris' stillness in their shared monologue as a couple driven to outrageous actions out of jealousy at another couple's larger monument to their dead child.
Kelly may not deliver a tremendous storyline here, but he'd be proud of what Thorpe and her team have produced: a dark, polished, sharp-edged piece of theatre with pinpricks of light shining through