Preview: Like mother, like daughters in Gypsy
Everything's coming up roses for Alastair Henfrey's interpretation of Sondheim's classic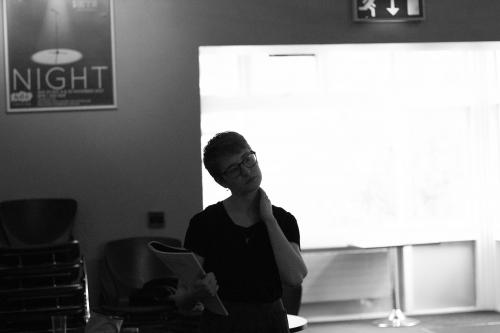 "You're about to get a lot of animosity down stage left!" Of all the songs to stumble in on, today I've stumbled in on Ashleigh Weir's rendition of 'Rose's Turn'. It's an explosive juggernaught of a song and the point in the show at which Rose's dream of stardom reaches its apogee.
It's the end of the show, and it's the song: there is a mounting desperation with every note, and the words "for me" are repeated and resonate as they accrete and Rose continues laments her shattered dreams. It is a high octane scene, culminating in one final piercing note, and it is delivered with all the light and shade one could hope for by Weir.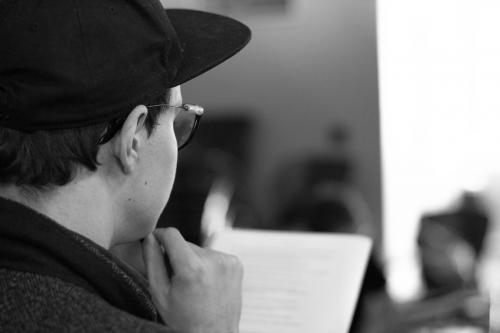 But it's all tinctured a touch darker. Gypsy tells the tale of an overcontrolling theatre dame and her two stage-propelled daughters. The twee choreography of their youth comprising the earlier part of the show, when June and Louise are just children, re-appears in motif-like fashion, but is now rendered gaudier and more grotesque as the girls reach adulthood. "It's a parody of girlish and pre-pubescent sexuality: but it's entirely sympathetic," director, Alastair Henfrey tells me.
"It's all tinctured a touch darker"
To this end, the show delivers its showtunes with a grave attention to the mental processes at work behind the. Weir exercises great control over her voice but, at Henfrey's command, it shatters into pieces. He tells me that at this point, Rose is "fraying at the edges" – she's giving the performance she has always dreamed of, but it's full of bitterness and resignation.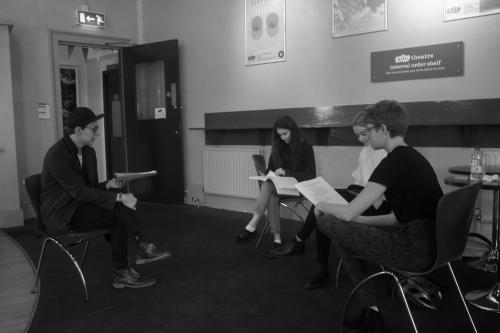 Weir reflects similarly on this sentiment and says that "it's like [Rose]'s suppressing this rising thing, but trying not to. She's been pushed to breaking point. It's not just a case of having cracked, but having exploded all at once". The show thus bids to demonstrate a realism and a great sensitivity to the mental deterioration of its characters.  Its women are flawed and interesting, Weir continues: "you don't always like them, but they build themselves up from nothing."
Given the criticism expended on the misogynist themes of the last Lent Term Musical, How to Succeed in Business Without Really Trying, the choice to stage a show with such remarkably strong female characters seems like an unmistakably reactionary choice. When I put this question to Henfrey, he is honest: admitting that, in part, it was response, but that it was in the end a natural decision. "It turned out that Michael [Cullen] and I had both pitched the show separately. It's such a good show in its own right".
"There's a great continuity that eschews the musical theatre stereotype of 'filler'"
And he's right – there's a great continuity that eschews the musical theatre stereotype of 'filler'. Cullen clearly shares his affinity with the musical: "It's so rare to find a show with such unity between both the script and the score and how they interact. They complement each other perfectly – they're not just songs. They're more developed: musical scenes, not just songs."
"It's going to have a good aesthetic, but it's very much in keeping with a line of tradition. There's a real focus on the characters and the music." Henfrey tells me that the stage will be encircled by lightbulbs, that on Rose's call to "light the lights" all will cast the stage with a glaring luminescence.
This focus speaks loudly enough that the team of creatives can do away with gimmickry that often impinges so fiercely on attempts to re-stage classics. In no way does this show register as style over substance: Henfrey is painstaking in his attention to performance and the mother-daughter relationship that is held at its very epicentre. So whether you're ready or not, here comes mama.
Gypsy runs at the ADC from Tuesday 31st October - Saturday 4th November at 7:45pm