Words made flesh: adapting Russia's classics for the stage
Thomas O'Connor implores you to "empty your mind, open your heart, and risk losing your soul with this outstanding evening of old-Russia meets new-Cambridge" as Ghostwritten takes to the stage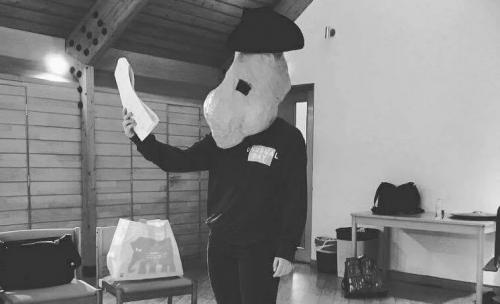 What, I wonder, could be more exciting and challenging this term than writing and staging a piece of original drama? Well, something that turns out to be three times more exciting is Ghostwritten, at the Corpus Playroom, which presents no less than three new dramas in one, to showcase the brilliance of dramatic talent in Cambridge. And just to make it even more interesting, how about the source material being the darkest comic recesses of Russian literature.
But this is exactly what Alex Tadel and Victor Rees have been relishing over the past while: the construction of coherent evening of student-written drama, based around the morbid fascinations of Russian writing. In particular, this has been a labour of love for Victor, who had long wanted to adapt Chekov's The Black Monk for the stage. Rees tells me that he felt that this short story had wonderful potential to be staged and showed an "unexpected, more horrifying" side to Chekhov than we've come to expect.
Coming in exam term, the subject matter of a brilliant scholar who is living on nervous energy couldn't be more apt, and the shocking plot twists of how academic ambition can corrupt are certainly enough to keep us on the edge of our seats. Describing the adaptation as a horrible hybrid of Marat/Sade and The Turn of the Screw, and I am already totally sold on the idea.
"Coming in exam term, the subject matter of a brilliant scholar who is living on nervous energy couldn't be more apt"
Meanwhile, Alex was reading Dostoevsky's short stories and was stuck with how Bobok could be adapted for stage, because in her own words, "who doesn't want to see a show about arrogant, childish, nihilistic, witty corpses?". And there the idea fermented (or, perhaps more aptly, festered) until a conversation with Victor proved to be the spark that lit this smouldering casket of Slavic dramatic dynamite.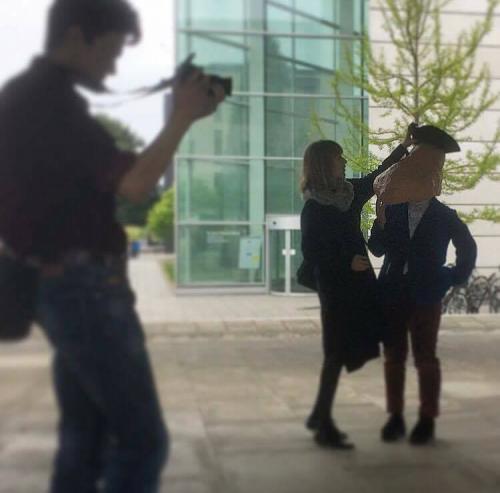 Victor had suggested adding a third story to flesh out the evening into a trilogy of thematically inter-related tales. And so, they have brought together very different styles and tones, with the weirdest and most brilliant aspects of Russian literature. For the third piece, they together picked The Nose, Gogol's surreal satirical short story.
Although they are both too modest to state it,  this truly inventive dramatic mash-up has culminated in the production of the weirdest and most brilliant of Cambridge writing. "Think of it as Summer Heights High set in 19th century Russia, if you prefer", says Alex.
"Promised as a viscously comic Alice and Wonderland, Ghostwritten is guaranteed to function as an ideal mind-cleansing break from revision."
Being way more than the sum of its parts, this production boasts a set design by Stella Swain (whose scenic painting those of you who saw this year's ADC Footlights Panto will already have been astounded by), lighting by Matt Jefford (if you have seen impressed by lighting design of anything this year, it will probably have been by Matt), and cinematography by Johannes Black, whose wonderful work you may be familiar with from the Festival of New Writing 2017.
Promised as a viscously comic Alice and Wonderland, Ghostwritten is guaranteed to function an ideal mind-cleansing break from revision. So, empty your mind, open your heart, and risk losing your soul with this outstanding evening of old Russia meets new Cambridge. And as if that isn't enough for you, there is also a giant nose. A giant walking nose. This is definitely the show of the term that people are going to be talking about