Why Arsène Wenger holds the key to understanding Corbynmania
With Jeremy Corbyn poised to win the Labour leadership contest, Angus Satow suggests that those seeking to understand his success need look no further than the Arsenal manager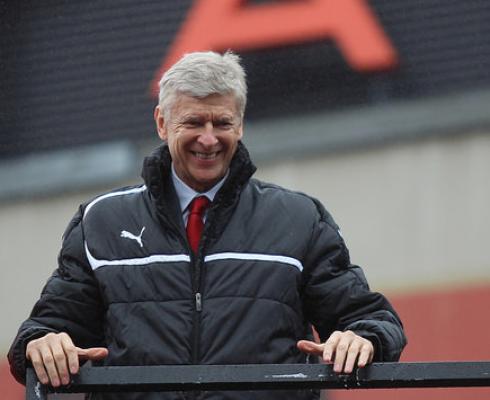 One is football's most ruthless capitalist. A consummate businessman who sold club legends Thierry Henry and Patrick Vieira the minute they showed signs of being past their best. The other is a committed socialist, for whom economics is merely a means to an end, rather than an end in itself. Yet there is a lot that Arsène Wenger can teach us about the irresistible rise of Jeremy Corbyn in the race to become the next Labour leader.
The pair share a tendency towards stubbornness. Wenger has been manager of Arsenal for just shy of 20 years. Jeremy Corbyn has been the MP for Islington North for over 30. During all this time, neither has wavered from his core philosophy – their permanence and unwavering belief in the justness of their cause has withstood the test of time, despite the near-universal consensus that theirs is the path to ruin. No matter how strong the barrage of criticism, these sixty-somethings stand firm. Yes, defeat hurts, but it isn't everything. For Wenger, football is certainly about more than just winning: one article summed it up well in the phrase "beauty is the job, victory the pleasant possibility." How many times over the years have the pundits and commentators lamented Arsenal's desire to 'walk the ball into the back of the net'? Yet still Arsène persists – his midfield is overflowing with creative talent (let's leave Mikel Arteta aside) while a Matić-style destroyer is still nowhere to be seen. For Jeremy Corbyn – whose appeal is in no way mysterious – the beauty of the cause also comes before victory. Unlike the other leadership candidates, who crave power above all else, for him there is something greater. For 30 years he has remained true to his beliefs, doing only what he thinks right. Arrested for protesting against apartheid South Africa in 1984, a committed LGBT+ rights activist even during the '80s and '90s when a homophobic consensus ruled in Westminster, and an unceasing pacifist, Corbyn knows what he believes, and does not compromise.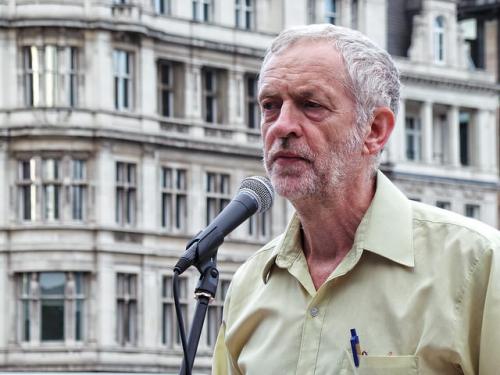 Indeed the two don't just share a principled nature. More than this, they both embody a sense of calm, reasoned devotion to a cause. In such a fast-paced world, with the rate of social change moving at incredible speed, this steadfastness, this resolution is what proves so attractive. It's why Wenger's detractors seem to have gone rather silent of late, despite the fact that Arsenal seem no closer to the Premier League title than they did 10 years ago. It's why Corbyn inspires such fanatic devotion; in 1997, as a centre-right party beat a right-wing one and Thatcherism was all-pervasive, you could look left and see the same Jeremy Corbyn, with the same beard and the same clothes. The world keeps spinning, yet these two understated men go quietly yet passionately about their business. Greeted like a rock star at every event, Corbyn does little except repeat the same speech and the hilarious understatement that the contest is "a very interesting experience". When Arsenal overturned a dire record against top-four rivals with an exceptional 2-0 win away against Manchester City in January, Wenger stressed continuity, refusing to laud some great new awakening in the club, instead emphasising that such a result was a long time coming. These men of Islington are modest; they do not get carried away, yet they attract supporters through their quiet passion. Arsène Wenger lives and breathes football – over the summer he "had no break at all", instead remaining at the training ground. Corbyn's total devotion to the cause is well-documented, and humorously parodied in the @corbynjokes twitter account ("Have you heard the one about the Englishman, the Irishman and the Scotsman? They should be united in opposing Establishment austerity"). Not everyone needs to be an egomaniac José Mourinho or Tony Blair – fads come and go, and the Wenger-Corbyn Islington axis doesn't move one iota. It just so happens that the political stars now align with Corbyn, just as the footballing ones have with Arsène before.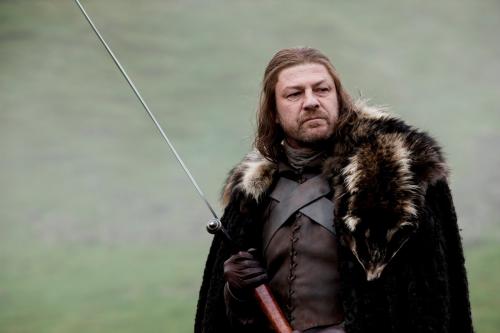 This is an important part of their attraction. Neither man indulges a media that is addicted to short-termism, constantly on the lookout for its next hit of controversy. When, eighteen months ago, Arsenal were battered 6-0 by Chelsea, and a humbling was in order for the Gunners boss, he didn't oblige: "of course everybody after says, 'You were too open' – all right, but before the game it was very difficult to guess… when you win a big game everybody forgets about it, when you lose a big game everybody says you should have played differently." Not for Arsène the fickle twists and turns of the media. They want drama, they want criticism, they want hyperbole (in essence, they want José). Wenger offers them little but his unchanging philosophy– it's no coincidence he's nicknamed "the Professor". Corbyn – the Man in Beige – is even less charismatic. Over and over he declares that his campaign "doesn't do personal" and it will "stick to policies". In this contest the media are frustrated – to make it palatable for the news this contest needs to be nasty, controversial, exciting. Jeremy won't oblige – it's not in the nature of this famed trainspotter. Put simply, Corbyn couldn't give a toss what the newspapers think and neither could Wenger. In Game of Thrones-parlance, these men are Ned Starks, doing what they believe to be right while disdaining 'the game'. For a public grown weary of Establishment inauthenticity, theirs is the perfect remedy.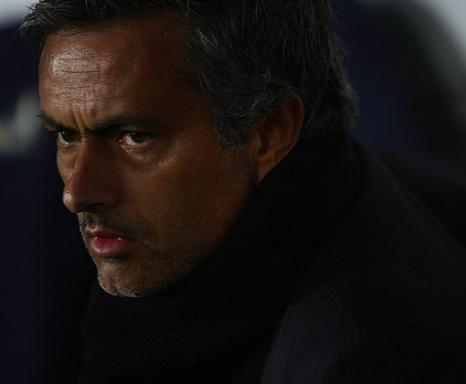 While history demonstrates their genuine commitment, these leaders are not backward-looking. Far from it, they share an unrelenting dedication to the future. Perhaps unsurprisingly, a tendency towards long-term vision can be found in both. The nineties and noughties saw football finally catch up with the neoliberal economic system. Out went the old chairmen, out went the old first division, out went transfer records of £5 million. In came the foreign oligarchs (most notably Roman Abramovich and Sheikh Mansour), ballooning salaries, the Premier League and £85 million transfer records. Inequality found its way into football just as it dominates post-'79 politics. The last twelve years or so have seen the arrival, with much fanfare, of New Money – of Drogba, Robben, Shevchenko, Robinho, Agüero, Di María, Džeko, Tevez and more. Yet there is one man who moved in the opposite direction. As a bright new dawn arrived for the Premier League – now the world's greatest  (not to mention most lucrative) division – one manager didn't go with the flow. And his name was Arsène. With money pouring into England in quantities large enough to buy a small country, the Professor slipped into reverse gear. He spent £16 million on an ageing Thierry Henry, and sold many a player to the club that defined this new era – Manchester City. The pundits cried out (and cry out still) for a big signing, for Arsenal to buy a top-quality striker for God's sake. Wenger, however, placed his hopes in the future – in the still relatively unproven Robin van Persie, in Bendtner even. Over the years the temptation has been strong to abandon the long-term, to splash out. But this isn't in the Frenchman's nature. Indeed only last week he was railing against the "inflated" transfer market, declaring that he wouldn't sign any player who would damage the "cohesion" and "style of play" which he deemed most important. He is more interested in youth: many of Arsenal's best players, such as Cesc Fàbregas and Thierry Henry, have been snapped up at a young age, while Wenger constantly sacrifices the chance for more silverware – in the form of the League Cup – with his insistence on giving the youngsters a run-out. Of course now that Arsenal are in a more fiscally secure situation, spending has increased. It remains clear, though, that Wenger is a man with a long-term vision, who will not sacrifice his system for perceived short-term success.
The same can be said of Corbyn, whose campaign has enthusiastically welcomed the engagement of young people in politics. Like Wenger, his policies are focused on the future. Indeed, his economic manifesto declares unashamedly that "we should borrow to invest in our future prosperity." Whereas George Osborne takes a hack saw to the sustainability sector (the Green Investment Bank and subsidies for solar and wind farms are just some of his victims), saving money in the short term in order to meet his self-imposed deficit deadline, Corbyn plays a longer game. His economic manifesto says that Britain should invest in the future, through an expanded sustainability sector, through a National Education Service and through public sector investment. According to polling, he would do best to compromise on spending, on immigration, on social security, if only to buy himself some political capital. Yet he will not, for he recognises that to do so is to bow down to a false consensus, one that is, like modern football, founded on enormous inequality. He prefers to defy the austerity consensus that has enveloped Britain, and instead invest.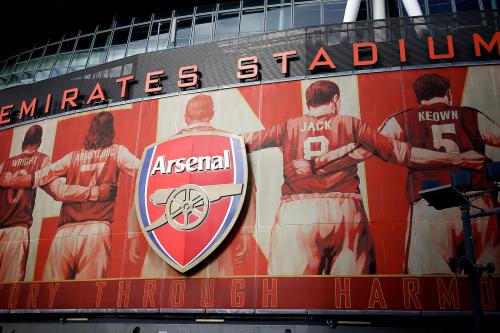 If infrastructure spending defines Corbyn, then the same can be said of Wenger. After all, why is it that Arsenal were not able to keep up with the big boys after 2005? The answer lies with the construction of their £400 million Emirates stadium, in which Wenger was heavily involved (one mooted name was the Arsène Wenger stadium). In the early 2000s, as Arsenal struggled for capital, unable to flex their muscles in the transfer market, the cacophony was strong – the national media began to doubt Arsène and the board with whom he was on close terms. Former BBC Sport editor Mihir Bose publicly mused in the Daily Telegraph that "some Arsenal fans are beginning to worry whether [the Emirates] is a stadium too far". Yet Arsène did not waver – the stadium was in the club's long-term interest, and so he would make no concessions. Just as Corbyn will maintain his belief in public sector spending, even as all around him denounce such an idea as a throwback to disastrous 1980s socialism, so Wenger continues the same transfer policy, despite a news-hungry media demanding something bolder. A disdain for the excesses of the modern age dominates the attitudes of both men, combined with long-term visions based firmly on principle.
When you first see the ticket prices at Arsenal, or survey the vast corporate hospitality section, any suggestion that Wenger = Corbyn might seem farfetched. Look a little closer, though, and you begin to see how much they have in common. After all, what does Jeremy Corbyn do in his spare time? Well, he's a member of the In Arsène We Trust fan group for one. Perhaps Wenger is ticking an unexpected box in a ballot paper at this very moment, and perhaps these two dinosaurs might just come to rule their respective worlds.
Varsity is the independent newspaper for the University of Cambridge, established in its current form in 1947. In order to maintain our editorial independence, our print newspaper and news website receives no funding from the University of Cambridge or its constituent Colleges.
We are therefore almost entirely reliant on advertising for funding, and during this unprecedented global crisis, we expect to have a tough few months and years ahead.
In spite of this situation, we are going to look at inventive ways to look at serving our readership with digital content and of course in print too.
Therefore we are asking our readers, if they wish, to make a donation from as little as £1, to help with our running costs at least until this global crisis ends and things begin to return to normal.
Many thanks, all of us here at Varsity would like to wish you, your friends, families and all of your loved ones a safe and healthy few months ahead.