The outsiders of Cambridge sport
Matt Worth believes that real sport can also be found in less obvious places, so he investigates the Chess, Darts, Pool and Tiddlywinks Clubs within the University
The legendary Boat Race is televised worldwide, and thousands of fans from each side make the pilgrimage to Twickenham each year to watch the Varsity rugby match. But some of the most popular sports at Cambridge rely less on power and athleticism, and more on delicate control or complex strategy. It's time to take a look at the differing fortunes of some of Cambridge's indoor sports and games.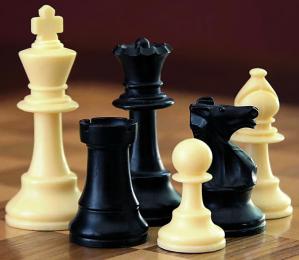 Take the University Chess Club for example. Chess is a famously cerebral game, so it's not surprising that it has a proud history at Cambridge. It's been played here for centuries (not always with official support – the mediaeval statutes of Peterhouse banned the game) and the current club traces its roots to 1856. Varsity matches have been played since 1873, and team members are awarded a Half Blue.
Robert Starley, President of the club, says of the game: "the great thing about chess is that there's no luck involved – if you play better, you should win". It's far from dull – Robert believes that creativity and unpredictability and the ability to judge the right moment to launch into an attack are all crucial. The game is one of pure skill, which is something Cambridge has traditionally had lots of – we've produced several Grand Masters in the past. Whether you want to follow in their footsteps, or just enjoy a game or two, Robert encourages players of all levels to attend the club's meetings.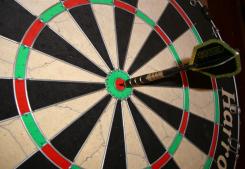 The current fortunes of darts at Cambridge contrast with those of chess. Daniel Morrison is unofficial President of the Darts Club, but he says the sport has been dormant for a while at Cambridge due to the lack of a "critical mass" of regular players and club members. Daniel would be keen to hear from new arrow-throwers, to help the club recover the glory days of the mid-2000s, which featured a lively inter-college league and even a televised Varsity Match. He describes the sport as inexpensive, fun, and a great leveler: "everyone is equal; strength doesn't matter, nor height very much, and it's easy to improve quite quickly just by playing."
Another 1980s television favourite, snooker, has also been low key in recent years. However Rik O'Connor, President of the Pool & Snooker Club, tells us this year there'll be a Cambridge snooker tournament. It looks likely that a Varsity team will be fielded, too. Pool meanwhile is in rude health. This year there's a four division inter-college league, featuring no less than 32 teams from 20 colleges. There's also a cuppers tournament; last year, Robinson won the double.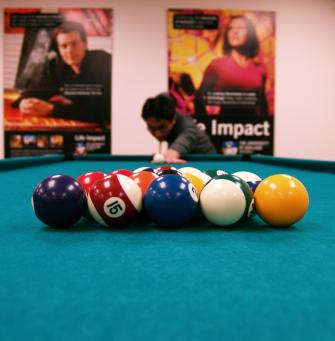 As befits a bar-room sport, there's a strong social side: "it's the best way to tour the college bars and pubs of Cambridge", says Rik. The men's Varsity team recently ended a 3-year Oxford winning streak, while the women are trying to recapture their dominance of the late 1990s. There's a prestigious BUCS tournament, held each year at a holiday camp in Great Yarmouth. Rik tells us anyone looking to take up this accessible, highly psychological sport – it's all about coolness under pressure, apparently – should get involved with their college team and come to the club's practice sessions.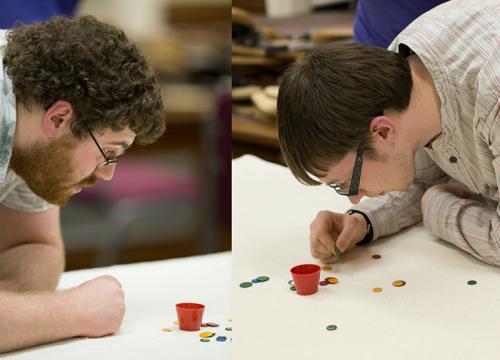 Last but not least, Cambridge also plays host to surely the nation's proudest and most venerable university tiddlywinks club. The club was founded in 1955, and organizes contests for a number of curiously named trophies (like the Muscovy Duck Trophy, or the University Drunken Mixed pairs). Proving they're (reasonably) serious about what they do, the Varsity team – the Quarter Blues – take on Oxford at their distinctive, deceptively technical game. They also enter national tournaments. According to the club's website, Cambridge University is home to the reigning British men's singles champion, Dr. Patrick Barrie.