Varsity Karate: Cambridge reign supreme
Matthew Benjamin reports on a ruthless display at Kelsey Kerridge last weekend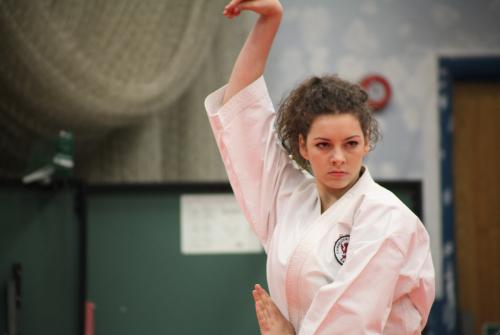 Saturday 9th February
Kelsey Kerridge
Cambridge University Karate Club (CUKC) achieved their seventh consecutive victory over the Dark Blues in Saturday's Varsity match at Kelsey Kerridge.
Given the recent history of the match, tensions were running high in the weeks leading up to the day, with a lot of pride at stake. However, within the first few minutes of the competition, Cambridge settled into their stride with the early exchanges going well.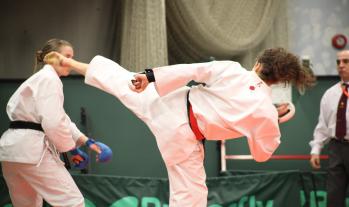 Beginning with the individual kata (demonstration of a set of techniques) , the light blue men were strong, showing excellent strength, speed and technique – this was reflected in the results, as Cambridge led the field to take the top four positions. The result was mirrored in the women's competition, with Tasha Nussbaum impressing the judges with her kata, gaining a score of 20.3 out of a possible 21, the highest score of the match, and in doing so securing another first place for Cambridge.
Light blue dominance continued in the team kata - a synchronised demonstration – as both the men and women showed impressive force and timing on the way to convincing wins. The day finished with the kumite; the fighting matches for the two teams. By this point, Cambridge could smell victory, but there was no room for complacency. Jerome Singh and Ivo Timoteo both achieved an 'ippon' for their attacks, demonstrating a decisive technique that won the match instantly. The women won equally comprehensively, not ceding a single fight. New-comer Megan Wilson's second fight was particularly spectacular, being won in a matter of seconds.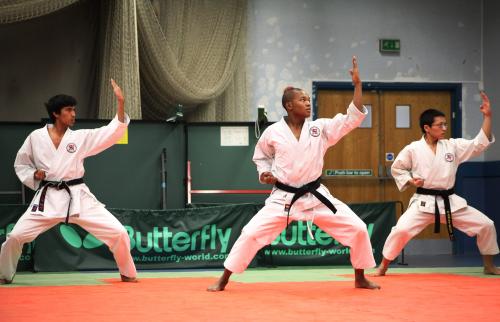 The final score was one to be proud of for both of Cambridge's teams: 109 to 21 for the men and 70 to 20 for the women. A remarkable margin of victory that broke the record for the largest points separation ever recorded.
More information can be found about CUKC on their website: www.cukc.org