'Trust the process': what is the sporting project?
Staff Writer Joshua Korber Hoffman tries to pin down the elusiveness of club rebuilds, using Bob the Builder and The Apprentice as fitting comparisons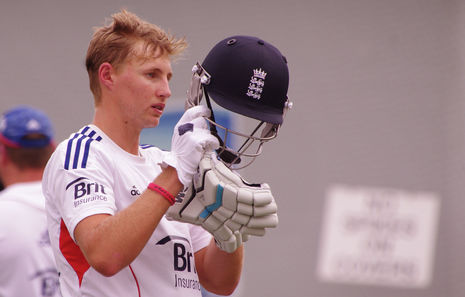 The England cricket team needs to be rebuilt. Everton Football Club needs to be rebuilt. Leicester Tigers has been rebuilt. Arsenal Football Club is in the process of being rebuilt. On the great landscape of sport, there are building sites everywhere. Crucially, on every building site is a proud project manager, one who is desperate to tell whomever will listen about the sheer size of their project.
Some strike a note of optimism about the project: "We all know there is a lot of work to be done," warned Arsenal head coach Mikel Arteta back in 2019, "but I am confident we'll do it" – the 'it' being the "medium to long-term project" at the club. Others tell us not to lose hope on the project: "The project hasn't been finished yet," reassured England Rugby's Eddie Jones in 2020, "I think there is still a lot of growth in this team." Unfortunately, some never get to see the end of their incredibly promising projects: "circumstances have determined the results and it won't be possible to continue this project," lamented Rafa Benítez after his six-month project at Everton. Finally, the rarest breed: those who just get the job done, and make friends along the way. "You worked together with your friends, that's what matters," exclaimed Bob the Builder after completing the Sunflower Valley general store project in Bob the Builder, Season 14: 'Project Build It'.
"The problem with the term 'project' is that it is so ambiguous that no one knows what it means, and no one can ever question it without looking absurd"
The lesson to be learned here is that, if you call it a 'project', everyone thinks you're a serious person. "I'm just trying to win" won't cut it in today's sports industry. You need to have a 'project'. The word 'project' inspires hope where before there was despair. It provides a cohesive, all-encompassing plan where before there were merely 11-15 human beings occasionally walking onto a pitch in one confused group. It's the same reason they call themselves 'Project Manager' on The Apprentice – it provides the authority of a visionary where before there was merely your average mug.
So, what is this 'project' everyone is always talking about? I can understand Bob the Builder's project. The project has a clear beginning and a clear end. It starts with nothing and it ends with a general store. The whole project takes roughly ten minutes (the length of the episode). Arteta's project at Arsenal, on the other hand, is less clear. The project starts with a team of football players who are not playing very well. The project ends, presumably, with a team of football players who are playing well. Right?
Wrong. Arsenal have played lots of games very well, and still the project continues. Perhaps it ends with a trophy. But Arsenal did win a trophy, less than a year after Arteta took over, and – alas! – the project continues. Perhaps it will end when Arsenal win the UEFA Champions League. For Thomas Tuchel at Chelsea, winning the Champions League marked the starting point of his 'project'. He got the winning out of the way so he could finally start building his team.
"It is time to stop going on about the project and just enjoy the win"
The problem with the term 'project' is that it is so ambiguous that no one knows what it means, and no one can ever question it without looking absurd. One can't say it is taking too long, because no one knows how long it is supposed to take. One can't say it isn't working, because no one knows what a working project looks like.
There are three main problems with the term 'project'. Firstly, it absolves any manager or captain of having to answer important questions. For instance, former captain of the England Test team, Joe Root, had a massive project on his hands up until yesterday (15/4). He assured us that he was "the right man for the job." Was Joe Root the right man for the massive English cricket project? If only we knew what the project was, we might have been able to say.
Secondly, it allows a leader to avoid any sort of blame. "You still haven't won anything, Eddie Jones!" What a crass criticism: he's only six years into his project, be patient! When will the project end? What will be the result? There is as much chance of knowing the length of a piece of string.
Thirdly, and finally, not everything should have to be a 'project'. Winning football or rugby or cricket matches is not always a complex building process. The focus does not always have to be on the bigger picture: a picture so big that it is blurry to the point of being indistinguishable. "Yes, we won the match, but the project isn't working," is the common sentiment of the modern, project-oriented sports fan. Enough. It is time to stop going on about the project and just enjoy the win. If you worry about the project, you are literally worrying about nothing.
Perhaps the whole aim of the project is to get to the point where people stop talking about the project. If people aren't talking about the project, then the project must be complete. Great news! Let's all just agree to stop talking about projects. Then every project will automatically end. Arteta's project will end with Arsenal in fifth. Eddie Jones' project will end without a World Cup win. We can finally all go to bed at night without scratching our heads about projects and jobs and rebuilding and just watch one single game without worrying about the next three months, or three years, or three decades.
But we all know that projects don't end that easily. Sport is a real, serious business and it has the projects to match. This isn't Bob the Builder. So, can we finally ask: "What is the project?" Oh, you clueless fool! If you have to ask, you'll never know.
Varsity is the independent newspaper for the University of Cambridge, established in its current form in 1947. In order to maintain our editorial independence, our print newspaper and news website receives no funding from the University of Cambridge or its constituent Colleges.
We are therefore almost entirely reliant on advertising for funding and we expect to have a tough few months and years ahead.
In spite of this situation, we are going to look at inventive ways to look at serving our readership with digital content and of course in print too!
Therefore we are asking our readers, if they wish, to make a donation from as little as £1, to help with our running costs. Many thanks, we hope you can help!