The Men's Blues Committee: How a history of exclusivity holds back the present
A Varsity investigation has found structural issues within the Cambridge University Men's Blues Committee. Stemming from the Committee's unique history and traditions, they highlight the need for a critical modernisation of the way in which Blues are awarded.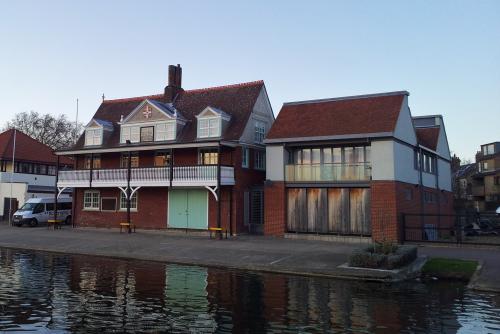 Earlier this academic year, Varsity was contacted by a sports captain who highlighted certain issues regarding how Blues are awarded.
The Blues Committees regulate the Blues status of clubs. They are independent bodies, not attached to the university.
It was suggested that the Cambridge University Men's Blues Committee (CUMBC) was problematically exclusive, with member clubs not always representing the highest-achieving and most popular sports in Cambridge.
A Varsity investigation has found that there are indeed some structural inadequacies in how CUMBC operates, including limited transparency, accessibility and clarity of organisation.
While the Cambridge University Women's Blues Committee (CUWBC) also has areas for improvement, it is far less burdened by tradition. Having been founded in 1946 with less historical baggage, CUWBC has established a more thought-out, modernized structure.
Notably, rather than being the fault of individual committee members, CUMBC's shortcomings are rooted in its past. There are many occasions where individuals have worked to improve the organisation and maximise its positive influence. The issues highlighted are historic and structural, not personal.
CUMBC is a historic institution that has developed gradually over time. In the 1830s the Boat Club (CUBC) initiated the wearing of light blue. Over the following years, CUBC dominated the organisation of Cambridge sport, granting permission to clubs to wear light blue upon request.
In order to regulate these discretionary, ad hoc affairs, CUMBC was founded in 1912, presided over by the Boat Club. Today, CUMBC comprises 14 voting members: the captains of Full Blue sports, and the Boat Club vice-president.
This rich tradition is something to be proud of, and it enhances the value of a Blue. Cambridge's role in wider sporting history should also not be ignored. CUAFC, founded in 1856, is unofficially the oldest football club in the world, and CUAC, founded in 1857, is the oldest athletics club.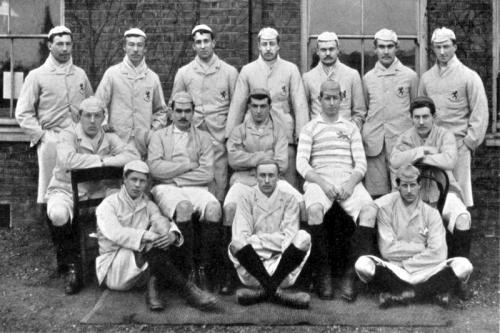 Therefore, much of the tradition and history surrounding Blues and CUMBC should be celebrated, and used to motivate future sporting success. However, the specific history of CUMBC can hamper its ability to operate efficiently.
Firstly, CUMBC has a looser structure than CUWBC. As the product of gradual formalisations of pre-existing, improvised agreements between captains, many aspects of CUMBC's organisation are not rigorously defined. Much is left to the President's discretion, rather than being constitutionally enshrined.
One such structural challenge is absenteeism. From Michaelmas 2017 to Lent 2020, there was an absence rate of 35.4% for the 13 non-executive voting members, which peaked at 61.5% (8/13 absent) in one meeting. Furthermore, 47.8% of total absentees over this period did not send a proxy.
There are no constitutional measures to prevent absenteeism. In contrast, CUWBC's constitution penalises unexplained absences with fines, and as a result their attendance is more regulated.
There are also differences between the men's and women's constitutions regarding regulating the frequency of meetings. The CUMBC constitution states that there should be two meetings every term, with more or fewer at the executive committee's discretion. Six of the eight terms from Michaelmas 2017 to Lent 2020 saw only one meeting: the decision to hold fewer meetings seems to be the norm, rather than the exception.
The women's constitution prevents this scenario by instructing the committee to meet twice each term, and this number may only be increased.
"They also reinforce the structural, not individual, nature of the aforementioned problems."
Another consequence of CUMBC's complex relationship with the past is its sometimes-lacking representation of modern Cambridge. Its structure still bears traces of the exclusivity that characterised nineteenth-century sport.
In some aspects of CUMBC's operation, accountability and transparency are limited as a result of the weight given to tradition. Minutes do not note the breakdown of votes, and all meetings except one each year are closed. Most students know what a Blue is, but might be unaware of the great significance of the committees.
The Boat Club's historic dominance remains: CUBC holds two voting seats, and the CUBC President is ex officio CUMBC President. Additionally, the other two members of the executive are appointed on recommendations, unlike in CUWBC, where all the executive members, including the President, are elected through a secret ballot.
CUMBC has 14 voting members, whereas CUWBC is currently composed of 55, and includes Half Blue and mixed sports, and allows Provisional Members to sit in on meetings. CUMBC has only admitted 4 new clubs since 1950, and none since 1997.
Furthermore, CUMBC member sports are not always those which are the most played or successful, but are often those which have the prestige of being the oldest. The 8 oldest Cambridge clubs recorded are all members, and a majority of committee clubs were founded before 1870. (Interestingly, the new sport of football gained Full Blue status only after winning an 1885 Union debate.)
Not all member clubs have enjoyed prolific recent success: CUGC (Golf) has had 4 Varsity wins this century and does not compete in BUCS; CUCC (Cricket) has produced players of national standard, but has only won Varsity 8 times since 1980 (and drawn 18 times), while the number of people who play cricket nationwide declined by approximately 20% between 2016 and 2019.
"Hopefully it will prove possible to balance tradition with the challenges of operating fairly and efficiently in modern Cambridge."
These results contrast not only with other members' performances (for example, CUBC have won half of the last ten Boat Races), but also with the standards to which applicants are held.
(For reference, according to Appendix II of the constitution, "for an entire Club, which currently has FB status, to continue to award FBs, it must continue to achieve FB standard by performing successfully at national (student) level in a major men's sport, whilst maintaining standards of the individual members of the team"; "for an entire Club, which currently has HB status, to award FBs, it must apply to the Committee on the basis of outstanding performance a[t] National student level".)
One captain suggested CUMBC should "review the performance of some of their member clubs" and evaluate how they align with what is expected of applicants. He cites the example of badminton which has not awarded a discretionary or extraordinary Full Blue since 2004 owing to stringent criteria. Recently, one player would have been required to beat a semi-professional, world top-100 player to meet Full Blue criteria.
Cycling, a Half Blue sport with a discretionary Full Blue, offers further comparison. At the BUCS 25 Mile Time Trial Championship in 2018 Cambridge cyclists came first and third, and first and second the previous year. They have also won the men's road Varsity 14 times since 2000.
The aforementioned captain suspects elitism working against "less traditional and prestigious" clubs subtly influences decision-making. Many member clubs, given their long history, are traditionally more elite.
Of the 11/12 CUCC (cricket) Blues Squad members who list their school, 82% attended an independent school, compared to the Badminton Main Squad home students being 69% from a maintained school. Wider factors regarding opportunities and participation levels in maintained schools must also be considered here.
"The specific history of CUMBC can hamper its ability to operate efficiently."
Emphasizing the importance of the Blues Committee is the fact that holding Blues status is not just a matter of prestige, but of finance, too. College grants, some of which are as high as £2,250 (divided between students), can be a significant factor in whether or not a student can afford to participate in a sport at University level. A sport's Blues status can impact the amount awarded to students, with additional funds being available to Blue and Half Blue athletes.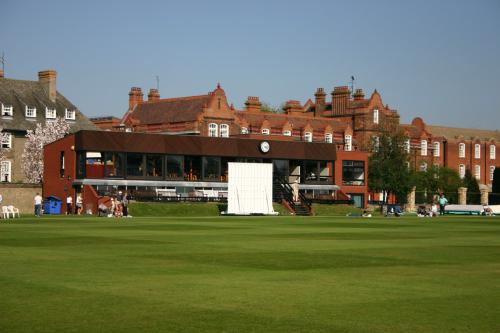 Nevertheless, while CUMBC can be hindered by tradition, there is also still much value and interest in the committee's positive work.
Regarding transparency, a representative on behalf of the Executive of the Men's Blues Committee ("CUMBC representative") described how "CUMBC has been updating its processes, ensuring that as much information as possible is available through the Moodle pages for captains". They are also "currently working on making this website open to the wider University". Per constitutional regulations, representatives of applicants have also been invited to meetings.
Furthermore, there are ongoing efforts to adapt Blues standards to recent developments. For example, the CUMBC representative described how the cycling club was "gently encouraged to apply for a change in status given the standard of athletes they were producing".
Moreover, "athletes performing exceptionally in sports without a Blues status" (CUMBC representative) can be awarded Extraordinary Full Blues (EFB). An EFB was awarded to a para-rower this term, and a status for Para-Rowing has now been ratified, alongside one for para-athletes, showing receptivity to the expansion of para-sport. At a committee level, CUGC are also in talks about entering BUCS.
Finally, there have been attempts to regulate absenteeism. In June 2019 it was agreed that CUCC (Cricket), following several absences, had to attend all meetings in the coming year to avoid having to defend their committee membership. Additionally, decisions can be made at meetings without quorum, and then ratified at the next meeting.
These examples show that there are clear and ongoing committee efforts to move beyond the dated constitution. They also reinforce the structural, not individual, nature of the aforementioned problems.
As is the case for many aspects of Cambridge life, the task going forward for CUMBC will be to ensure its history and customs are preserved in such a way that they can be celebrated alongside efforts to modernise – something which many members of CUMBC are already endeavouring to do.
There are clear issues within CUMBC that need to be solved urgently, and hopefully it will prove possible to balance tradition with the challenges of operating fairly and efficiently in modern Cambridge.
Varsity would like to thank the representatives of CUMBC and CUWBC with whom we have spoken, who have provided us with many insights and access to much information, alongside the sports captains and Sports Service who have also assisted us greatly.
Varsity is the independent newspaper for the University of Cambridge, established in its current form in 1947. In order to maintain our editorial independence, our print newspaper and news website receives no funding from the University of Cambridge or its constituent Colleges.
We are therefore almost entirely reliant on advertising for funding, and during this unprecedented global crisis, we expect to have a tough few months and years ahead.
In spite of this situation, we are going to look at inventive ways to look at serving our readership with digital content and of course in print too.
Therefore we are asking our readers, if they wish, to make a donation from as little as £1, to help with our running costs at least until this global crisis ends and things begin to return to normal.
Many thanks, all of us here at Varsity would like to wish you, your friends, families and all of your loved ones a safe and healthy few months ahead.
Sponsored Links
Partner Links