Remembering Kobe Bryant: A legacy from the court to the cutting room
Sports Editor Joseph Powell examines the life and career of a sporting titan.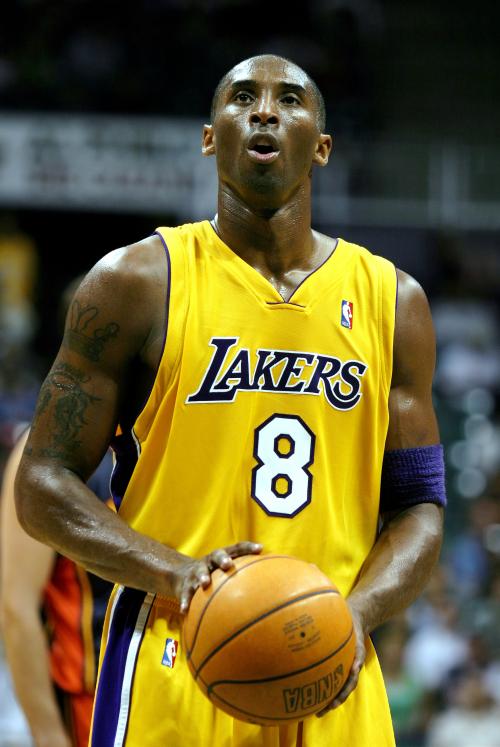 Kobe Bryant's tragic passing on Sunday, alongside his 13- year-old-daughter Gianna and seven other passengers, has forced the world to reflect on the unparalleled legacy of one of the biggest global icons in sport, let alone basketball. As a sport far from the levels of status or familiarity it possesses in the US, it is testament to Kobe's magnetism and transcendence that his passing should receive the wall-to-wall coverage that it has in the UK. He was a truly enigmatic talent, able to reach beyond the walls of the STAPLES Centre fortress of his beloved LA Lakers and around the world.
"A truly enigmatic talent, able to reach beyond the walls of the STAPLES Centre fortress of his beloved LA Lakers and around the world"
Preliminary reports suggest foggy conditions (conditions which led the LAPD to ground its aerial fleet) contributed to the helicopter in which the former shooting guard was travelling to plummet to the ground near Calabasas, California.
But it is not this tragic ending to the esteemed life and career of Kobe Bryant that will define it, as a global icon is remembered.
Born to former NBA player Joe 'Jellybean' Bryant and Pamela Cox Bryant, Kobe's childhood was always likely to be one built around the game he would make his own. Although initially raised in Philadelphia, the family moved to Italy during his childhood so that Joe could continue to play professional basketball. There, the young Kobe acquired a fondness for A.C Milan and a fluency in Italian which would later allow him to conduct interviews and press conferences in his adopted language.
After returning to Philadelphia, his nascent talent began to flourish whilst playing for Lower Merion High School, where he would make the exceptional move of representing the school as a freshman and go on to play all five positions during his time there. Although highly sought after by the country's most reputable basketball colleges, Kobe opted for a characteristically unorthodox path as he followed Kevin Garnett directly into the NBA from high school, playing for an LA Lakers team he would spend his career with.
It was there that Kobe's precocious talent would soon take centre stage. After three seasons on the peripheries, he was able to break into a team characterised by the equally eminent Shaquille O'Neal. The two were able to form an unmatched shooting partnership that would bring consecutive titles back to LA in 2000, 2001 and 2002. These titles were only the first in a ceaseless list of accolades; NBA MVP 2008, two more championships in 2009 and 2010, a record of four All-Star MVP awards and an unparalleled 18 consecutive NBA All-Star Game appearances.
The magnitude of all these awards can be condensed into the intriguing fact that Kobe is the only player in NBA history to have had two jersey numbers retired by the same team; the Lakers choosing to venerate this superstar in a rich vein of American overstatement as old as the hills.
The tragedy of his untimely passing necessarily prompts fans to wonder: 'what could have been?'. With his dominance on the court a matter of historical record, Kobe was beginning a challenging move into a post-sporting career phase. Recently pondered by ex-footballer Peter Crouch and his team, this long-neglected area in the wellbeing of sports professionals is now receiving far greater consideration in the UK.
"Her involvement in the sport clearly captivated her father, involving himself intimately by coaching her high school team and accompanying her to contests nationwide"
Kobe's first footsteps here were certainly promising, claiming an Oscar in 2018 for his heartfelt love letter to the sport which gave him everything, 'Dear Basketball'. Watching the short now represents a premature epitaph, not the sign-off and new beginning its author intended.
But the real answer to the question posed above lies with the other confirmed loss in Sunday's tragic episode. Gianna was poised to carry her father's basketball legacy forward, aspiring to play for the University of Connecticut and eventually enter the WNBA. Her involvement in the sport captivated her father, who coached her high school team and accompanied her to contests nationwide, including the youth tournament which was the helicopters final destination on this fateful trip.
This father's pride in his protégée was clear. Speaking on Jimmy Kimmel in 2018, Bryant said of his second-born that: "The best thing that happens is when we go out and fans come up to me, and she'll be standing next to me and they'll be like: 'You've got to have a boy. You and [wife Vanessa] have got to have a boy, someone to carry on the tradition, the legacy.' And she's like, 'Oh, I got this. You don't need no boy for that, I got this'." He affirms, "That's right, yes you do. You got this."
Just one day after LeBron James overtook him as the third all-time highest-scoring NBA player in history wearing shoes emblazoned with Bryant's shirt numbers and 'Mamba' nickname (his tweeted response to which would prove to be his last), Kobe would meet a dramatic end that has left his family and fans distraught.
But through James and others like Carmelo Anthony, Kevin Durant, James Harden and all those who grew up idolising and emulating Kobe's on-court exploits, his presence in his beloved sport is far from at an end.
Just as one legacy comes to an untimely conclusion, another rushes further forward.