As the year draws to a close, what happened in sport this Michaelmas?
With the final matches of term approaching, here's how the Cambridge teams have fared so far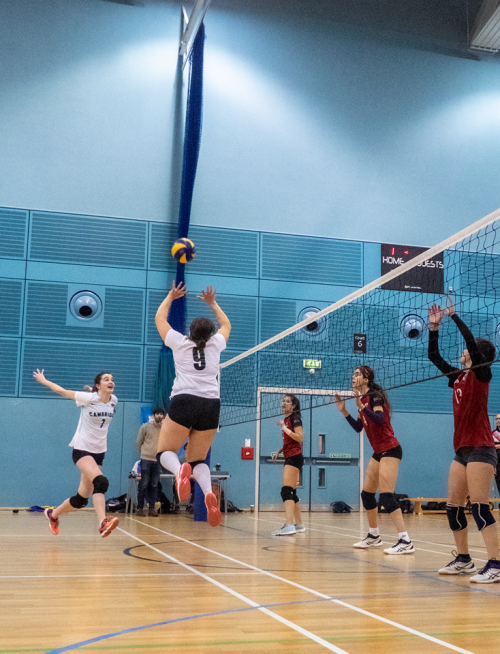 We can look forward to the final matches of the calendar year with hope, following a successful term of sport for Cambridge alongside improved performances by teams which started out weaker.
Rugby Union
The performance of Cambridge's rugby 1st teams bodes well for the Varsity Match this December. The Women's 1sts have had a fairly smooth run this term, with promising victories against Swansea, Oxford, Sussex and Bristol, and only two losses out of seven games. The Men's 1sts have also had a successful term, with their six victories most recently including a 34-19 victory at Wednesday's Steele-Bodger match.
Football
Cambridge Women's 1sts have had a brilliant term, encountering only one 2-1 loss to Warwick yesterday. Highlights include a 7-0 victory against Oxford 2nds and beating Leicester 1sts 4-0.
The men's teams have faced more difficulty, however. The 1sts have incurred losses to Nottingham 1sts, Coventry 1sts, Oxford 1sts and Derby 1sts, with only one 2-0 victory against East Anglia 1sts.
The 2nds team similarly have only one victory against East Anglia 2nds. Perhaps these defeats will spur the teams on next week, with the 1sts team facing Derby 1sts, and the 2nds team playing Oxford 2nds.
Netball
Women's 1sts have claimed victory in a series of netball matches this term, including wins against Birmingham 4ths and Loughborough 4ths, with only one loss at 52-46 to Warwick 1sts. They may add to this success next week when they travel to Bedfordshire to play their 1sts team.
The record of the 2nds team may also have changed in time for their final match against Oxford 2nds, turning from their previous two losses to beat Lincoln 1sts 41-39 in their latest match.
"We can look forward to the final matches of the year"
Volleyball
With a shakier record so far this term, the tide may be turning for the Women's 1sts team following their latest 3-1 victory against Bristol 1sts after losing to them at the start of term. Their victory against Oxford 1sts earlier this term may also bode well for their upcoming match against them next year.
The Men's 1sts team seem to have picked up the pace after losing to both Staffordshire 1sts and Derby 1sts in their second and third games of the term, with recent victories against Coventry 1sts and Warwick 1sts to add to their promising start to the term.
Basketball
The Women's 1sts team are set to end the term with an unbeaten record next Wednesday when they play De Montfort 1sts, following victories including a 59-29 win against Bedfordshire 1sts and 54-28 against Loughborough 3rds. The 2nds team will be seeking to turn a leaf on their string of losses when they play Cranfield 1sts on Wednesday.
The Men's 1sts teams have had more wavering success this term, with three losses and two victories claimed so far. They may level this on Wednesday however, in their match against Loughborough 2nds.
Lacrosse 
With two recent victories against Baths 1sts (14-8) and Bristol 1sts (18-4), the Women's 1sts will be playing their final match of 2019 against Cardiff 1sts. The 2nds team also brought home victory in their most recent matches against UCL 1sts and Bristol 2nds - following three consecutive losses.
With even more success, the Men's 1sts finish the year with an unbeaten record, having claimed victory against Nottingham 4ths, De Montfort 1sts, Oxford 2nds, Warwick 2nds and Oxford Brookes 2nds.