New to a Blue: Cambridge University Powerlifting Club making gains
William Ross discusses the competitive camaraderie of powerlifting with CUPLC Captain Raghul Parthipan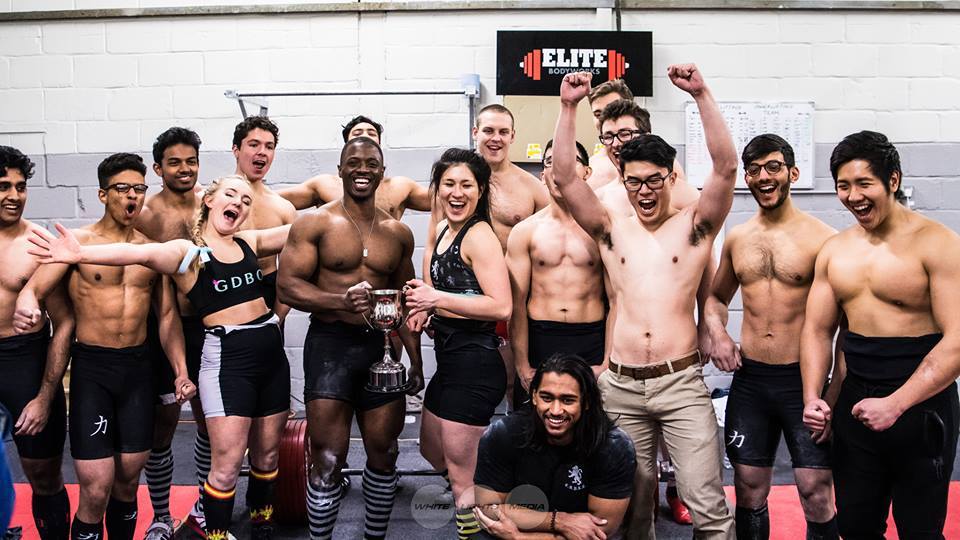 Unlike many of Cambridge's other sporting clubs, the Cambridge University Powerlifting Club, formed in the 1980s, is a relatively recent arrival on the University sports scene. It is not steeped in rich history and tradition, but in spite of this, the club has enjoyed rapid growth in the last couple of years. Varsity spoke to current club captain Raghul Parthipan to discuss the club's recent successes and find out why readers should get involved with one of Cambridge's fastest-growing sports clubs.
Want to write for Varsity Sport?
Get pitching, and write for Varsity. Just email our Sport team with a 150-word pitch
For those new to the sport, the prospect of lifting weights for the first time might seem a little daunting and Parthipan admits that "powerlifting is not the most well-known or understood sport." He adds that "ultimately, it's all about lifting as much weight as possible for a single repetition on the platform in the squat, bench press and deadlift."
"Raw strength alone isn't enough however – the skill of executing each movement consistently in the most efficient manner possible is key to performing well."
Thankfully, Parthipan is quick to reassure readers that "it's really easy to get stuck into it with the relaxed nature of the sport and the great community here in Cambridge."
"Raw strength alone isn't enough however – the skill of executing each movement consistently in the most efficient manner possible is key to performing well."
"We're always looking to meet potential new members or those interested in the sport and if you're interested I'd recommend coming and talking to us in the club. We can recommend programs and explain the principles behind training, from progressive overload to fatigue management."
Indeed, Parthipan highlights the warmth of the powerlifting community as one of the main reasons why he loves the sport: "The community is a helpful and kind one. I spend around 12 hours a week in the gym and I would love to spend more time there for the social part alone. A lot of my close friends are from CUPLC and it is great to share powerlifting with these people. When I travel and have to train in other powerlifting gyms, all the powerlifters I have met have seemed really supportive too. What I found quite surprising was that even in competitions, all the lifters were cheering each other on, even if it was the first time they'd met, and despite the fact that they were competing against each other'"
This friendly approach towards other competitors, however, has by no means hindered the club's success in tournaments: as well as winning the Varsity match against Oxford for 6 years running, the club has recently competed in several high level competitions including the University World Powerlifting Championships (the women's team finishing 4th this year) and the British Universities Powerlifting Championships (won by the men's team in 2018). The club has also enjoyed some remarkable individual successes in recent years. Salman Khan, for example, is a member of the Team GB powerlifting squad and currently holds the British Junior and Open Deadlift record with 300.5 kg, while two members of the women's team, Lucy Hart and Suzanne Goulder, have also been selected for the Team GB Bench-only squad.
This level of success, as well as Parthipan's 12-hour a week training schedule, might suggest that powerlifting is a high-commitment sport but Parthipan points out just how powerlifting training can fit into the busy Cambridge schedule: "You are your own boss. You can train when you want, how you want, however long you want, where you want etc. This makes the sport very flexible and helps it fit into all our varied schedules." An added bonus for novices is that their training is "different, and far simpler, than that for the intermediate or advanced lifter. Your progress is faster and it is therefore really good fun." So, if you want to get stronger, there's no better place to start than the Cambridge University Powerlifting Club.