New to a Blue: Korfball
Looking for a new sport to add to your Michaelmas line-up? Why not try Korfball, one of Cambridge's more under the radar sports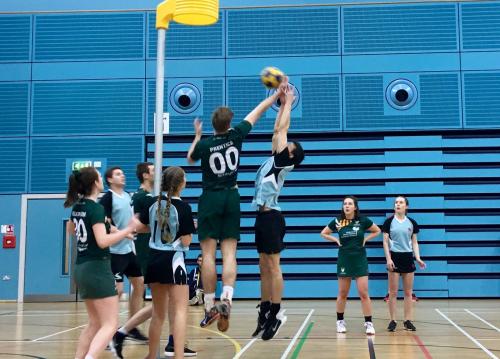 As the long summer months roll on, incoming freshers and returning students alike are no doubt beginning to ponder their return to Cambridge and the inevitable drama, excitement and turmoil that lies in store. Students looking for a fresh challenge next term, however, need look no further than the Cambridge University Korfball Club.
Invented by a Dutch school teacher in 1902, korfball is a fast-paced, mixed-gender team sport, often described as a mix between netball, handball and basketball. To this day, few sports played at Cambridge are mixed-gender, and korfball's progressivism is undoubtedly a draw for some players.
Explained How is Korfball played?
Teams of eight (four men and four women) are split into two divisions.
Each division plays against a division from another team on one half of the court.
Played with one ball, at any one time a division from each team attacks while the other division defends.
After two goals, the divisions swap so that players in the defending division become attackers, and vice versa.
Attackers aim to score by getting the ball through a 3.5 metre high basket with no backboard.
Defenders, meanwhile, aim to intercept the possession of the attacking team, and get the ball back to their team's attacking division on the other half of the court as quickly as possible.
Club President Tara Morrison assured any bewildered new players that "as with most sports, the rules appear more complicated on paper than in reality and the best way to get to grips with them is by getting on the court."
Despite being one of Cambridge's less well-known, and newer sport clubs, the club has enjoyed much success in recent years. As well as competing in the National Student Championships (BUCS), the highlight of the season is undoubtedly the annual Varsity match in Lent Term – an event which Cambridge has dominated in recent years, winning seven of the last 10 matches and drawing another.
A by-product of the sport's obscurity is its reliance on novices joining the club, something which helps to foster a welcoming and all-inclusive atmosphere within the club. As Club President Tara Morrison points out, "korfball is a fantastic chance to get involved in a University-level sport, regardless of experience." She said that "most people will have never heard of Korfball before Cambridge and so everyone starts at a similar level", which "means that everyone develops as a team, as well as getting to know a new group of friends."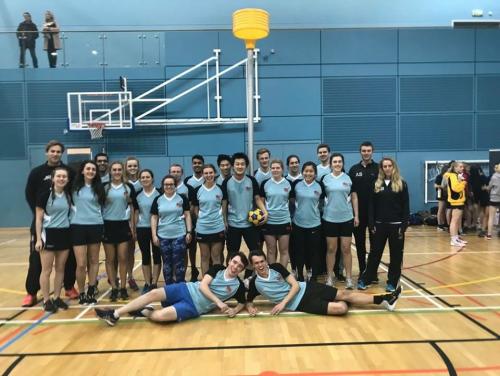 Morrison added that "freshers through to final-year PhD students play on both teams, so it's a great way to get to know people across Cambridge". Despite the teams welcoming so many novices, Morrison said that "weekly training and matches are sure to whip any new players into shape in no time."
The Club's two teams train twice a week, on Mondays and Wednesdays, with both teams usually training together. The club's social aspect is strengthened by a weekly social trip to the Granta after the Wednesday training session, as well as the "much-anticipated after-party" after the Varsity match.
A mark of the club's success in recent years is its representation on the international korfball stage: Ollie Bell (graduated in 2017) represented England U23 in the 2016 U23 Korfball World Cup and current student Sam Galvin played for Ireland at the 2017 European Korfball Championship Qualifiers.
The first team currently play in the Cambridge Korfball Association (CKA) 1st Division and the second team play in the CKA 2nd Division, having won the 3rd division in the 2016-17 season.
To top it all off, participants have the opportunity to earn themselves a Half-Blue. These are awarded to the eight members of the first team that play in Varsity and finish in the top top ten in BUCS.
So, membership of the korfball club promises fun, a new group of friends and the boundless social cachet of a Half-Blue: what greater incentive can there be to get yourself down to one of the club's free taster sessions at the beginning of next term?