2018 Boat Race crews announced
The Crews for the Cancer Research UK Boat Race 2018 were announced yesterday in a weigh-in at City Hall in London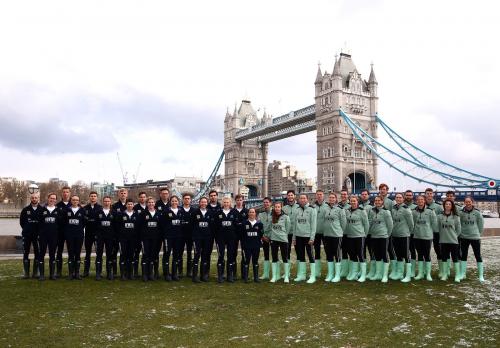 Both the Men's and Women's Blue Boats for Oxford and Cambridge were unveiled and weighed yesterday, ahead of March 24th's contest on the Tideway. The biggest surprise of the event came in the form of CUWBC President, Daphne Martschenko, not making the cut despite leading the women's club. Her counterpart for CUBC, Hugo Ramambason, returns to the cox's seat for the Men's Blue Boat.
The Men's Race
The Cambridge Men weighed-in considerably heavier than their Dark Blue opponents, at 718.6kg to Oxford's 684.5kg and will be stroked by returning Blue Freddie Davidson, one of four returning Blues.
Bow: Patrick Elwood (Magdalene)
2: Charles Fisher (St John's)
3: Dara Alizadeh (Hughes Hall)
4: James Letten (Hughes Hall)
5: Spencer Furey (Jesus)
6: Finn Meeks (Hughes Hall)
7: Rob Hurn (St Edmund's)
Stroke: Freddie Davidson (Emmanuel)
Cox: Hugo Ramambason
Bow: Iain Mandale (St Edmund Hall)
2: Felix Drinkall (Lady Margaret Hall)
3: Will Cahill (Christ Church)
4: Anders Weiss (St Hugh's)
5: Will Geffen (Keble)
6: Joshua Bugajski (Keble)
7: Claas Mertens (Christ Church)
Stroke: Vassilis Ragoussis (Linacre)
Cox: Zachary Thomas (Wolfson)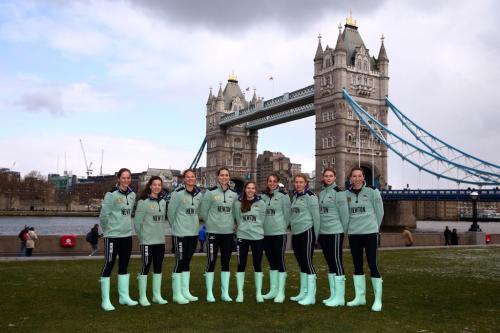 The Women's Race
As with the Men, the Cambridge Women weighed-in heavier at 583.8kg to Oxford's 567.2kg. OUWBC bring back only one of last year's losing Boat Race crew in Alice Roberts, while Cambridge return with three of 2017's victorious crew, though have lost World Championship experience in the form of Holly Hill and Melissa Wilson.
Bow: Tricia Smith (Christ's)
2: Imogen Grant (Trinity)
3: Kelsey Barolak (Homerton)
4: Thea Zabell (Downing)
5: Paula Wesselmann (Jesus)
6: Alice White (Homerton)
7: Myriam Goudet-Boukhatmi (Homerton)
Stroke: Olivia Coffey (Homerton)
Cox: Sophie Shapter (St Catharine's)
Bow: Renee Koolschijn (Keble)
2: Katherine Erickson (Wolfson)
3: Juliette Perry (Somerville)
4: Alice Roberts (St Edmund Hall)
5: Morgan McGovern (St Catherine's)
6: Sara Kushma (Christ Church)
7: Abigail Killen (St Cross)
Stroke: Beth Bridgman (St Hugh's)
Cox: Jessica Buck (Green Templeton)
The Cancer Research UK Boat Race will take place on March 24th on the Tideway