Lara Gibson: 'From 1 to 22, we are strong players'
Lara Gibson, ahead of the 31st Women's Varsity Match, spoke to Varsity about her side's chances in their third outing at Twickenham.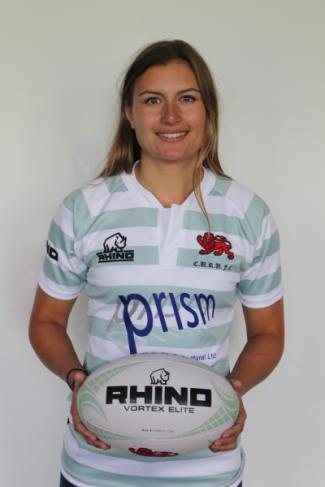 Lara Gibson will lead out the women's Blues at Twickenham on Thursday 7th December. Coming off the back of a 3-0 defeat in last year's Varsity Match, she is all set to take Oxford to task in this year's iteration of the Women's Varsity Match.
The Women's Blues have enjoyed a strong season thus far, having conceded only one try since an early loss to Durham back in September. 'We aim to top the BUCS league [Midlands 1A], having been relegated last year. We are currently 100% in the league. However, going down a division makes it difficult to judge the standard of our rugby.' The Blues are regularly turning games into cricket scores; they scored 102 points against Nottingham Trent at the end of October. '
Gibson maintains that her side have improved week on week throughout the season: 'The Durham game was very early in the season, it would be interesting to see how it would go if it was played again. We demand improvement from ourselves every week, and are getting better all the time.'                              
Playing a division down from Oxford in the BUCS set-up, are the any concerns over the level of competition that the Blues are facing, one wonders. Conceding next to no points suggests that the Blues are yet to be challenged defensively: 'There is a concern over the level of competition, but we do have a friendly against Hove RFC upcoming. I don't have any particular concern over defence; especially against Nottingham we were tested, but held firm. And we will have to be more defensive against Hove.'
How then, do the Blues get anything out of the BUCS fixtures they must contest. 'BUCS games are about game management for us, we aim to reduce the errors we commit. When we have been under pressure in BUCS games it is largely self-inflicted, our own mistakes can put us in trouble. We also aim to win the ball back within three or four phases and we work on our kicking game too in these matches.'
With three fixtures still to come before Varsity, one wonders how much rotation of the squad there will be, perhaps to try and limit injuries: 'No, we are only three weeks out, so there will not be much rotation.'
'Come Varsity I am certainly hoping for a more entertaining game.' One suspects this might be a reality soon, with the Light Blues making sides look silly with increasing regularity. 'I was recently re-watching the Varsity Match from two years ago, when we won comfortably, and I think that the current side is better than that side.'
Much will, of course, depend on the outfit that Oxford send into battle at the home of rugby on December 7th. 'We can only follow the scores, but then again we don't know the standard of the opposition they are playing. Last year, we played them before the Varsity Match and they used that game to analyse our game, so I am actually glad that we haven't faced them, even if we don't know much about them this time around. And we do have an idea about them.'
Gibson can, however, control her side, in as much as she has a hand in selection. 'There are no standout players, as such. From 1 to 22 we are strong players. But we do have just the one fresher in the team, Bluebell Nicholls, who has done really well so far in getting stuck in.'
Gibson captains from outside centre, so must be enjoying the rugby the Blues are playing at present, and whilst not too keen to reveal any tactics she does add that 'attacking games are the ones I like playing in, and we are hoping for an entertaining Varsity Match this year. So when it comes to style of play, we want to attack.'
As we round off our discussion, I ask how confident she is of reversing last year's narrow defeat: 'There is no point in not expecting to win, we are confident, in ourselves certainly. And yes, I do believe we have a good shot at winning.'
December 7th will see the third iteration of the Women's Varsity Match to be played at Twickenham. With the overall balance currently in the favour of the Dark Blues, 19-11, Gibson will be hoping she can lead her side to victory to take the tally at Twickenham to 2-1 Cambridge, and narrow the gap overall.