'Beleaguered and inexperienced' – Varsity's Ashes preview
Angus Parker argues that, despite Australia's flaws, it's not unpatriotic to think England won't win the Ashes – it's just realistic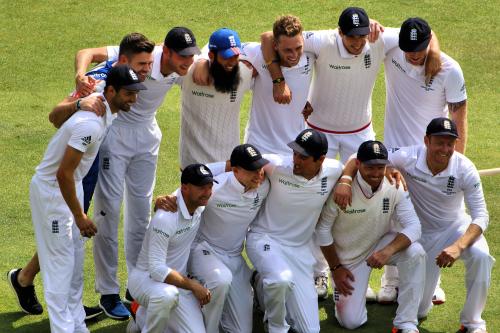 It would not be unusual before a major sporting contest involving an English side to start fanaticising over the chances that the team have – the opportunities for success and glory, a blind optimism of the possibilities of victory. There is a palpable shift before every World Cup, for instance, as incessant critique and criticism subtlety morphs into a cautious optimism and, (ultimately always false), hope. Unfortunately, I don't hold any such hope for England in this year's Ashes with any prior optimism stymied by events leading up to the tour. This is not unpatriotic, it's realistic.
The summer did provide fertile ground for optimism – a fairly comfortable victory over South Africa and a reasonably routine series win against the West Indies. However, this was by no means stable ground on which to construct firm foundations – cracks were apparent even before a late-night brawl significantly hampered England's chances.
The summer provided neither certainty nor clarity over the batting line up. The experiments of who should open with Alistair Cook appears to have concluded with Mark Stoneman filling the position, despite a less than convincing summer and the dilemma of who should bat at 3 appears still somewhat unresolved – not to mention the fragility of the middle order. There is a tendency to deny the simple fact of England's batting – it relies disproportionately on either Cook and/or Root to score runs, if both fail, only Moeen Ali has provided any form of resistance.
Then, of course, you have the Ben Stokes 'incident'. When it was initially reported there was a sense that it was perhaps another instance of a professional sports star being critiqued for a late-night scuffle; but then the video emerged. Whilst it would be inappropriate to comment on the nature of the event given that the details aren't clear and the investigation is still ongoing, there is no question that Stokes should not have been selected for the Ashes tour. It is also undeniable that, in recent series, he has been England's most valuable player – in terms of his all-round contribution with bat, ball and in the field – and thus his absence is significant for the visitors.
The squad is therefore beleaguered and inexperienced, and heading to a nation where sport and cricket permeates the lives of many and where the media is far from docile towards touring sides from these shores. England are in foreign territory with the cards fundamentally stacked against them.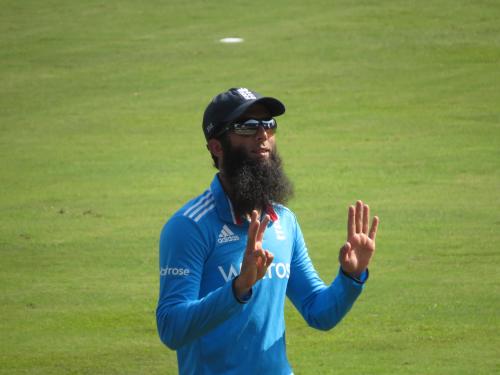 But, I hear the patriotic fans cry, what about the triumphant 1986/87 Ashes team? The team who "can't bat, can't bowl, can't field" yet unexpectedly returned home with the urn? Surely this should give us hope? Well, no. Historical precedents in sport should not be used as a barometer for future success. Whilst this does not mean that the 5-0 Ashes whitewash in 2013 should be disregarded as a minor blip, one has to judge every contest on the merits of the present and England don't even have the label of favourites with which they approached that series in 2013.
However, there is one glimmer of hope and it emerged last week with the announcement of the Australian squad. The selections have drawn widespread criticism from former Australian players – Stuart MacGill labelled the selectors as "morons masquerading as mentors" and fellow former spinner Shane Warne has said England are now in a better position going into the first test in Brisbane.
The selections do seem slightly bizarre. Six players have been axed from the most recent Test series in September and the selection of wicketkeeper Tim Paine, who hasn't played a test match for 7 years, is particularly bewildering. Paine has only kept four times in the Sheffield Shield in the past two years and his only first-class century came over a decade ago in 2006. To put that into context, Australia's coach, Darren Lehmann, who retired from the game in 2008 has a more recent ton. The selection of Shaun Marsh, son of coach and former batsman, Geoff, has similarly raised eyebrows and drawn criticism in the Australian media.
However, despite these apparent frailties in the Australian squad, I fear I am falling into the trap of whimsical, misty-eyed optimism which I warned against and condemned at the start. I must avoid such a heffalump trap. Whilst one should not write England off completely – after all, there are only two teams in this contest – the absence of Ben Stokes coupled with the uncertainty of the batting order and the reliance on Cook and Root significantly weakens England – not to mention the havoc that Australian paceman Mitchell Starc has recently been wrecking in domestic circles, taking two hat-tricks in the same match.
Although I don't believe that the series result will be as comprehensive as 2013, Australia would do well to lose this series. That said, I would gladly be proven wrong and, despite my pessimism, I'll still stay up for the first day at Brisbane. As I said, I'm not unpatriotic – I'll still support my country. But England must prove that the realism that I have conveyed here is mistaken.