High Tackling: does Rugby have a cocaine problem?
Ben Cisneros says that no tolerance is the only way to preserve the sport's integrity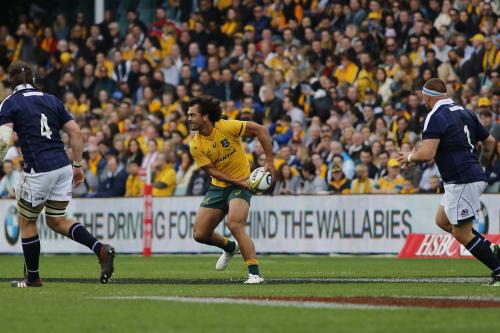 Last week, Edinburgh and Scotland Rugby Union player John Hardie was internally suspended amid allegations of cocaine use. No official accusation has been made and it is understood that Hardie has not failed a drugs test. However, as in that same week Edinburgh captain Magnus Bradbury was suspended after suffering a head injury on a night out, questions have arisen about the culture within the club.
If the allegations are true, this would not be the first time a top club has been undermined by such a culture. In 2009, Bath were hit by a cocaine scandal which saw five players banned: England's Matt Stevens received a two-year ban after failing an in-competition test, while four others were sanctioned internally by the Rugby Football Union (RFU) after various altercations saw the truth emerge.
Hardie, then, would not be alone. In February this year, World Cup-winning former All Black Ali Williams and Australia's James O'Connor were arrested and charged with cocaine offences, as Queensland Reds star Karmichael Hunt was whilst playing Australian Football League (AFL) in 2014. In the RFU's Anti-Doping & Illicit Drugs Programme Annual Report, two unnamed Premiership players were recorded as having tested positive for the drug last season (out-of-competition).
However, the problem is not limited to Rugby Union. Three players in as many months have been suspended after testing positive for cocaine in rugby league matches. England's Zak Hardaker missed out on the current World Cup after being provisionally suspended by the RFL, whilst Wakefield's Adam Walker and Widnes' Rangi Chase received the same fate in August.
In March, Tim Simona was handed an "effective life-ban" after testing positive in Australia's National Rugby League (NRL) and, even more worryingly, implicated "six or seven" other players at his former club – Wests Tigers. Indeed, the Australian press reported last week that a police investigation into match-fixing in the NRL found cocaine, gambling and prostitution are "rife", with links to organised crime.
All this begs the question: does rugby have a cocaine problem?
Commenting on Hardaker's suspension, England assistant coach, Denis Betts, said it is a problem in wider society and not exclusive to rugby, but rugby league legend Garry Schofield has expressed a franker view:
"The game is rife with cocaine. I know of players, including some very high-profile ones, who've taken it, and anyone who says it's not a problem in rugby league is telling lies.
"It's a big social problem, it's not just in rugby league; lots of sportsmen have taken it – but it's a massive problem in our sport.
Yet, since 2011, more athletes in rugby union and football have served suspensions relating to cocaine than in rugby league. In fact, more rugby union players are currently banned for doping in Britain than competitors in any other sport, accounting for a third of the overall total.
After the Williams/O'Connor story broke, Mourad Boudjellal, the Toulon owner said, "It's only my opinion, but I have the impression that in certain clubs and among many players, coke is very popular. We've had the alcohol stage, now we're at another one. We can't support that. That needs to stop."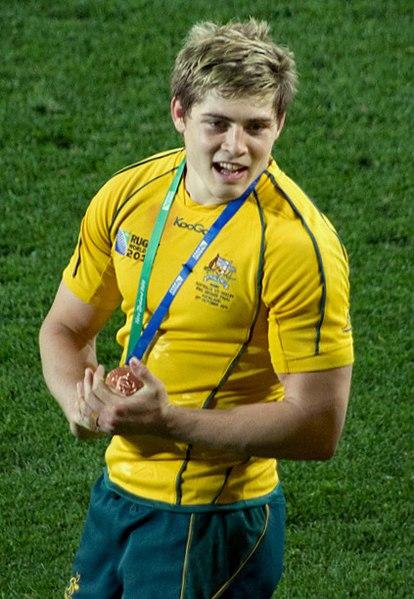 However, back in 2009, Matt Stevens dispelled the idea that 'all rugby players are coke-heads', emphasising, "this is my issue". Of course, as we now know, it wasn't just his issue.
Nonetheless, he made the important point that, "if you look at society as a whole, there is a massive drug culture among all of it, so why wouldn't there be in rugby. Rugby players aren't immune to drug abuse, just like they aren't immune to anything else."
Though we must recognise that cocaine abuse exists throughout society, within the zero-tolerance rugby context, it is far too prevalent.
Both forms of the game subscribe to the World Anti-Doping Agency (WADA) Code, which lists cocaine as a prohibited substance in-competition. "In-competition" is defined as, "the period commencing twelve hours before a competition in which the Athlete is scheduled to participate, through the end of such competition and the sample collection process related to such competition". Therefore, if a rugby player in the UK tests positive for cocaine 12 hours before, or shortly after, a game, they will be charged by UK Anti-Doping (UKAD) with an Anti-Doping Rule Violation. If the player does not dispute the finding, or unsuccessfully appeals, they will face a ban, most likely of two-years.
Out-of-competition, unlike many doping substances, cocaine is not banned. Yet, as it is a Class A drug, the possession, sale, transport and cultivation of which is illegal in England and Wales, the RFU has developed its own policy on illicit drugs, informed by AFL and NRL models.
The policy sets out the consequences of a positive out-of-competition test for cocaine, cannabis, amphetamines or MDMA. If it is a player's first violation, a fine of £5000 will be imposed, and the player will be sent for counselling and/or a treatment programme, but the player's identity will not be made public. For subsequent violations, there is no such confidentiality obligation, and the player will face further fines as well as a playing ban, the entry point for which is 12 months; counselling and treatment will again be compulsory. The RFL has no such policy.
But why cocaine?
French Olympic swimming champion Amaury Leveaux, who wrote a book about the performance benefits professional swimmers sought by snorting cocaine, described how it "stimulates the nervous system, stops you from being hungry, being tired, helps you overcome exhaustion. It gives an athlete the feeling of being invincible, of being a superman. It is a feeling you cannot resist."
In a sport like rugby, in which the mental and physical attrition rate is ever-rising, it is not hard to see why the drug might appeal to some. Christian Bagate, a former head of the French Rugby Federation medical commission, recently spoke of the "Monday-Tuesday-Wednesday corticosteroid-cocaine cocktail", which can help a player get through training early in the week, but leave their system before any in-competition tests.
Experts have also suggested that cocaine could help sudden explosive movements, rapid decision-making, and improve endurance during games. However, Xavier Bigard, scientific adviser to the French Anti-Doping Agency, has also warned of its dangers, stating athletes under the influence of cocaine are 20 times more likely to suffer sudden death than the average consumer.
Furthermore, there is evidence to suggest professional sport players have something in common with addicts: low dopamine activity. This means they crave intensity and need more stimulation than most to feel 'normal'. Many elite athletes have been known for their obsessive or addictive personalities, famously, rugby union's Jonny Wilkinson. Competitive sport is one way of achieving this stimulation, but cocaine may be another.
In 2009, Matt Stevens openly admitted he was addicted to cocaine. It is likely, for the reasons discussed, that he is not alone.
"At the time, you are asking yourself, 'Why?' - but you are doing it anyway," he said. "I wish I'd had the willpower to just not do it anymore."
On the problem in rugby league, Schofield commented: "Anyone caught taking it should be banned for life, there's no excuses. They know exactly what they are doing."
But this would be to overlook the mental health concerns of the players involved. Cocaine use may be contrary to the values of fair play in sport, but addiction is a matter which must be treated sensitively. The RFU's policy seems to strike an appropriate balance, and the RFL should follow their lead.
For this reason, there is some debate over whether recreational drugs should be classed as prohibited substances at all. Yet for drugs like cocaine, whose performance-enhancing effects are well-documented, there can be no question. For sport to retain its integrity, it must remain fair and clean: it must be played on a level playing field.
Likewise, given the recognised dangers of cocaine, and the fact players are such significant role models for young people today, the no tolerance policy in-competition must continue.