Three Lions; no bravery
Vivi Way bemoans the fact that success at youth level has never translated to major tournament success for England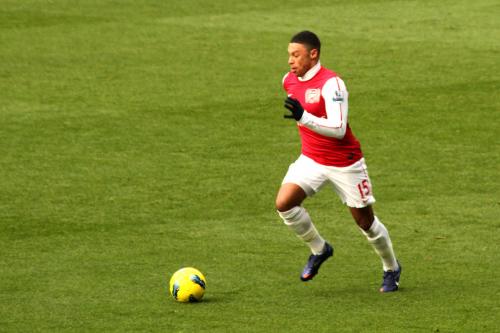 The England U-17s 5-2 victory against Spain marks the third win for a junior male England team in a major football competition this year along with the U-19s Euros and U-20s World Cup.  In the other two tournaments, they finished as losing finalists or semi-finals.  This is possibly the strongest crop of youngsters that England has seen since the heroics of 1966.  So why aren't we seeing them in Premier League first teams on a regular basis? Or breaking through into the senior men's side, whose last taste of tournament football was that woeful defeat to Iceland?
A case in point is Dominic Solanke, Golden Ball winner at the U-20 World Cup.  He played brilliantly throughout, showing silky skills and pace to net four times throughout the tournament.  However, since signing for Liverpool he has only played 82 minutes in six substitute appearances.  How is he supposed to progress when he has such little game time in the top flight?
An excuse often used by managers of club and country is that "these players need time to develop".  By this I think the clubs mean that they'd rather put out their extremely expensive star signings to please the fans rather than their young talent just waiting to get started.  Nonetheless the talent and maturity that these guys have displayed to get deep in the tournaments, shows that they have the potential to become fan favourites.  They desperately need the game time.
Sometimes players have spent too much time "developing" and not much time actually playing.  Alex Oxlade-Chamberlain and Raheem Sterling were both touted as "great hopes for the future" in their late teens but are yet to make a significant impact at international level.  Yes, they play for England but between them they have only produced 8 goals in 65 appearances.  For attacking players, this simply isn't good enough if England want to try and make a mark on the world stage again.
England beat Spain 5-2 in the final of the U-17 World CupFIFATV
Other team sports seem to embrace their young talent and reap the rewards.  In hockey, Lily Owsley won a gold medal for GB at the Rio Olympic Games aged 21, having been in the squad for over two years and playing regularly for University of Birmingham.  In Rugby Union, Marcus Smith and Zach Mercer have transitioned straight from being part of successful England under-20s teams, to regularly starting in the first XV at Harlequins and Bath respectively.   These players have thrived after they have been thrown into the deep end, and there's no reason why the English footballers can't too. 
A solution for these youngsters to get more game time could be to play abroad.  That's what England under-17 Jadon Sancho has done.  Although he has admittedly not had much game time since joining Borussia Dortmund, he was immediately included in the first team squad and given the number 7 shirt.  They clearly have big plans for him.  It could benefit these young players to go to foreign clubs anyway.  The Premier League teams aren't exactly winning the Champions League every year, or even coming close.  But ultimately, I think these managers need to get superstars like Rhian Brewster playing alongside Coutinho at Liverpool, or Kane at England Level.  Eventually the old guard will retire, and the next generation of players will have to come through.
For once, England is not short of talented players and all these youngsters know how to win or at least get deep into a major tournament.  The Senior England Mens' team definitely have no clue how to do this.  I would urge Gareth Southgate to at least take a leaf out of Eddie Jones' book and select at least two of the best as training partners to the squad for Russia 2018.  That way, they can get time around the team before finding a permanent place in the side in the not-too-distant future.  It wouldn't disrupt the team, just make places more competitive and may even spur some of the "senior" seniors into scoring a few more goals to keep their shirts.  I don't think we are ready for a major upset at Russia 2018, but by trying to give our current crop of talent game time at professional level as soon as possible, hopefully a positive result at either Euro 2020 or Qatar 2022 could be on the cards