The Pacific Island player drain
Ben Cisneros looks at why, for all the players playing in Europe's top leagues, the Pacific Islands struggle at international level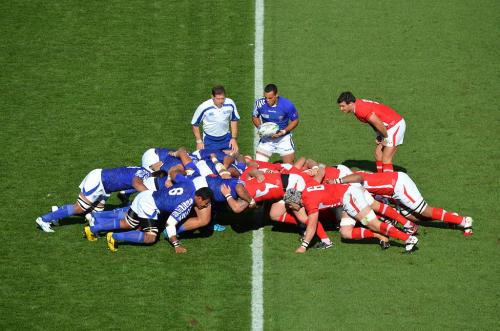 The past two weekends have seen some scintillating European rugby played. Among the many players who have set the tournament alight, there is a significant crop of Pacific Islands players. The likes of Nemani Nadolo, Leone Nakarawa, Virimi Vakatawa, Alivereti Raka, Telusa Veainu, Josua Tuisova, Nathan Hughes and Taulupe Faletau have all made their considerable presence felt. This weekend alone, there were approximately 30 Pacific Island-born players representing clubs in the Champions Cup. If you look across all of Europe's professional leagues, that number jumps up to nearer 700.
The talent of Pacific Island rugby is irrefutable – especially that of Fiji, the Olympic sevens gold medallists – yet the national teams continue to struggle. Fiji have crept into the top ten in the world rankings, but Tonga lie in 13th and Samoa 16th, with the latter struggling to qualify for the 2019 World Cup. The last time any of them made it beyond the World Cup group stages was in 2007.
There are many reasons for their plight, not least the increase in market forces in the last decade. They are under-resourced, their governing bodies poorly structured and arguably corrupt, their players represent clubs across the world which, on a low budget, makes training together difficult, and some of their most talented athletes are choosing to play for other countries. On one weekend last autumn, five teams named Fijian wingers in their matchday squads; only one of those teams was Fiji.
"More and more players are leaving the Pacific Islands, some abandoning their allegiance altogether"
Samoa's problems have been particularly well-documented of late. It has been reported that they are close to filing for bankruptcy ahead of next month's Test against England, and they have requested a £150,000 cut of the estimated £10 million Twickenham revenue. At present, home unions keep 100% of their gate takings and though, in theory, this would be reciprocated when Samoa play host, can you remember when England last played in Samoa? Oh wait, they never have. What's more, whilst England's players will take home £22,000 per game this autumn, the Samoans will earn a mere £650. The inequality is staggering. Perhaps the most disappointing thing is that this is not the first time this issue has reared its ugly head. When England last faced Samoa at Twickenham, in 2014, there was talk of strike action by the Pacific Islanders.
Then there is the issue of player exploitation. Pacific Rugby Welfare – an organisation set up by ex-players to support Pacific Islanders – has branded the French academies in Fiji  'illegal'. World Rugby regulations state that you are not allowed to have any academies outside of the physical boundaries of your nation, and yet Clermont Auvergne do just that. The latest flying Fijian to burst onto the French scene is Alivereti Raka. He trained at the Nadroga academy in Fiji, which is tied to that of Clermont, and is where his team-mates Peceli Yato and Noa Nakaitaci also started out. However, while Yato proudly represents Fiji, Nakaitaci is a regular member of the French national team and, having been omitted from Fiji's squad for the autumn internationals, speculation is growing that Raka may be following his path, with the French squad to be announced this week.
Despite winning many plaudits for their attacking play, Fiji came fourth out of five in their groupWorld Rugby
In truth, player 'poaching' has become something of French speciality – think Rory Kockott, Scott Spedding and Virimi Vakatawa (all the more amusing when pronounced in French). Raka could be their next victim. He is eligible under World Rugby's regulations, having lived in France for three years now, but FFR president Bernard Laporte announced earlier this year that they would only pick French citizens. Citizenship normally takes five years to acquire but as Raka is married to a French citizen, it would take him only four years. It will be interesting to see if they stick to their word.
With the system as it is at present, you cannot blame the players for these choices. The economic model is such that the northern hemisphere nations are significantly richer than the rest and, with families or even whole villages to support back home, players must prioritise money over national allegiance a lot of the time. With rugby being a time-limited career, it is not hard to see why these players want to make as much of a living as they can, while they can. It is a matter of need.
The difficulty is that this creates a player drain. More and more players are leaving the Pacific Islands, some abandoning their allegiance altogether. This makes rugby in the islands unsustainable at a high level.
So what can be done?
Firstly, there must be improved governance. Historically, their unions have been corrupt and mismanaged. Indeed, there is speculation that the existence of Clermont's academy in Fiji may be due to financial 'back-handers'. It is all well and good asking for generosity from the rugby world, but there is no guarantee at present that any money given would be well spent. World Rugby would be far better off lending these unions administrators, to go in and establish proper institutions. As the saying goes, give a man a fish and you feed him for a day; teach a man to fish and you feed him for a lifetime.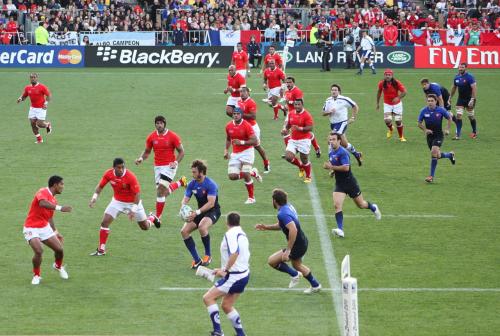 Next, the players of each country should unionise. The Rugby Players' Association in England is particularly active, and has recently spoken out against the extended season proposals. In places like Fiji, where their gold medal-winning 7s players are not even being paid, a players' union could make a real difference.
It was over this issue that Fijian rugby and sevens mastermind Ben Ryan parted company after the Rio Olympics. Ryan has been outspoken about the state of the game in the Pacific, and has been a strong proponent for a Fijian Super Rugby team. World Rugby vice-chairman, Agustín Pichot has backed calls for reform, and has advocated a system like Argentina's where, to be selected internationally, you must play for their Super Rugby side, Los Jaguares.
"The Argentinian system is the way forward," said Pichot. "Our guys are living in Argentina and making good money relative to our economy. Yes, they can make more money in Europe but at least they have the option to stay at home. There is no revenue share there."

A Fijian team has made a huge impact in their first season in the National Rugby Championship in Australia this year, whilst existing Super Rugby teams have staged matches in the Fijian capital, Suva. I would advocate restructuring Super Rugby – perhaps introducing promotion/relegation – and adding two Pacific Islands teams.
For World Rugby, there are other avenues which could be explored. Revising further the international eligibility criteria as advocated here before would be one way, whilst I would equally support a worldwide minimum match fee at international level. For poorer unions, this could be subsidised by World Rugby.
Most importantly, there needs to be serious discussion about the redistribution of wealth in international rugby: this isn't just a problem for the Pacific Islands. England and France are by far the richest unions, leaving even the likes of New Zealand a long way behind. The power rankings in international rugby could become even more skewed if we are not careful.
Some form of revenue sharing would provide a way forward, and has proved highly successful in both the NFL and Major League Baseball, though the RFU for one will not warm to the idea.
In an increasingly commercial context, it is very easy to allow capitalist values to drive the sporting world forward. But for high-level competition in international rugby to be sustainable, these must give way to more pragmatic thinking