Rugby for Rio: 'Supercuppers' to raise money for Brazilian charity
The match between St John's College, Cambridge and Keble College, Oxford will see who the best team in Oxbridge is as well as raising money for charity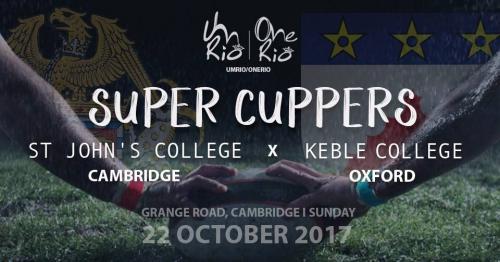 Grange Road, the home of Cambridge University Rugby Union Football Club, has played host to some of the finest rugby players ever to grace the game. A venue steeped in tradition and history, Grange Road breaks new ground this coming Sunday, the 22nd of October, as it plays host to the inaugural UmRio Supercuppers between St. John's College, Cambridge and Keble College, Oxford. Winners of their respective Cuppers competitions last year, this game will see the best of Cambridge college rugby take on their Oxford counterparts. With both sides winning a league and Cuppers double last year this promises to be an exciting match with both teams electing to play a mix of new freshers alongside the more experienced members of last year's teams. Supercuppers hopes to answer the age old question ( for this year at least) of which Oxbridge college is the best.
However, even more importantly, this event is designed to raise awareness and funds for an incredible charity UmRio/OneRio. UmRio uses rugby as a tool for social development in the isolated favela of Morro De Castro, providing a rare safe space of hope and encouragement for over 300 young people. Founded in 2011 by Robert Malengreau, an Oxford graduate, UmRio has forged strong links with the rugby clubs of both Oxford and Cambridge, receiving a number of volunteers from each over the past few years. The charity has grown from humble beginnings of conducting two hours of rugby training in a bid to drive social inclusion, to a flexible social program improving the lives of the residents of Morro De Castro through its Five Pillar Development Program.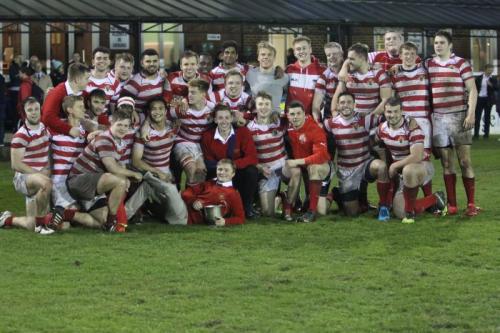 This integrated programme is tailored to the specific needs of the targeted community that works to engage with the multifaceted challenges faced by its participants. UMRio's Five Pillars Model works to provide young people with the options and supportive influences they need to overcome some of the obstacles they face to achieve success - obstacles that middle-class and wealthier children elsewhere in the city do not face. The model revolves around combining project-based education, rugby and improved access to healthcare to support young people where society's central institutions have failed them, as well as providing employment opportunities and encouraging youth leadership within the community.
Whilst UmRio's holistic methodology has won international awards and been the subject of educational research at some of Brazil's foremost universities, it has done so with effectively no external funding. Consequently, in order to guarantee this program's sustainability and ensure that UmRio can continue to provide opportunities to young people in Morro De Castro, the charity required funding from events such as this.
Having spent some time in Morro De Castro this summer I have nothing but praise for the project and its effects. Watching these young people grow not only as rugby players but as individuals in the face of what may appear to us as insurmountable adversity is a memory that has left a lasting impact. The experience as a whole was humbling, the frankness with which the young people spoke of the harsh realities of their lives puts our relatively luxurious life into perspective.
Supercuppers is the latest UmRio fundraising event following on from the incredibly successful 24-hour touch tournaments in both Oxford and Morro De Castro. A large crowd is anticipated at Grange Road with strong interest shown across both universities. Entry costs £5 on the gate with all proceeds going to UmRio/OneRio. So get yourself down to Grange Road this Sunday at 3pm to watch some great rugby, get a queue jump to Sunday Life, and to support an amazing charity