A Fresher's perspective: finding my feet in the competitive world of hockey in Cambridge
Vivi Way looks at the trials and tribulations of pre-season at Cambridge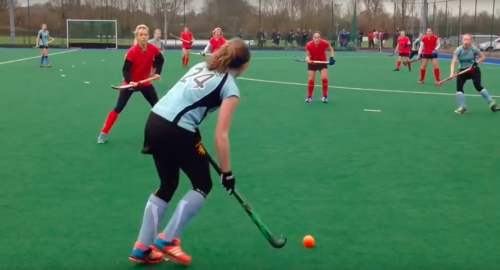 I was never going to leave my hockey stick in Yorkshire. I've been a keen player throughout my time at senior school so I leapt at the opportunity to join CUHC on preseason. As a Fresher, I didn't really know what to expect, but was immediately impressed by the Blues Captain, who responded almost at once to my expression of interest! Before long I'd signed up for a week of training before Michaelmas term to try and play myself in a team.
Pre-season starts in mid-September so I packed my bags to join the other hockey players in Churchill College. I was the only one to arrive that day and I didn't see anyone for hours, as it later transpired they had all been on a city tour together. A lonely start but things soon got better as we all ate dinner on the corridor together and spent the whole evening chatting.
The training itself was enjoyable, if intense for someone who hadn't particularly done much running over the summer. The aims of the week were to try and get everyone ready for Saturday matches through various drills based on match situations, to encourage name learning and to increase ball speed. This was different from a lot of training I had done previously at school which was skills rather than match focused. I think this is a change for the better as it will get me used to how the team works rather than focusing on individual skills.
As it is early in the season, everyone trained together rather than in their separate teams. Obviously, this was fantastic for learning names, but also it added to the sense of camaraderie and welcome in CUHC.
There's also a focus on strength and conditioning, which I had never done before. To my embarrassment during this session, I discovered I was too stiff to squat properly but respect that this session is a sensible measure for those playing at a high level. It gives the fitness boosts that players need to prevent injuries and, despite being exhausted afterwards, my body felt much better for being stretched out properly.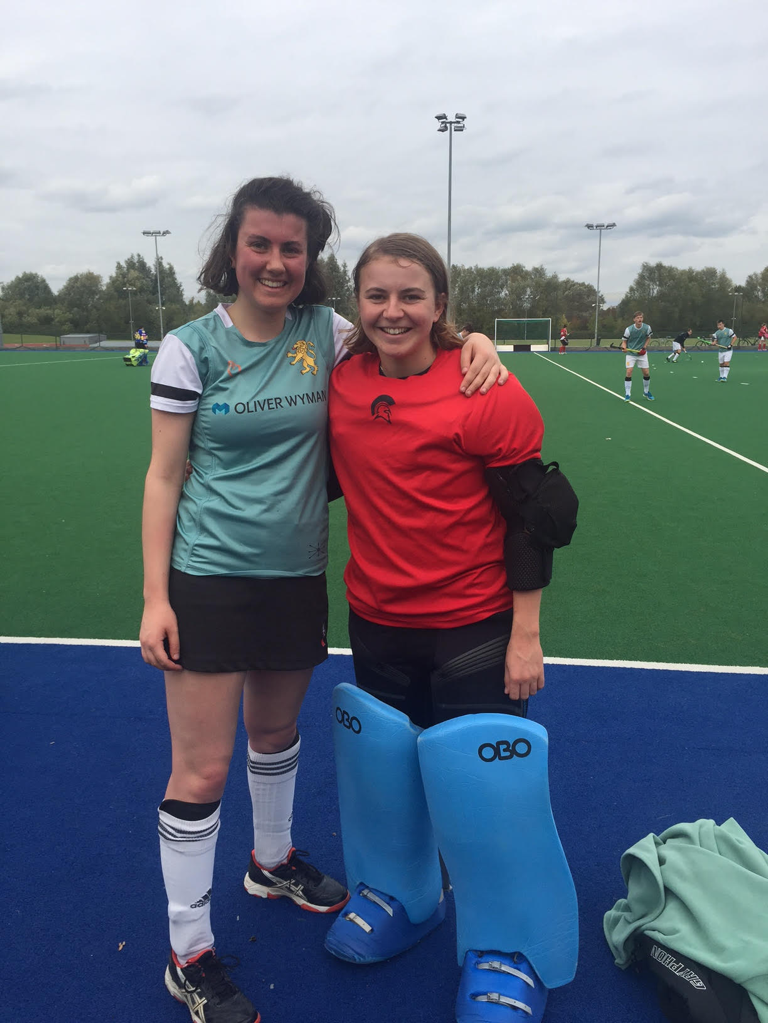 Although we trained at least once a day, there was plenty of fun to be had off the pitch with my new teammates. The set up has felt very inclusive, encouraging all the Freshers to participate as much as possible in the social events.  There have been a variety of fun activities including meals out, Bake-Off in Catz bar, watching the rugby at Grange Road and a few Cindies nights! However some of my favourite trips were the supermarket runs to top up on extra food in groups of 4 or 5, all looking for the best bargains!
The week's training culminated in my first Saturday match representing Cambridge in the local league against Peterborough. I was delighted to be selected for the 2nd team, known as the Nomads - an appropriate name as we all seem quite versatile. The team was also very trusting of its two Freshers: me as the last line of defence with the other fresher in goal!  Even though we'd only been together for a week, we put in a decent performance to find ourselves 2-1 up at half time. The passing was crisp and accurate; the running incisive. In all fairness, I hadn't had the best of starts by scoring a cracking deflection into my own net but fortunately this was ruled out by the umpires!
We battled hard in the 2nd half but Peterborough had increased their intensity to score a well-deserved equaliser. The game remained topsy-turvy but despite an overtime short corner, neither team could find the winner. Nonetheless I was happy to have played a full game with such friendly teammates to settle my debutant nerves. Hopefully as we train more often together, we will go from strength to strength and have a successful season. I've already heard about the excitement surrounding the Varsity game against Oxford and would like repeat last year's 4-0 win for the Nomads, if not do better!
As term starts next week, I will be looking forward to training sessions and matches during the week. For me, there's nothing like clonking a hockey ball with friends and I suspect before long this will become a highlight of my week