Varsity's guide to Cambridge sport
Unsure of how to tackle sport at Cambridge? Lawrence Hopkins brings you the guide to have you flying through your first weeks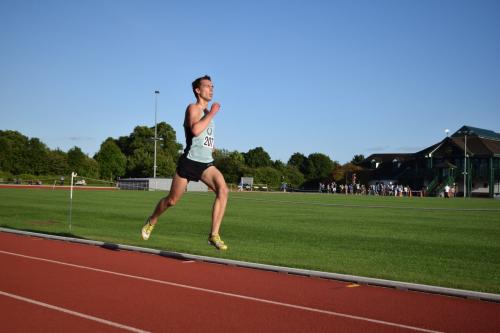 There is a temptation, for the uninitiated especially, to focus solely on academics in Cambridge. For some, to do so will be quite enough; for others, this might not suffice. Convincing the former group is for another time, however. The purpose of this article is to guide those of you with sporting aspirations through your first few weeks of sport in Cambridge.
Participation in sport here stretches far beyond the Boat Race: in 2015/16, 2,422 people trained and competed as members of University sports clubs. This does not include college sport. Finding a constructive outlet away from the library, then, is part and parcel of being here for many.
The hub of the Cambridge student's life, your college, is the best place to start when it comes to involvement in sport. Most colleges will likely support both men's and women's teams in a variety of the sports: football, rugby, hockey, netball and, of course, rowing, to name but a few. Last year, for instance, forty-seven college teams competed in the men's University Football League (CUAFL).
There is not much to be lost when it comes to signing up for college teams. Most are free, play a handful of times a term, and do not fill email inboxes with unwanted spam. A Freshers' Squash may well be part of your college's Freshers' week itinerary: it pays to sign up to sign up here to ensure you are on mailing lists so as to not miss trials and socials.
First year is three terms of eight weeks long – a two hour kickabout in freshers' week is comparably insignificant in terms of time.
A note on rowing is necessary. Rowing is immensely popular – May Bumps, the culmination of Easter term's training, attracts over fifteen hundred students. It is, however, the 'marmite' of sports. The early mornings require a drive few possess for the entirety of a degree. From experience, mornings are sometimes cold, sometimes dark, sometimes wet, and sometimes snowy. Yet, the sport is perceived as a lynchpin in the 'Cambridge experience'. For one term, your first, it is a hardship that can be borne by most. Further, novice (beginner) crews are only allowed to train on the water after 7:30 am.
University clubs are not entirely different kettles of fish to their college counterparts. Some are more accessible than others. Not everyone can run out at Twickenham; some can, but not everyone. But fear not, the atmosphere amongst the athletes of Cambridge is convivial and welcoming.
"If you don't put your name down, the world will not end. If you do put your name down, the world will not end either; there is a chance, however, that it might just be made."
Put succinctly, if one wishes to compete competitively for the University it is likely that a trial must be sufficiently negotiated. This does not mean, however, that all University clubs are the exclusive preserve of those who make the cut in the first few weeks. A host of clubs, the Hare & Hounds and Athletics being prime examples, welcome members of all abilities to training. The fastest distance runners in Cambridge themselves are known to frequent the Friday afternoon Tea Runs – gentle jogs followed by cake – hosted by the Hare & Hounds and the scope for improvement is immense.
Information such as this will, almost certainly, be thrown at you at the CUSU Freshers' Fair. Your name may well go down on mailing lists galore. Talk of spam is an exaggeration. Mailing lists can be unsubscribed to, and emails deleted. The unofficial advice is this, if you don't put your name down the world will not end. If you do put your name down, the world will not end either; there is a chance, however, that it might just be made.
It may appear as if Cambridge sport is designed to be intimidating. For the athletically-inclined, it may well be made clear that Harold Abrahams, of Chariots of Fire fame, was an early President. Yet the winter cuppers hosted by the University Athletic Club (CUAC) is an annual competition premised upon audacity, daring, and enjoyment. The event offers a relaxed atmosphere in which experimentation with a new event or the resurrection of a long-forgotten athletics career is wholeheartedly encouraged.
The message from the sports desk here at Varsity is this: Cambridge is academic. Emma Pooley, Olympic Silver Medallist in Women's Road Cycling Time Trail in 2008, graduated with a First in Engineering. For everyone but a select handful, admission hinged upon academic ability. Yet, the opportunity to participate in sport at a level from nationally-broadcast inter-university competition to sunday league football sits on the doorstep like a pint of milk. All one need do is step outside and grasp it.
Before long, you may be the centre of a college team running the table on its way to a cuppers title. Before long, you may be donning light blue and competing in the high-stakes affairs that are Varsity Matches against Oxford. Before long, you may be just like any other Cambridge student
If your interest has been piqued, CUSU has a rather useful directory of university sports clubs which can be found here