Wimbledon misses the point – women deserve equal billing as well as equal pay
With the Championships over, Matt Jefford argues that tradition at Wimbledon is holding women back from gaining true equality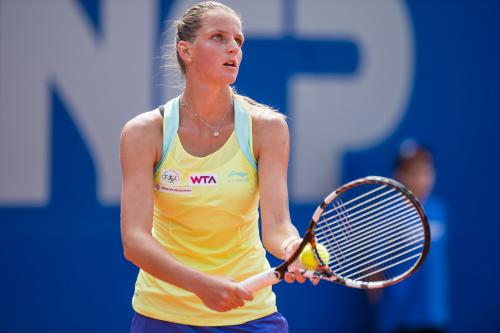 The nine-month reign of Sir Andy Murray atop the men's tennis world rankings has been inauspicious, to say the least. Crippled by all manner of injury in 2017, the latest misery of "Hipgate" was finally exposed in his five-set loss to journeyman Sam Querrey in the Wimbledon quarterfinals. Sir Andy hasn't performed badly given his circumstances, but frankly, how many more chances does the 30-year-old have? Our fickle crowds need someone else to support.
Fear not! Johanna Konta, the 26-year-old Hungarian-Australian naturalised Brit – she has lived in England since 2005 – has risen admirably to the occasion. Stunning commentators with a mental resolve and outstanding talent that has taken her to seven in the world from 150 at the end of 2014, she reached the Wimbledon semi-final in the first time for a British woman since Virginia Wade in 1978. Falling to the daunting power of Venus Williams en route to the title, there will still be multiple opportunities for Konta to raise the champion's Venus Rosewater Dish as its (unrelated) namesake and her generation retire. Konta's unlikely rise epitomises the unprecedented breadth and depth of potential in a women's game characterised by few big names for too long.
Often, the latent sexism in tennis has disguised the excitement of the WTA Tour. Men play five sets to women's three at the Grand Slams – the tournaments which matter most in terms of ranking and media attention – and thus dominate courts and headlines. The women's game is supposedly filled with weak baseliners who will be eventually overwhelmed by 39-time major title winner Serena Williams, whenever she is fit to play. Other than the dominant Williams sisters, there are thus few big names, unlike the "Big Four" of Federer, Nadal, Djokovic and Murray which has dominated the ATP Tour since around 2008. I wonder how many laymen could recognise the new female No.1 Karolina Pliskova?
The tacit assumption appears to be that women's tennis is just not as good, and the sport's flagship tournament at Wimbledon has only propagated the supposed disparity by marginalising women's matches, based on 'popular demand' for the men's game. The 2017 Championships are in the firing line for good reason; on the main show courts, Centre and Court One, male matches during the first week had outnumbered female by 14 to eight. This feeds into broadcasting (on the middle Saturday last year, 93% of the BBC's coverage was male-oriented) and thus the lack of visibility of the women's game, so it is small wonder that there is a negative feedback loop in terms of demand. If you don't give female players the exposure they deserve, why expect the women's game to be more popular?
Tradition – that infamous excuse for the maintenance of archaic institutions – stands most obviously in the way of equalisation. Wimbledon is a quintessentially British institution, steeped with historical significance for the sport of tennis, but it's still a tournament that only started paying female players as much prize money as their male counterparts in 2007. Why the organisers must start play at 1pm on Centre and Court One, rather than 11 or 11:30am as on the outside courts, remains a mystery. As Andy Murray has rightly suggested, playing three matches on each court rather than four – as at the other Slams – is an unnecessary obstacle to the showcasing of female talent.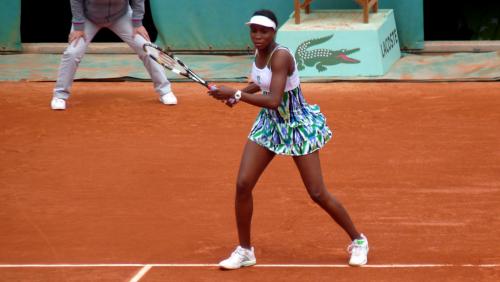 Wimbledon's self-enforced selection of two games for one gender and one for the other will always prefer men so long as 'popular demand' is the excuse. In the male game, former champions – who rightly feel entitled to a larger court slot – continue to dominate, while Serena Williams' maternity leave left only Venus and Petra Kvitova as winners remaining in the female draw. Hence, the outstanding fourth round clash between Muguruza and world No.1 Angelique Kerber was relegated to Court Two, whose capacity of 4,500 is dwarfed by Centre at a ratio of three-to-one. Defending French Open champion Jelena Ostapenko was demoted to Court 12 for her match; spectators can testify to one solitary stand in that arena. Kerber, a two-time Grand Slam champion, was rightly peeved, stating afterwards: "I think we both played a good match which was at a very high level. And I was actually really looking forward to playing on one of the two big courts". A simple scheduling change could do so much for the profile of women's tennis.
Indeed, I'd consider the most enchanting matches of this Wimbledon championship were played by women. Besides the Muguruza vs. Kerber clash, stand-out performances include that between Simona Halep and Johanna Konta on Tuesday (so engaging that the BBC News had to be moved to channel Two), Konta vs. Donna Vekic (10-8 in the final set), Watson vs. Azarenka, Rybarikova vs. Pliskova, Ostapenko vs. Svitolina, Wozniacki vs. Kontaveit, and Radwanska vs. McHale. It's so disappointing that the Muguruza-Williams final – competitive for about 40 minutes – paled in comparison.
Of course, many of these clashes were held on Centre Court and Court One, but often in parallel to straightforward, if high-profile male matches, which attract commentary more readily. There is little point in prioritising a rout of Grigor Dimitrov by Roger Federer (who play with the same style to the extent that Dimitrov is nicknamed "Baby Fed") over a women's match with the potential for any outcome. The fact that Magdalena Rybarikova, world number #87, upset the third seed in the second round and reached the semi-finals, is testament to this. There are so many clashing personalities and styles in the Ladies' Championships, just few would know.
I love to watch the effortless genius of Federer, the animalistic tenacity of Nadal, even the gruelling determination of Murray, but usually, you know these guys will win. Never is anything taken for granted in the women's game, especially with Serena out until mid-2018. So little separates the 100th-ranked player from the 1st; commentators' futile predictions come out with a potential ten to fifteen favourites. There is no denying an athleticism and skill which equals or surpasses that of the men's game, from the precocious audacity of big-hitting Ostapenko (only 13 days older than me) to the human wall of Simona Halep, and the remarkable serving power of 37-year-old Venus Williams. Most of her opponents were infants when she first played Wimbledon, and yet for one set, she contended for a sixth title. All the women lack, understandably, are their share of 6ft 6in big servers.
Why not give female players best-of-five set matches at Grand Slams too? Increase their time in the spotlight, focus on next generation talent as in the male draw, and highlight new rivalries. Meanwhile, the demeaning on-court coaching of female players must be scrapped – not only should they be able to figure out how to play an opponent without immediate help, but it is distinctly uncomfortable to see mainly male experts reinforcing gender stereotypes.
The Grand Slams are the best place to show off talent from both genders in one of the most exhilarating years for tennis. I implore the Australian, French, and US Open Championships to take heed from what Wimbledon organisers consider 'popular demand' and give all of tennis' female stars the attention they deserve