Wayne Rooney – England and Manchester United's unloved great?
Devarshi Lodhia tries to explain why Wayne Rooney remains so underrated by his fans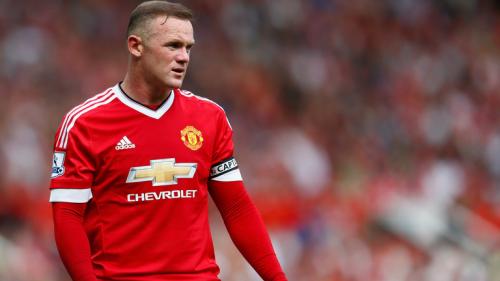 The internet was awash with videos of Reading's George Evans rejecting Wayne Rooney's attempted shirt-swap following Manchester United's 4-0 victory over the Royals in the FA Cup Third Round. Facebook commenters revelled in the apparent snub with some claiming that Rooney's shirt "probably smells of granny kebabs" while others that "it won't be worth much when Rooney fulfils his lifetime ambition and plays in China next season," in reference to a failed bid from China Super League's Beijing Guoan for the Manchester United captain.  
This was on the same day that Rooney had equalled Sir Bobby Charlton's record of 249 goals for United (in 215 fewer games than the World Cup winner). Unlike Charlton, though, Rooney is not thought of as a club legend on par with Giggs, Best, Cantona, and Ronaldo. Similarly for England he's not thought of as fondly as his fellow Golden Generation underachievers: Lampard, Beckham, Gerrard, and Joe Cole. Unlike his contemporaries, Rooney has never quite managed to capture the public's imagination. Often respected, never adored.
Rooney has the potential to divide fan opinion like few others. To his detractors he'll always be criminally overrated.
Perhaps the ambivalence towards Rooney is a result of his career trajectory, a constant sense of what could have been. The Telegraph's Alistair Tweedale claimed "Rooney was once Ronaldo's superior," noting that early in their careers Rooney was by far the more prolific scorer. Admittedly this fails to take into account Ronaldo's change of position, but the underlying feeling of potential squandered remains.
His arrival onto the scene as a 16-year-old with that goal against Arsenal – rattling the ball past David Seaman from 25 yards out to give Everton a 2-1 win and end a 30-game unbeaten run for the defending champions – led to many heralding Rooney as England's new footballing saviour. Five Premier League titles, one FA Cup, and a Champions League later it's difficult to argue Rooney hasn't had a successful career at United. But still his doubters persist.
His two attempted transfer requests in 2010 and 2013 have forever tainted his legacy in the eyes of many United supporters who view them as nothing more than cynical ploys to force the club into new contract negotiations. For others there's the sense that at heart Rooney's still an Everton supporter. Unlike Charlton and Giggs, his boyhood dream wasn't to play at Old Trafford; there's not the sense of relatability to the fans in the Stretford End that was apparent with the Class of '92.
The same issue persists with England; despite breaking appearance records he's not thought of as fondly as Beckham, nor is he thought of as fondly as Gary Lineker despite breaking England's all-time scoring record. For England fans there's the constant frustration that Rooney's seemingly regressed on the international stage since his breakout performances at Euro 2004. His fearless, bullish, aggressive nature was clear for all to see and provided ever-optimistic England fans with the belief that they had a true world-beater on their hands.
Unlike the previous holder of that title, Michael Owen, Rooney has persisted. Despite his sending off at the 2006 World Cup, England's failure to qualify for Euro 2008, sarcastic aside to booing fans following England's lackluster draw against Algeria at the 2010 World Cup, and humiliating loss to Iceland at last year's European Championship, Rooney has endured. He has endured constant scrutiny both from media and fans alike – perhaps more than any other England player – he has endured witch-hunts, and he has endured calls to retire.
Perhaps Rooney's greatest flaw while playing for England is his inability to look urgent and darkly heroic when England are losing, as David Beckham always did. After all, neither has won a major international tournament and both have England careers that feature displays of childish petulance, incredible leadership, and moments of redemption.
There has always been a reluctance to accept Rooney as an all-time great – a once-in-a-generation talent, volatile and mercurial, the likes of which England haven't seen since Paul Gascoigne was in his prime. Maybe once he overtakes Bobby Charlton's record for Manchester United, he'll be appreciated for the talent he is. Maybe not. It may take until his retirement for us to truly appreciate all that he has given to the game.
Rooney has the potential to divide fan opinion like few others. To his detractors he'll always be criminally overrated. His crime, though, is simply that he was briefly almost-great, pre-great. The real betrayal is that he had to grow older, unwilling to remain forever that fearless 16-year-old who scored against Arsenal.