Keeping your finger on the pulse: your guide to Cambridge's science events
Looking for something to pique your interest in scientific topics beyond your lectures? For scientists and non-scientists alike, take a look at our top picks with Bethan Clark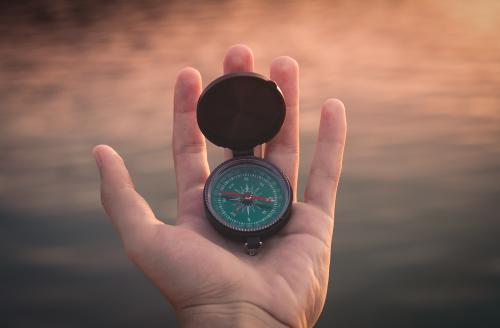 Looking for something to pique your interest in topics beyond your lectures? Science societies have released their shiny new Michaelmas termcards, and the annual Cambridge Festival of Ideas is right around the corner. No matter what your interests may be, there's something for everyone this term – for scientists and non-scientists alike. Take a look at our top picks below.
Conservation
"Is Conservation Good for Your Health?"
Wednesday 17th October, 7pm, The Locker Café
Intrigued by the wider impacts of conserving ecosystems? This short talk by Rory Gibb will cover the latest research addressing the potential to prevent future disease outbreaks. This is part of the Café Sci series, which promises lively and informal talks and discussion.
Science and culture
"Ensembles and Embryos"
Saturday 20th October, 4pm-5pm, Faculty of Music Recital Room
Making music and making an embryo are not as different as you might first think. Or so this performance hopes to persuade you. Featuring live music and stories of the beginning of life, this intriguing Festival of Ideas event is not one to miss.
History of Science
"The Sciences of Prejudice"
Saturday 20th October 3pm-5pm
Scientific thought has been used throughout history to justify racial, ethnic, religious and gendered prejudices. This event aims to bring intersectional perspectives on this deeply important topic, with wide ranging examples from five historians.
Life as a scientist
"The Ideas Spectrum"
Wednesday 24th October, 12am, University Centre Wine Bar, Granta Place Mill Lane
This informal evening promises to celebrate diversity within the arts and sciences, with Cambridge LGBT+ researchers talking about their experiences of being out in academia.
Psychology
"Of Monsters and Humans: The Social Psychology of Extremes"
Saturday 27th October 1.30pm-3pm, Anglia Ruskin University, East Road
One of the later Festival of Ideas events, this panel sets out to cover an ambitious range of examples of the extremes of human nature, ranging from mass suicides, reactions to the McCanns case, and #WomenWhoVoteTrump.
Policy
"Policymaking during health crises"
Wednesday 31st October, 8pm, Bateman Auditorium, Gonville and Caius College
The first lecture of the academic year by the Cambridge University Science and Policy Exchange (CUSPE) features two prominent experts, Dr Jane Greatorex and Elizabeth Surkovic, both with hands-on experience of policy responses during disease outbreaks. Expect fascinating insights into the decisions behind the Ebola and Zika headlines.
Physics
"Particle Physics and CERN"
Tuesday 6th November 2018, 6pm-8pm, Cambridge University Chemistry Department
For a chance to hear from a member of the team that discovered the Higgs Boson, check out this talk with Daniela Bortoletto, an experimental particle physicist at the LHC. Hosted by the Cambridge University Scientific Society, it will cover the ATLAS experiment at the newly restarted LHC.
Astronomy
"The History of Earth: A View in Space"
Tuesday 6th November, 9pm, Nihon Room Pembroke College.
In a talk organised by Pembroke's Stokes Society, Dr. Oliver Shorttle, a lecturer here at Cambridge, will explain how we can cast light on fundamental questions about our own planet's history by observing the thousands of potential habitable planets discovered outside our solar system. Exciting research at the interface of Astronomy and Earth Sciences
Cell biology
"Epigenetic modifications"
Wednesday 21st November, time and venue to be confirmed
One of BioSoc's events, this talk by Dr Magdalena Koziol sets out to illuminate the recent discovery of a novel epigenetic modification – changes to the DNA molecules that don't involve changing the actual DNA sequence, with an array of potential functions