Theatre: Murder in the Cathedral
Kenza Bryan is impressed by a dignified, weighty production of Eliot's verse drama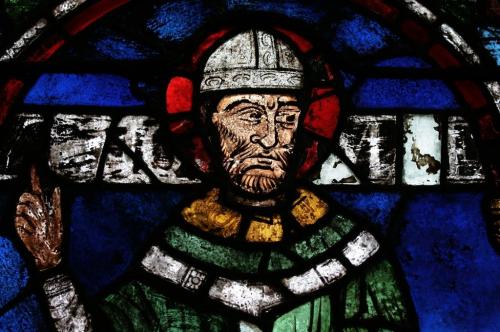 The Shirley Player's production of Murder in the Cathedral is truly masterful, relying only on the strength of its acting and the ethereal setting of St Catharine's College chapel.
T.S. Eliot's dramatisation of the murder of Thomas Becket examines the nature of sacrifice and martyrdom, and so is as much about Becket's internal struggle as it is about the violence of the deed itself. Becket, played subtly and unabrasively by Marco Young, is a compelling figure and one tragically aware of his own fate: "The last temptation is the greatest treason: To do the right deed for the wrong reason." 
It was refreshing to see so much talent outside the usual settings of the ADC or the Corpus Playroom. Indeed, its location in the small but stately chapel is what gave the whole play its eerily ritualised feel and made it so distinctive. The warm glow of candles, the clicking of heels on cold chess-board flooring and the reedy timbre of a bassoon made for a convincing tableau of eleventh-century clerical intrigue, in a play devoid of artifice or anachronism.
It was at its best when most pared down – the actors' purposeful elocution did justice to the sometimes difficult language, gradually becoming warmer and less clipped as the play progressed. Ilana Walder-Biesanz was especially artful in her delivery of lines, sweeping up and down the nave with gusto matched only by Rox Maïzena's gleeful ferocity.
There was something brilliantly and unapologetically uncomfortable about the production – emphasised by the hardness of the benches and the coldness of the chapel ­– dominated as it was by the themes of violence and extreme religious fervour. The four Knights, slick and vicious, were especially chilling as characters who attempted to convince the audience of the culpability of Becket's "monster of egotism". The audience was drawn into the conspiracy, each murderer knight making his case directly to us in an attempt to drown the crime in a sea of rhetoric and deception.    
The occasional use of song and religious music lent itself well to the sombre mood, rich harmonies echoing T.S. Eliot's equally opulent language. When combined with the ritualistic chanting of the chorus or the tempters, the jumble of sounds that echoed round the draughty chapel could become overwhelming, but intentionally so.
In fact the whole play was designed to echo the rituals of Catholic mass. One particularly striking moment was a Christmas morning sermon that acted as an interlude – it could have been delivered in the year 1170, so convincing was Marco Young's quiet virtue and impassioned address from the pulpit. Later, as the archbishop was murdered but a few feet away, and in a setting that so explicitly echoed the grandeur of Canterbury Cathedral, it was hard not to feel the historical weight of the deed, mythologised and passed down through almost a millennium of fascination.